What Happens When The Customer Doesn't Raise His Hand?
by David Brock on January 20th, 2012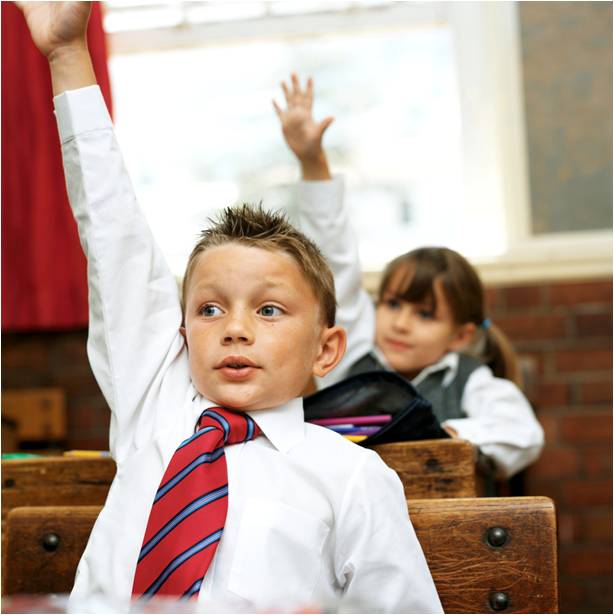 There has been an important revolution in marketing thinking over the past years.  The move from thinking about campaigns to rich content programs and nurturing is important.  It recognizes something important, that customers want to learn, they want to be educated.  These programs enable us to develop "relationships" with customers and nurture them up to the point of their deciding they need to take action and start a buying process.
In our nurturing programs, we design them to have the customer take different actions through the program that help us gauge their level of interest, their urgency, and their readiness to buy.
This is important and needs to be the cornerstone of our marketing programs.  But there is a problem with this–it requires a customer to have an interest–to want to learn–to want to consider a change, to be thinking about their needs.  Not necessarily to do something today, but to be thinking, "perhaps we need to change at some point in the future, I should start learning and looking around now."  In essence, nurturing works best when the customer raises their hand.
But what happens when the customer should be raising their hand, but isn't?  What about the case where the customer is so busy just surviving day to day?  What about the customer that isn't looking to learn, that isn't thinking about the future, who isn't thinking about how they might improve their business?
They may never be a part of our nurturing programs because they don't recognize the need to be nurtured.  They may be part of our programs, but they aren't taking the actions they should be taking—but aren't.
Pull is an important part of developing the customer need, knowledge and enabling us to enter a buying cycle when decide they need to buy.  But I think push is still critical.  But it's push in a very different sense.  It's helping the customer recognize that they need to change.  It's helping them understand they are missing an opportunity.  It's helping them understand that them see new ways of running their business or function.
Sales people must bring ideas to their cusotmers!  Sales people must provoke and challenge their customers.  Sales people must create the reasons for customers to raise their hands, to say–I need to do something now–entering into a buying process.  Alternatively, to say–that's something I need to start looking into.  I might want to do something later.
I get concerned as I start to see the sales pendulum swinging to "pull" oriented sales strategies.  I think exclusively relying on pull–which I see many organizations seriously considering is irresponsible.  It's not because we "aren't" driving our sales growth as aggressively as possible–though that is irresponsible.  But it's really irresponsible because we see that our customers are missing opportunities to grow and improve and we aren't taking action to help them understand this.  It's irresponsible because our customers often look to their sales people for ideas–to understand things that are happening in their markets, best practices for their functions, how to be more efficient.
We have to help our customers understand new opportunities–if we are truly customer focused, value based, trusted advisors, we need to get them to raise their hands.  Our nurturing programs may not do this.
Creating great value for the customer, developing meaningful relationships requires a careful balance of push and pull.  They can't exist by themselves–we can't have push only strategies, nor can we have pull only strategies.  We have to purposefully execute both.
For a free peek at Sales Manager Survival Guide, click the picture or link.  You'll get the Table of Contents, Foreword, and 2 free Chapters.  Free Sample
Leave a Reply