Finally! The definitive guide to the toughest, most challenging, and most rewarding job in sales. Front Line Sales Managers have to do it all – often without anyone showing them the ropes.
In addition to making your numbers your job calls upon you for: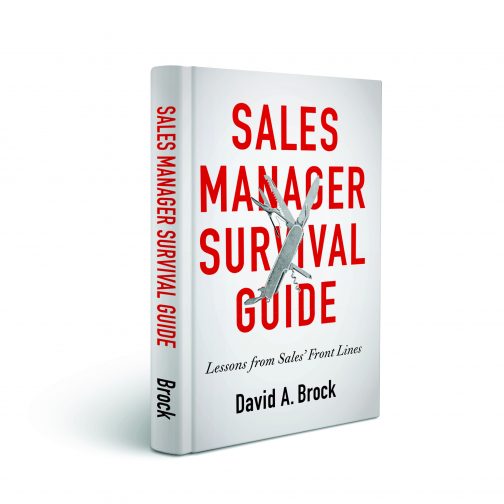 Constant coaching, training, and team building
Call, pipeline, deal, territory, one-on-ones, and other reviews that drive business performance
Recruiting, interviewing, hiring, and onboarding top talent
Responding to shifts in the marketplace – and in your company
Dealing with, turning around, or terminating problem employees
Analyzing and acting upon metrics to correct performance
Managing the business and executive expectations
Leveraging sales systems, tools, and processes
Conducting performance reviews and setting expectations
And more
All this and making the numbers! Sales Manager Survival Guide addresses each of these issues, and many others, clearly, honestly, and in-depth. Drawing upon decades of experience in sales, sales management, and sales executive positions from small companies to giant corporations, David Brock gives you invaluable insight, wisdom, and above all practical guidance in how to handle the wide array of challenges and responsibilities you'll face as a Front Line Sales Manager. If you're a sales manager, or want to become one, this book shows you how to survive—and thrive. And if you want to be a great sales manager, this book shares the secrets, tools, and best practices to help you climb to the top—and beyond. "This is THE go-to resource for sales management!" Mike Weinberg, author of Sales Management Simplified.