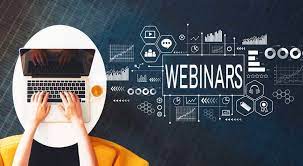 I received an email from someone I respect. It was for a webinar on a very intriguing issue around Digital Transformation. Since I respect this individual and he had an interesting panel of guest speakers, I decide I would sign up for it.
I filled the enrollment form, and was about to hit the "Enroll" button. I noticed the "sponsors" for the webinar. I knew what would happen, the moment I hit the "enroll" button. I hesitated, thinking, "Is this webinar likely to be so good that I am voluntarily opening myself to the onslaught the follows when I hit enter?"
Against my better judgment, I submitted my enrollment.
You can guess what happened in the next 30 seconds.
I got an email from each of the sponsors. Each was nearly identical, "Thanks for your interest in our company!"
Not a single email referred to the webinar I enrolled in.
Each email followed the same format, "Our company is the market leader in these solutions…. Here are some links to learn more about our products…." Then the final link was a sign-up link for a demo.
Nothing in any of the emails referred to Digital Transformation, or the intriguing aspects that were being discussed in the webinar. Each was about them and their products.
The webinar is in two weeks. So I know I'll get a lot of follow up emails from each of the sponsors, "Here's more information about our products, can we talk, can we schedule a demo?"
I'm annoyed, but I've already set a filter to ignore their emails.
I'm not interested in their companies or their products. I'm interested in the topic and content of the webinar.
I'm always interested in these autoresponder email messages. I've already given them an indication of something I'm very interested in. I was interested enough to sign up for a webinar, or to download a white paper, or to look at a research report.
Wouldn't it make more sense to engage me in a discussion about that thing that I've expressed interest in? Perhaps talking about something I have expressed interest in would lead to a discussion about how those issues connect to them and what they sell.
It seems pretty easy and obvious, but no one does it.
Instead, they talk about what about themselves and what they are interested in. They never make an attempt to bridge o my interest.
I've stopped downloading white paper from a very large CRM vendor. I can set my watch on the voicemail and emails I receive. And they are all the same. They never refer to what I downloaded (also, It hasn't finished downloading when I get the first call, so I haven't even had a chance to open it.). It's always, "Thanks for your interest in our company, can I talk to you about your CRM systems?" Ironically, we are already a customer, but they don't seem to know that.
It seems so fundamental to start the conversation with the customer/prospect by talking about what they are interested in. But 95% of the time, that never happens.
What am I missing?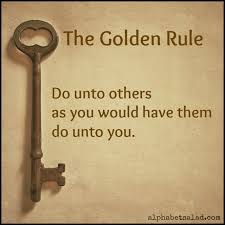 Not long ago, I was on a Zoom call with a bunch of CROs. At some point in the conversation, someone started talking about all the inept prospecting being inflicted on her. She complained about the emails, the constant junk calls on her mobile, the inept and inappropriate LinkedIn and other social media outreaches.
Everyone piled on, sharing their experiences and their "favorite" bad prospecting ploys (Found a lot of great materials for Hank Barnes' #FridayFails.)
All the things you would expect came up in the conversation, absence of targeting, lack of understanding about the company and the individual, poor writing, lack of relevance, constant pitching and prospector focus on themselves and their products. They also complained about the endless cadence of followups, "Did you get my last email… Did you get my text….Did you get my voicemail…. When can I schedule a demo….. Why aren't you putting a meeting on my Calendly?"
The conversation was robust, with each person one upping the other about bad prospecting and how poorly the sales people prospected.
I suppose I was being a jerk (it's easy for me to do that), but during a pause in the conversation I asked, "What are your people doing with their prospecting? Aren't they doing the same things?"
There was a long pause……
"What do you mean, Dave," someone asked?
"Have you ever been the victim recipient of prospecting from your company? Is it different?"
Again, there was a long pause…..
Finally, one of the CROs said, "You know, I actually don't know how our people prospect. I mean, I know we have a lot of prospecting programs, we track the prospecting our people do. But I've never actually been on the receiving side of our prospecting programs."
Here's where I became a real jerk. For the past few years, I've kept a special email folder. I've got a lot of filters in place to get rid of the obvious junk. So I no longer receive email offers from Nigerian princes. But I still get "legitimate" prospecting emails from legitimate sales people in legitimate companies. As of today, I've received over 3700 emails in the past few years. I also keep a file of the bad LinkedIn prospecting outreaches.
I told the group this and offered, "I know I get a lot of prospecting from your organizations. What if we look at a few of them?"
It was a great group. They summoned up the collective courage to take a look at some of the prospecting, their organizations did. We went through a number of messages, I tried to spread the "pain" across as many of the participants as I could.
Fortunately, they had good humor and they were interested in learning. They were stunned by the messages their people were inflicting on their prospects and customers. One commented, "Now I understand why our results are so bad! And we tend to do the wrong thing, we need more leads so we just do more of the same thing, we don't think about changing what we do!"
Sadly, we don't really examine what we are actually doing in our prospecting. We look at the numbers, the response rates. We think in terms of MQLs, SQLs, number of dials, and so forth. But we don't look at what we are doing and the prospectee experience.
How do we do this? It's actually really simple:
Consider finding a way to get on your own company's mailing and prospecting lists. Maybe you have to develop a different "persona," but look at what you are inflicting on your prospects and customers.
Ask customers and prospects about their prospectee experiences. There are a variety of tools to do this.
Stop managing to the numbers but understand what causes the numbers you get. So if you aren't getting enough leads, don't just increase the volume of prospecting, but look at what you are doing and consider changing it.
At the end of the conversation, we came up with a very simple conclusion to begin changing. We thought, perhaps there is a "Golden Rule" for prospecting and selling. It might look like:
Sell unto others as you would like to be sold to!
I think we, collectively, might be better if we just considered that simple rule.