I had been working intensely doing some analysis for a client. My head was beginning to spin, and I needed a break. As fortune would have it, at just that moment, some poor SDR decided to call (or at least their power dialers decided to call).
Normally, I don't answer these calls, but I needed a break……
"May I speak to the person in charge of ……." said the SDR.
"I suppose that would be me, I'm CEO of the company," I replied.
The SDR sounded a little disappointed, he really wanted to talk to someone in our IT department, but he settled for me.
"I'd like to talk to you about your problems with [insert whatever you want]," said the SDR.
"Well, we really don't have any problems or concerns with that area. It's relatively unimportant to us and our business," I replied.
"It's really important that we talk to you about this, could I arrange a meeting for one of our people to discuss this with you?" responded the SDR.
"I said, that's not really an issue or priority for us right now, thank you though," I said.
"We think it's important that you address this issue, can I arrange a meeting" insisted the SDR.
"I'm confused, we are knowledgeable about this area, it's not a problem or concern. Do you know something about our operations that should cause me to be concerned?" At this point, I realized the SDR only was trying to get a meeting, but in my boredom, I was being a little sadistic in testing him.
"No, we don't know that you have any problems or issues with this, but we'd really like to talk to you about it, anyway. When would it be convenient to meet?"
"Why do you want to waste your people's time, not to mention mine on something that doesn't seem to be an issue for us and in which I have no interest?" I asked (Yeah, I'm really being a jerk, but the SDR should be able to address these basic objections.)
"It's really important for us to talk about this issue with you, when would it be convenient to meet?" insisted the SDR. I do have to give him credit for persistence, even if his listening and probing skills were seriously deficient. He probably was making a manger proud that he was staying on script.
"I'm confused," I said (I really wasn't), "Why should either of us invest time in talking about something that's not a problem to us and in which we have no interest. What am I missing, why should I be concerned about this issue? Why should I meet?"
"Well that's what we want to talk about in our meeting!"
"So you must know something about us and why it's important to meet. What is it? What are we doing wrong, why is it so urgent to meet?" I replied.
"We don't know that you have any problems or anything about your business. We just think this is an important issue for us to talk to you about, when can we meet?" replied the SDR.
Round and round and round…
I had enough of a break and had had my fun. I needed to get back to work.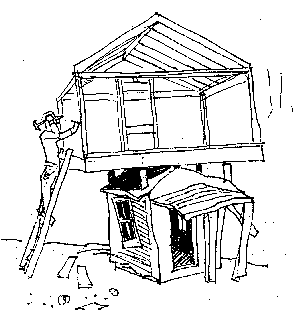 It was an interesting conversation. I was meeting with a very thoughtful sales executive. He was about to make some pretty big investments in training and in technology tools.
I asked him why he was making those investments, he replied, "We really need to raise the skills and productivity of the sales people. They aren't performing as they should be, we need to up their game."
I then asked, "Is it the absence of those specific skills and that technology that is impacting their ability to perform?"
He paused, and looked at me, "What do you mean?"
As we went through the discussion, we started to discover the sales people weren't executing the "basics" as effectively as they should be, and managers weren't coaching people on these basics.
The signs of this poor execution and coaching discipline started becoming very obvious. Pipeline integrity was very poor. Win rates were decreasing, sales cycles were increasing. Forecast accuracy—well one couldn't use those two words in the same sentence.
They had invested a lot over the preceding years in developing a sales process and had trained their people in two leading sales methodologies. But as we looked at the data, very few people were using them, including the managers.
We went on to look at their account planning, territory planning and other prospecting approaches. There wasn't any consistency, there weren't even metrics to track expansion within accounts, new customer acquisition, and so forth.
After reviewing all the data, the sales executive sat back and said something very important:
"All of us know what we should be doing, we have invested in training and tools so that we know how to do it, we just aren't doing those things!"
He went on to say, "Until we get better at doing what we know we should be doing, we will never get the value we should from the investments I've been thinking about!"
It was a painful insight, but important in driving performance improvement in the organization.
This executive is not alone, the majority of sales organizations I encounter face the same thing. They aren't executing what they know they should be doing and what they know how to do. Too often, rather than focusing on improving what they already have in place, they look to something new—whether it's a new training program, technology, new programs or strategies.
Those can and might improve things somewhat, but they are seldom sustainable, or they never achieve their full potential.
And too often, that cycle continues.
It's incredibly intriguing to me. Virtually every sales executive I meet is very smart. They know what they should be doing, they know how to do it, they know why they should do it. To get where they are, they have been through all sorts of training and used all sorts of tools and technologies.
The same goes for most of the people in their organizations. When I meet with sales people, they give me the list of all the training programs they have gone through, all the books they've read, all the things they've learned.
They just fail to put these into practice, do them consistently, and learn/grow/improve.
It's foolish and confusing to sales people to continue to pile on new approaches, methodologies, tools when they aren't using those they already know and have in place.
For virtually every sales organization I encounter, the quickest route to performance improvement is not to do something new (though that may be important over the longer term) but to master the execution of the things you know you should be doing, but aren't.
Afterword: The tool that we've developed to help sales people and sales leaders understand and master this is the Sales Execution Framework. Please reach out for a free copy of it.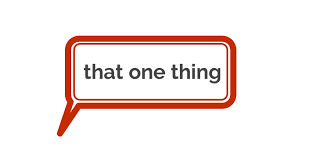 Sales people and managers struggle with achieving their goals. We have to do everything–prospect, work the deals in our pipelines, do increasing amounts of reporting, and on and on.
When we struggle to achieve our goals, the answers, perhaps disguised as coaching, are to "Do More!" Usually, that means do more of everything; prospecting working the deals in our pipelines, and more reporting.
Sometimes it's "Do more of this one thing…." These days, it's usually more prospecting, as if that's the only answer to fixing a lean pipeline.
Now here's where it starts to get confusing, hang in there.
We know we have to do the whole job. We have to constantly prospect, we have to work the deals in our pipelines, we even have to do the reporting (though we should minimize the time we spend doing that). We have to balance our activities across everything we need to do to produce results this month, this quarter, this year, as well as laying the groundwork for next year.
But what happens when we are struggling and our managers ask us to do more, realistically we can't and shouldn't do more of everything. We shouldn't even do two or three things.
We have to focus on the "One Thing." It's the thing that has the greatest impact in getting us back on course.
But that "One Thing," is different for each sales person. For one, it may be increasing win rates. For another, it may be increasing average deal size, for another it may be driving stronger account plans/execution, for another it may be more prospecting. (I do know the "One Thing," is never more reporting, despite what your manager may tell you.)
The magic about choosing the right "One Thing," is that it ripples through and impacts all the other things you have to do as a sales person. For example, increasing win rates reduces the number of qualified opportunities you need to have a healthy pipeline, which, in turn, reduces the amount of prospecting to maintain a healthy pipeline.
Think of the "One Thing" like the pins in a bowling alley. If you aim for one of the side pins in the back row, you will knock down a few, if you're lucky (I always get gutter balls when I do that). Aim for the headpin, you have the possibility (probability) of knocking down all the pins.
As you look at closing the gap in your performance (or your people's) take the time to figure out the "One Thing," that provides the greatest performance leverage. Focus on that, everything else will come into alignment.
But…… (You know there had to be a but).
At some point the "One Thing" changes. You've done all you can with that one thing, you have to look to the next leverage point. For example, if you are focusing on improving your win rate, at some point it may be very difficult or time consuming to improve it much more (at least for the time being), then you look to the next leverage point. It could be increasing your average deal size, or maybe decreasing the sales cycle, or maybe better account planning/development, or more prospecting.
And these new "One Things," impact each of the others.
High performance selling is really about identifying leverage points. We have to do the whole job, but as we look to improve, we need to identify the "One Thing," that ripples through to everything else.
We've developed the Sales Execution Framework as a tool for managers and sales people to help identify their "One Things." Email me for a copy!