Longing For "Getting Back To Normal"
by David Brock on June 8th, 2020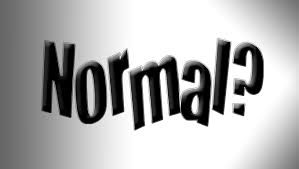 So much of what I hear and read focuses on "getting back to normal," or "the good old days (pre-pandemic)." It's stunning how short our memories are.
Reflecting back, as little as six months ago, "normal" wasn't so great. The "good old days," weren't very good. Think about it:
The majority of sales people were not making quota.
The majority of customer buying journeys ended in "no decision made."
Customers weren't returning phone calls, not wanting to engage sales people.
The "safest" course of action, for many was the "status quo."
Why would we long for those times?
If there is any "silver lining" to the pandemic and associated economic reset, it's that it has compelled all of us, customers, suppliers, partners, to rethink everything we do. It's compelled everyone to change, what had been "normal" wasn't working, it actually, never did.
Instead, we look for a "new normal," a new status quo. I'm not sure why we are looking for a new normal and all that it implies. There's the old maxim, "the only thing constant is change…"
We, all, live in a world of accelerating change and complexity. Learning to work, learn, engage, grow, cope in this new constant (perhaps this is what we call the new normal) is critical.
But this shouldn't be a new idea to us, as we look back through history, great advances, great innovations have been driven by those who reject normal, who reject the status quo, who aspire to something better.
Success has and will be based on our ability to constantly innovate, learn, change. Agility, critical thinking, problem solving, creativity, curiosity, adaptability, being comfortable with being uncomfortable, openness, collaboration, all become critical to our ability to not only deal with, but thrive in the "new normal."
If anything, the lessons of the pandemic have brought this into sharp focus to all of us–not just those few that have always known this. Hopefully, we have the courage and conviction to recognize this is critical to our individual and collective success, perhaps even survival. Hopefully, we won't forget these lessons, longing for and settling into the new status quo.
Nothing will ever be the same, and that's cause for great hope and celebration. Now the task is, what do we do to grow and thrive, how do we help our people, our customers, our companies in doing the same?
Leave a Reply