Why Do People Buy?
by David Brock on September 6th, 2018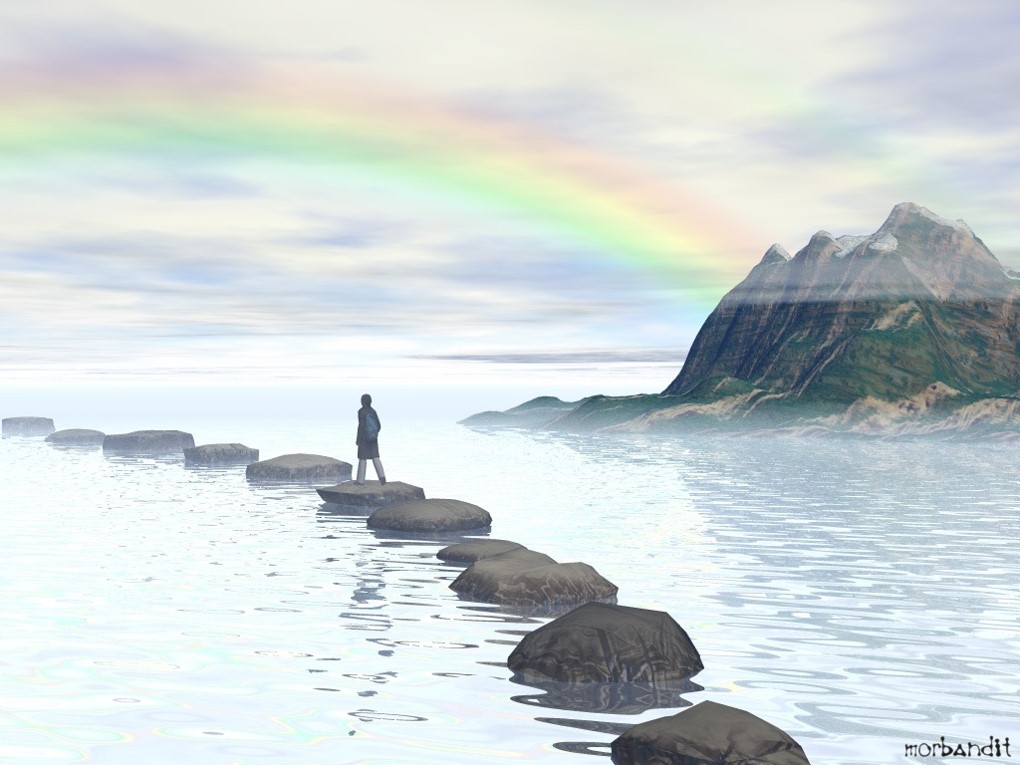 I can already picture half the readers.  Raising their eyebrows, perhaps rolling their eyes, thinking, "Well Dave, the answer is obvious…….."
The obvious answer is to address needs, perhaps to solve a problem.  Once that is acknowledged, the more sophisticated immediately leap to understanding the buyer's journey.  Too many focus only on the "seller's journey."  hoping the buyer is interested in riding along.   Inevitably our focus is on buying and selling, but we are still not aligned with the customer and their journey.
Yet the customer is on a different journey.  Of course they are addressing a need.  That could be developing a new product.  It could by opening new markets.  Or improving operations–reducing costs, improving quality, improving productivity/efficiency.  It could be about implementing a new strategy that drives overall business growth.   It could be addressing problems and challenges in their operations.  Or addressing new opportunities.
Too often, our focus is not on the customer journey–just the part of the journey we are interested in–the buying part.
Inevitably, this creates a challenge in our ability to connect effectively with the customer.  We are supposed to be focused on what they are trying to achieve, but we keep translating that focus into the part we are interested in.  Stated differently, their task is not just buying, it goes far beyond this.  This separation causes a disconnection between what we do and what our customers need to do/achieve.
The more we focus on buying, or even more narrowly, selling, the less helpful we are to what the customer is trying to achieve.
What do we do about this?  Some thoughts:
Recognizing buying is just part of the customer journey, is an important first step.  Understanding the customer's task is far broader and trying to understand those tasks is important in aligning with what the customer is trying to achieve.  Making sure the customer understands we recognize this difference is a great first step (Empathy is always helpful.)
Understanding the importance of the buying part of the journey, relative to the rest of the journey, helps us figure out where we can be helpful and where we can't contribute.

In some cases, for example a new Financial Management system, a new Machine Tool, the buying part of the journey may be a significant part of what they are trying to do.  We can play a major role in the success of their project.
In some cases, buying will only be a small part of what they are trying to do.  They may be implementing a major new business strategy, involving massive changes to their organization, operations, how they engage customers, and so forth.  Our solution may only address a small part of the strategy.  We may, further, be unqualified in addressing the broader parts of their journey.  Trying to help them, where we are not qualified to help, causes more damage.  We need to define, with the customer, where we can play, and how we can be most helpful in that part in which we can contribute.  And then we need to back out on the areas in which we cannot contribute.
We need to recognize the overall project may involve a number of disparate buying journeys.  For example, a customer building a new plant has numerous buying journeys–getting the land, building the facility, putting in the manufacturing lines, staffing the plant, deciding on the software that will be used, looking at who will supply meals in the cafeteria, deciding who will supply soap and toilet paper in the bathrooms……  Some of these are major buying decisions, some are simpler, but these are tasks in the customer journey and things they need to get done to achieve their goal.  Not recognizing that we are just one part in what they are trying to do demonstrates our lack of understanding of their goals and causes us to be unaligned with the customer task.
In all of these variations, perhaps the area in which we can be most helpful, is that whatever part of their journey is focused on buying what we sell, making that part of their journey as simple as possible, creates tremendous value to the customer.  It removes one of many challenges they face, enabling them to more effectively complete everything else in their project.

Understanding we fit in their overall priorities and project is important for another key reason.  While we may be successful in the part of the journey that involves our solutions, if they aren't successful with their entire project–we may never get the business.  The most visible example of this is the "embedded product sale."  We may sell components of a larger product the customer is trying to bring to market.  The customer may choose our products as part of their project—but they may later decide to cancel the overall project.  While we "won" the business, we've ended up getting nothing out of this.  Stated differently, there are a lot of things that impact our ability to get an order, than just having them select our products/services.  We need to understand this and its impact on our ability to achieve our goals.
We talk, sometimes arrogantly, about taking control of the process–but in reality as we look at the entire customer journey and how small the buying journey may be as a part of the overall project, there is really very little that is actually something we can "control."
At this point, you may be throwing up your hands, thinking, "What do we do, how do we connect with the customer, how do we help them with those parts of their project where we can be helpful?  How do we, at the same time, achieve our goals?"
I think there are some bright spots in this, perhaps, bleak picture:
Demonstrating our recognition of the customer's tasks and the project they are undertaking-beyond just buying, demonstrates great understanding and more effectively aligns us with the customer.  They don't expect us to solve things that are outside our capabilities, but they want us to understand their task is more than a buying journey.
Always helping the customer "connect the dots" between what we contribute and the customer's larger "job to be done," is critical.  After all, the customer must complete the whole project, including the buying part, to achieve success.  Remember, "for the loss of a horseshoe, a kingdom was lost."  Even if we are the "horseshoe," we play a critical part in the customer's success, we can't forget this or let them forget this.
Recognizing that buying is just a part of what they are doing, everything we can do to make buying simpler, the more we free them up to focus on the success of the rest of their project.  That creates huge value for the customer.
Customers don't buy just to buy.  They buy as part of an overall effort to achieve their objectives/goals/project success.
If we focus just on the buying journey, we are not maximizing our ability to connect with the customer and create value with them.
For a free peek at Sales Manager Survival Guide, click the picture or link.  You'll get the Table of Contents, Foreword, and 2 free Chapters.  Free Sample
Leave a Reply