What If The Customer Doesn't Know Their Buying Process?
by David Brock on October 19th, 2015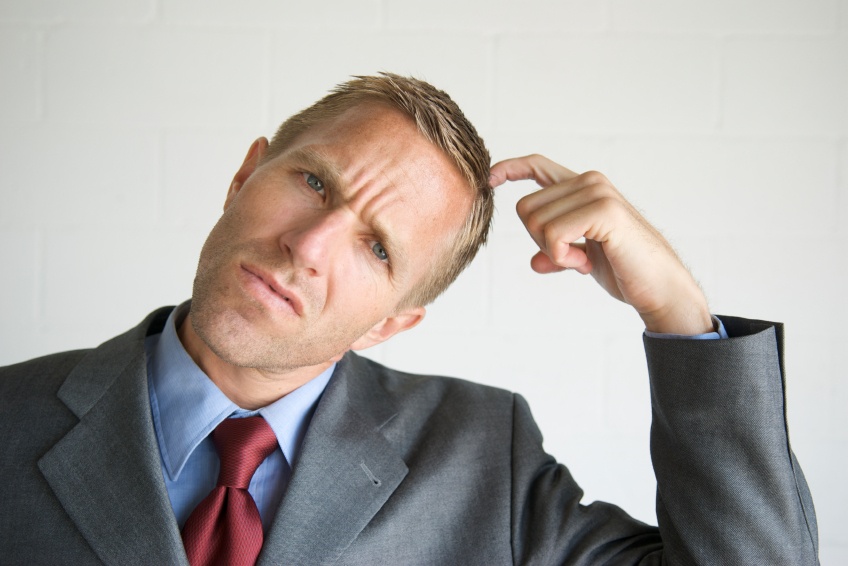 We all know the customer's buying process is more important than our selling process.  If we are to be effective, we are supposed to align our selling process with the customer buying process, staying in sync through the entire journey.
But we're also confronted with stunning data about the huge number of forecast deals that end in no decision made.  Challenger Customer has offered amazing insights into the difficulty customers have in aligning themselves around their own decision-making process, then marching through it.
Reflecting on the struggles buyers have as outlined in the Challenger Customer, one starts to think, "Perhaps they have no process or they can't figure out their buying journey?"
On further reflection, in complex B2B opportunities we have to think, "Does the customer really know how to buy?"  I often think of major enterprise software decisions–for example CRM, ERP, Financial Systems.  Or major capital equipment like a new process control system, factory automation, even complex machine tools.  How often in an executive's career does she buy these solutions?
If they bought frequently–say even annually, they will have undertaken a buying process a number of times.  Yes, each one will be different, but they have reference points to help them start and to guide them through what they should look at, how they should organize themselves, and what steps they should go through to evaluate and ultimately buy.
But with many complex B2B solutions, purchases are made only a few times in an executive's career (or even in an organization's history.).  Even then, these buying situations are separated by so many years there may be no one who was involved the last time; or  the business, or solutions have changed so much in the interim that the past buying journey is irrelevant.
In the face of all this, we are dependent on the customer's ability to figure it out, to create a buying process, to embark on the buying journey–overcoming all the potential missteps, diversions, and the pressures of day to day business along the way.
Yes, we're supposed to facilitate it.  Presumably, we've identified  and are leveraging mobilizers.  We tailor what we do to mirror their buying journey and support them in the process.
But it's leaving a lot to chance and putting a huge burden on the customer.  It seems the underlying assumption they have or can define a buying journey may be flawed.
It's no wonder, so many No Decision Made's are made!
What if we looked at things very differently?
What if instead of trying to identify and tailor what we do to the customer buying process, we instead design the buyer's journey ourselves and lead them through that journey.
It actually makes a huge amount of sense, after all, we've been engaged in 100's to 1000's of situations–good and bad, won and lost.  We seen all sorts of buyers journeys and can share that experience with the customer.
What if we went a step further, thinking, the buyer's journey is too important to the buyer to leave totally in their hands?  If we are truly serving our customers, creating value, it's our responsibility to create a journey and to lead the customer, maximizing the probability of a positive outcome for them.  (Again, the underlying reason cannot be our getting the PO, but helping the customer achieve the outcomes that caused them to start the journey in the first place.)
Leading organizations actually have some elements of this in place already.  Great content strategies mirror the customer buying journey, providing timely and relevant content based on where the customer is in their own journey.  This content is even oriented toward persona's, industries/markets.
But what if we got more proactive on it.  Leading the customer through critical decision points, helping them get to points where they choose.  They are still in control, they still make the decision to take the journey, they still make decisions at each step of the journey.  In fact, they start tailoring that buying journey for themselves.
In leading them through their buying process, we help them discover why they are considering change in the first place,  what they should be doing, what they should be looking at, who they should engage.  We already do this in delivering insight.  We help them realize they must change, they can no longer operate as they have.
Once they've done this, the obvious challenge to them is "what should we do about it, how should we proceed?"  We can continue to provide insights through this journey to help them identify and address the most critical things they should be doing at that moment.
The idea of helping the customer design their buying process isn't really that outlandish.  Many times over my career and with clients, I've seen instances where the customer asks, "What should we be looking at?  Who should be involved?  What have others done?  How do we get this done"  Customers do this when they know the motivation is to help them achieve their goals–not just getting a PO.
Teaching the customer can't be limited to that "Aha" moment when they realize they must change.  Teaching the customer must continue in leading them through the remainder of their journey, defining the process engaging them in tailoring it themselves, helping them move forward.
For a free peek at Sales Manager Survival Guide, click the picture or link.  You'll get the Table of Contents, Foreword, and 2 free Chapters.  Free Sample
Leave a Reply