"Turtles Only Make Progress When They Stick Their Necks Out*"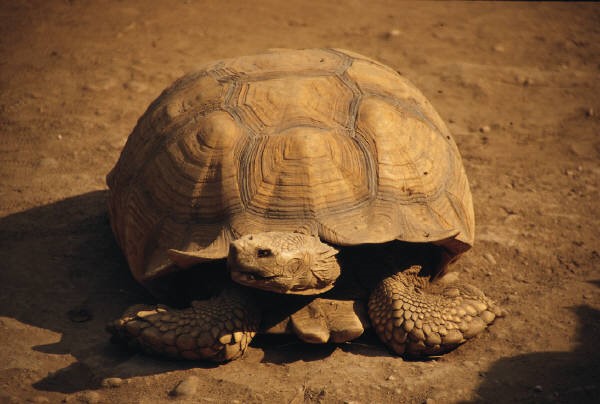 We often wonder why we aren't making progress.  Our results aren't improving, we don't seem to be growing.  We may  be doing OK, but we aren't doing great, we just get by.
If we really want to excel, if we want to outperform others, we have to take risks, we have to do things we've not done before, we have to make mistakes.
So much of our business and sales culture goes against this.  We don't try new things because we don't want to make mistakes.  We want to control everything that we do–organizationally or individually, so we script things out–requiring total compliance.  We do everything possible to avoid mistakes, sometimes punishing those that do make mistakes.
But we don't learn and don't improve if we don't try something new.  We don't grow by doing the same thing over and over.  Improvement and innovation, by definition require us to stick our necks out, doing something new.
This doesn't mean doing things randomly or carelessly.  We have to be thoughtful about change and innovation.  But we have to take risks, we have to be prepared that we might make mistakes.  We have to learn from those mistakes, growing from the experience, and moving forward.
If we want to make progress, organizationally or individually, we have to be prepared to make mistakes, celebrate them, learn from them, and move forward.  Leaders must be prepared to make mistakes themselves, acknowledge them, and move forward.  Leaders need to encourage their people to make mistakes, try something new.  When mistakes occur, leaders should help people learn and move forward.
As individuals, we can't continue to play safe if we want to excel and be the best.  We have to try new things, we have to become comfortable with being uncomfortable, with not being in control, with not having the answers.
Are you sticking your neck out?  What mistake have you made this week?  Have you celebrated it, have you shared it with others?  Have you leveraged them to learn, move forward and try something new?
* This title and the inspiration for this post came from:  Improv:  Don't Prepare, Just Show Up by Patricia Ryan Madson.  It's a book every high performing (or aspiring) sales or business professional should study and apply.
This post was written as part of the IBM for Midsize Business program, which provides midsize businesses with the tools, expertise and solutions they need to become engines of a smarter planet. I've been compensated to contribute to this program, but the opinions expressed in this post are my own and don't necessarily represent IBM's positions, strategies or opinions.