Sales And The Dreaded "P" Word
by David Brock on June 4th, 2012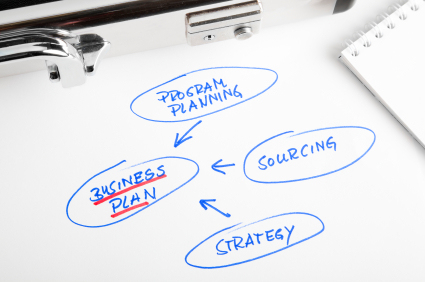 No this isn't a post about pricing.  There's a "P" Word that strikes dread into the hearts of every sales person–it's purchasing (or procurement).  We all dread purchasing.  We do everything we can to avoid them or work around them.  All they are interested in is hammering us for price.  All they want to do is slow us down, involve our competitors.  Selling is tough enough as it is, but throw in purchasing and it becomes hopeless.
It's interesting to me, both sales and purchasing are trying to achieve the same thing for their companies, yet we tend to have such a contentious relationship, filled with distrust (possibly deserved) on each side.  We tend to repeat the same avoidance behaviors, yet hope for a different outcome. 
What would happen if we started to change that?  What would happen if we started to align and collaborate with purchasing to achieve our shared objectives?
Procurement and sales have the same objective, maximizing  the value for the company!  Yet so often, we seem to be working at cross purposes.  Instead of focusing on maximizing value, the conversation seems to be about minimizing price.  And that's where the disconnect begins.
Before I go on, there are a lot of old style procurement people out there–they focus on one thing–price.  But that's changing profoundly, more and more procurement organizations recognize they can't continue to squeeze vendors for price.  More and more, they recognize they need to look at relationships differently.  Increasingly, they are looking for deeper relationships and partnerships. 
Cost reduction is still important—but cost reduction isn't necessarily price reduction.  Here's where too many sales people go off target.  While we say we are competing on value, in reality we compete on price.  We have no idea the impact our solutions provide the customer.  We do not understand or have not developed the business case for the customer—How does our solution help decrease their costs?  How does our solution improve their productivity?  How does our solution improve their ability to serve customers?  And I could go on.
When procurement is interested in looking at a broader value proposition, sellers continue to focus on price.  Too often, while we talk about value, sellers don't really understand value.  Sellers don't understand what the customer is trying to achieve and the impact on their business.  We understand the need, propose a solution to their need, but fail to understand and communicate the business impact of our solution.
We will never move beyond the pricing discussion if we aren't prepared to have the value discussion.  If we don't understand and haven't quantified the value we create, then we can only talk about price–we leave purchasing with nothing else to discuss or negotiate.
Procurement is becoming increasingly aware and taking stronger leadership positions in their organization.  They are recognizing the value suppliers can bring to their companies (if suppliers are prepared to step up to it).  They recognize suppliers can help their organizations innovate, improve their own product designs, improve their own processes, help them address opportunities to which they may be blind.  They are looking for risk reduction and value those suppliers that understand this and demonstrate how their solutions address this.
Not all purchasing people are there yet–just as too many sales people aren't there yet.  But procurement is moving fast in shifting their strategies and driving improvement in business.
Sales can provide leadership in helping accelerate these changes with procurement.  Rather than treating the relationship as adversarial, we need to align ourselves, offer leadership and insight to procurement.  Help them offer greater leadership within their organization. 
Are you leveraging this opportunity to collaborate with procurement?
(As a related note, Chris Locke, a friend of mine who has held senior procurement roles in various industries has recently started a blog, Feedback:  Sales Advice From Behind The Buyer's Desk.  It's a great blog–must read for all sales people.  On June 20, Chris and I will be discussing how sales and procurement can align on Focus, stay tuned for more information.)
Leave a Reply