Performance Metric Friday — Deal Slippage
by David Brock on February 13th, 2014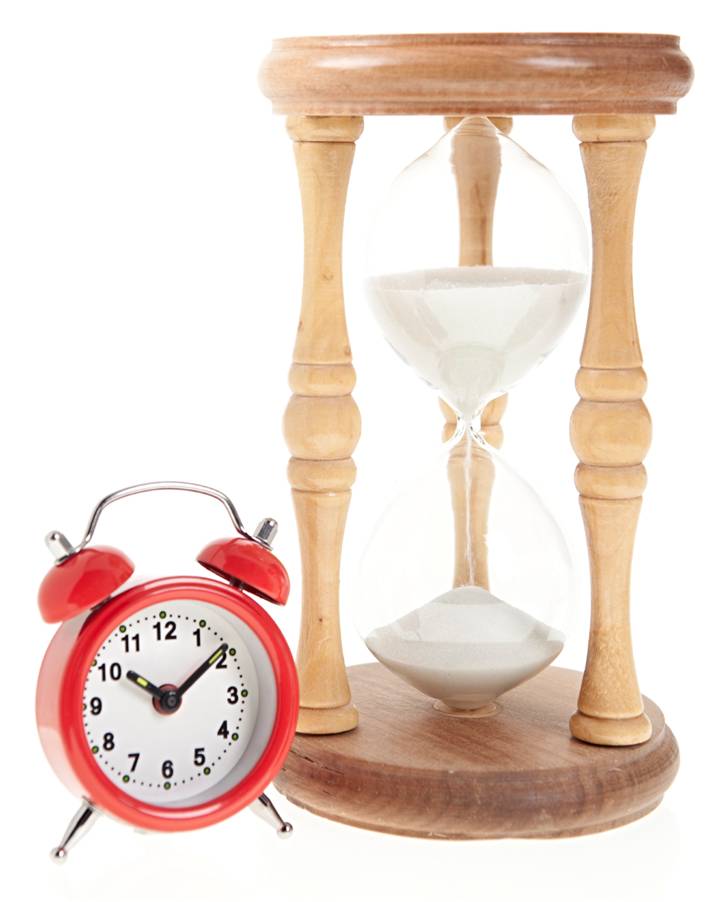 It's been a while since I've done one of the Performance Metric Friday posts, but a post from Chris Brogan stimulated this.  I want to focus Deal Slippage.
We all know about deal slippage.  We qualify a customer, we understand their buying process, we align our activities to complement their buying process, we set a Target Close Date in our CRM system.  Time goes on, we get diverted, then get re-engaged, but because of that, the deal has slipped a little.  We update the CRM.  Our customer slows down, maybe they are diverted, maybe it's just taking them longer than they anticipate, the deal slips again.  We update the CRM.
This process repeats itself through the buying/selling cycle.  Deals we thought would close this month slip into next month, then next quarter, then the next.  The same thing happens, deal after deal.
It's impossible for us to maintain any kind of pipeline or forecast integrity, if our deals keep slipping.  Plus, the more a deal slips, the more it is at risk of just losing steam and disappearing.  I see it all the time in pipeline reviews.  I think the record was a review I did a few years ago–the client had roughly a 145 day sales cycle, this one deal had been in the pipeline for over 1200 days.  The sales person insisted it would come in (later turned out the decision maker had left the company a year earlier–but that was a different problem).
If we are to maintain any pipeline integrity, we have to treat the Target Close Date or the customer's Target Decision Date as sacred!  Anything else can change, but we and the customer have to do all we can to maintain the integrity of those dates.
Project managers understand this really well.  They set a Target Completion Date.  They identify critical activities, milestones, target dates to that enable them to meet the Target Completion date.  Basically, in doing this, they are building the project plan by working backwards from the Target Completion Date.  As the project progresses, and things fall behind, they readjust their project plan-not changing the Target Completion date, but adjusting the activities and target dates to meet the original Target Completion Date.  They may have to assign more resources, compress the time allotted for certain activities, do things in parallel, combine activities.  They do everything possible to maintain the target completion date.
Likewise in selling, if we are going to maintain any kind of pipeline integrity, we have to keep the Target Close/Target Decision Date sacred.  As our selling and the customer's buying activities slip, we need to work with them, to adjust the remaining activities to achieve the Date we've both targeted.
But there are some critical things to achieve this.  It's impossible to do this unless we have a well defined selling process that's aligned with the customer's well defined buying process!  Without these, both the customer and we are wandering aimlessly.  We don't know what's next until we've completed the current activities—this is absolute death to any deal.  If the customer doesn't have a well defined buying process, then we create a lot of value by helping them define it.
Through this, we are essentially creating a collaborative project plan.  So as things slip, we can collaboratively adjust the next activities to maintain the integrity of the Target Close/Target Decision Date.
Some of you should be questioning, "Dave, this sounds too seller centric.  We're pushing the customer too hard.  Aren't we supposed to be more customer centric?"
Absolutely!  But here's where the magic is.  The customer isn't buying to be nice to a sales person.  The customer is buying to achieve a goal, they need to produce outcomes.  It may be meeting their own internal target dates (for example a product launch or system go-live).  It may be to meet commitments to customers.  Whatever it is, any slippage in their Target Decision Date is deferring and reducing the goals they seek to achieve.  As the decision slips, there is an opportunity cost to the customer.  (Yeah, I'm sneaking that business value stuff in here too.  If we don't have a quantified business value and a goal they want to achieve by a certain date, then we're all wandering aimlessly).
We're interested in getting the order as close to the Target Close Date as we can.  But the real issue is we want to help the customer to get the results and outcomes as close to the dates they've committed to their management!  We want them to maximize the value they achieve from maintaining the integrity of their buying process.
We won't be able to maintain the Target Close/Target Decision Date all the time.  But if we and the customer have aligned our selling/buying processes, if we've established a goal, then as things slip we work backwards from the goal in adjusting our selling/buying activities.
Do this, you'll be meeting more of your target close dates.  More importantly, your customers will be achieving the goals they expected on the timeline committed to management!
Leave a Reply