It's Account Planning Season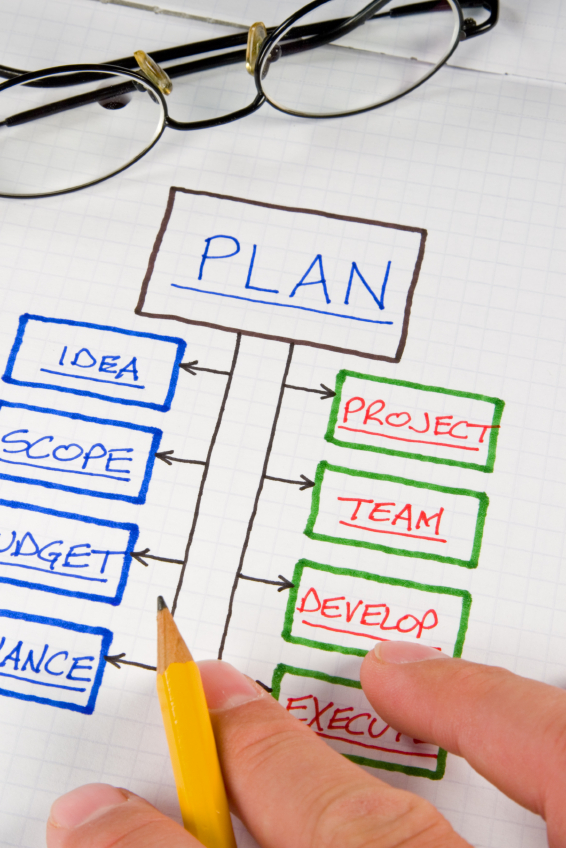 As we race to year end, trying to make our numbers, we also enter "account planning season."
All of us have done account plans.  Too often, it's that annual exercise management makes us go through.  We prepare and conduct fancy presentations.  We talk about all the things we want to accomplish—meet more executives, expand our contacts and visibility in the customer, displace competition, sell them more stuff, become a "valued partner."  Every account plan always includes a lot of actions and activities.
Usually, there's some sort of executive visit.  We leverage one of our execs to meet a key customer exec.  There's that uncomfortable meeting, where they both sit down, knowing the ritual.  Exchange pleasantries, talk about what each is trying to achieve, commit to explore deeper relationships, the parting handshake, and we all go back to our jobs.
The plan we spent hours developing goes onto some shelf or into a file until next year's account planning season, when we pull it out, blow the dust off, update and recycle it.
I've sat through thousands of these exercises.  So often they're the same.
But account plans are very important—if we understand what they are, if we use them, if we keep them living and update them.
So let's go through some basics to improve our effectiveness in account planning:
What's the purpose of account planning?  To me, there's really only one purpose, it's to maximize our share of account.  I approach the account planning process with one thought in mind, "It's my God give right to 100% share of account!"
The process of account planning, with this perspective, is very powerful.  It causes us to think differently about our account and what we want to achieve.  It provides a different context to explore what is possible.
The account plan itself, is the output of this thinking process.  It is our road map for achieving our goals–getting as close to "100% share of customer" as we possibly can.
Things we may want to do to in our planning process include:
Expanding our relationships within the account–both up and down the food chain and across organizations.  I'm often amazed at how narrowly too many sales people focus.  They establish a few key contacts, always calling on them.  They never ask or search out, "Is there anyone else we should be talking to?"
Most account plans I review always involve the development of executive relationships.  Often, those become a nominal courtesy meeting with an executive and nothing more.  We have to think, "What's our goal?  What's in it for the executive?  How are we going to sustain the relationship–even grow it, so both parties achieve more?"  Then we have to look at our plans and actions to execute this part of the plan.
We may want to increase customer satisfaction, both to drive retention–perhaps we have contracts we want to renew—and to drive growth.  What do we need to do to achieve this?  How do we engage the customer in making sure we are attacking the issues most important and impactful to them?  What's our plan to achieve these?
We may want to grow the relationship, moving from being an important vendor to a strategic partner.  I'm often perplexed by the number of selling organizations declaring a "special relationship," touting, "We've made you part of our Strategic, Super Dooper, Awesomely Terrific, Key Account Program!"  Thinking that by doing so, customers will say, "Wow, thank you, we've always wanted this, thank you so much!  Here some blank PO's, feel free to fill them out, we're just so happy to be part of this program!"  We forget that it takes two to tangle in that kind of relationship.  It's not something we bestow on customers, but it's something where there has to be an expressed interest and commitments by both parties.
We certainly want to use the account plan to find new opportunities within the account.  I tend to think this is one of the most important part of the account plan, but this is also the weakest part of account planning.  First, how many opportunities do we want to or need to find?  (Our overall account goal and our pipeline metrics give clues to that–ask me how they do, if you don't know.)  What activities are we going to conduct to find, prospect, and qualify those opportunities?  Is it sufficient to make our plan?  When are we going to do these things–let's set some time bound actions and schedule them in our CRM/Calendaring systems so we make sure we execute them.
If we have very large accounts, or a wide array of solutions that fit within the account, we can't possibly do everything ourselves.  So our account plan has to identify the resources and support we need from our company and partners.  Then we have to "sell internally," to get those resources committed.  We have to get their actions and activities committed and scheduled to execute our plan.
Every account plan I review always concludes with a hopeless number of actions.  But not to worry–these actions usually stay in the concluding pages of the presentation and are seldom transferred to people's calendars–then next year when we review the plan again, we wonder why we didn't achieve our goals (Or we re-create history, to incorporate what we really did into our account plan histories.).  All these action plans are meaningless until the are executed.  At the conclusion of the account review, the most important step is that everyone pulls out their calendars and starts scheduling the activities for which they are accountable–and the account manager schedules reviews to make sure they are done.
Account planning and account plans are important.  The process causes us to think and analyze about how we grow our business.  It provides us the structure to make sure we are doing the things necessary to achieve our numbers.  The plan is our road map for execution.
This post was written as part of the IBM for Midsize Business program, which provides midsize businesses with the tools, expertise and solutions they need to become engines of a smarter planet. I've been compensated to contribute to this program, but the opinions expressed in this post are my own and don't necessarily represent IBM's positions, strategies or opinions.