"What We Do Is Not Complicated"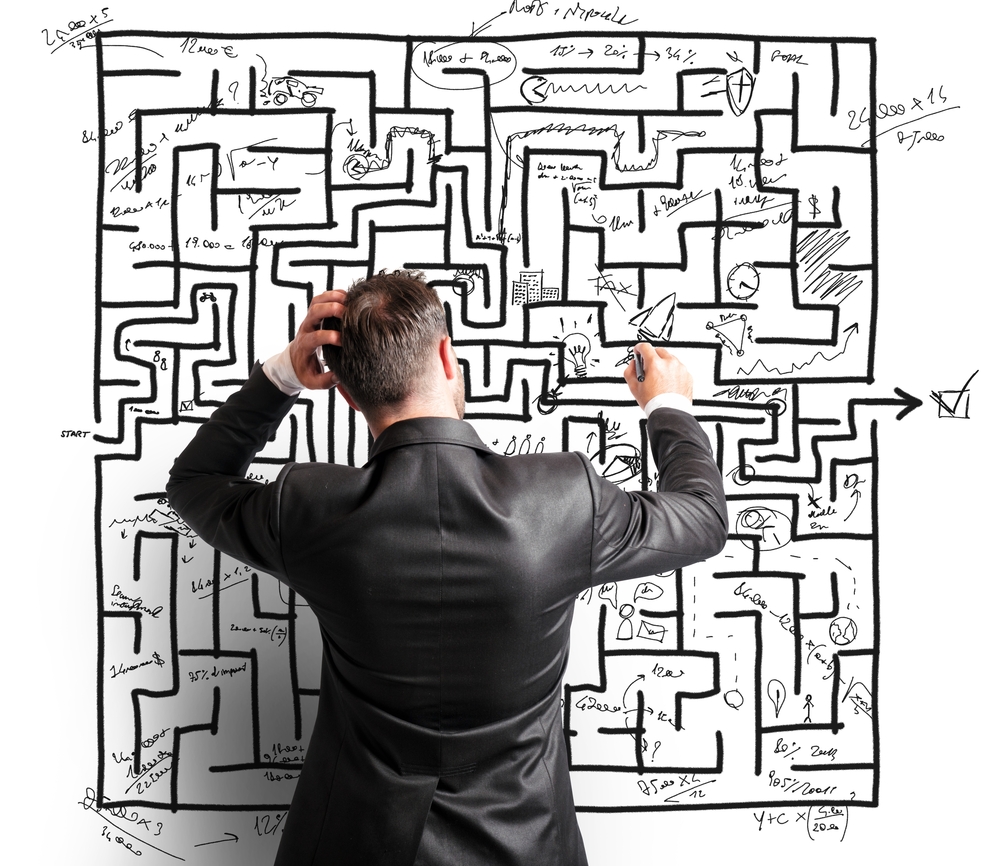 There are a few people I follow that always make me think. Andy Paul is one of those. Recently, his newsletter was titled, "What We Do Is Not Complicated."
My knee jerk reaction, was, "Andy, this is one of the few times I really disagree with you!" But because he's such a smart guy, I thought, maybe I'm not getting something.
Some things I thought about:
I think we try to over complicate the process of engaging and working with our customers. In some sense, what we do is very simple: We find customers that have the problems we are the best in the world at solving, and who are compelled to solve those problems (or who we can incite to solve those problem. We help our customer solve those problems, enabling them to achieve their goals and dreams. By doing this, we achieve our objectives of generating revenue.
It's a pretty simple process. We over complicate it by how we approach it. Rather than focusing on finding those that need our help and want to be helped, we focus on selling. We adopt all sorts of techniques to catch a prospect's attention, to pitch them and to try to get them to buy.
We make the process more complicated, for both the customer and ourselves, by not taking the time to understand the customer, to put ourselves in their shoes, to know what they want to achieve, why it's important to them, what stands in the way of achieving those goals, and the consequences of failure.
Some of you might say, we do discovery, but 90% of all the discovery I see is focused on satisfying our need to sell, not understanding the customer's need to buy.
Things are so simple, when we change our approach.
Having said that, as we put ourselves in our customers' shoes, we soon discover they are challenged by complexity (not complication). They face constant shifts and challenges within their own industries, markets, and companies. They are simultaneously overworked, overloaded, and overwhelmed. They see constant disruption, change, and new risks. They struggle to understand, to cope, to understand the need to change and to change.
We know, when they choose to change, the process of understanding what they should do, why/how they should do it, and making a buying decision is chaotic. (which is different from complex or complicated).
We discover, we are sometimes most helpful, when we help our customers understand, when we provide insight, when we help them simplify and navigate their buying process. When we help them make sense of what is happening around them.
The process of doing this is complicated, if not complex. It takes unique skills, capabilities and commitment to do this.
Likewise, our own organizations are increasingly complex, navigating them to get things done is increasingly challenging and time consuming—but I'll take that off the back of the sales person, it's management's responsibility to help sales people make sense of that and to simplify it.
Which bring me full circle, with this terribly paradoxical conclusion.
We over complicate selling, which prevents us from the complex job of helping the customer make sense of their own businesses, achieving their own goals.
If we spent less time over complicating what we do, focusing on being helpful, we can do the really tough job that is most meaningful, impactful, and creates the greatest value for our customers.
Somehow, it makes sense to me, it is not that complicated.