Sales/Marketing SLA's – Are They Really A Sword Of Damocles?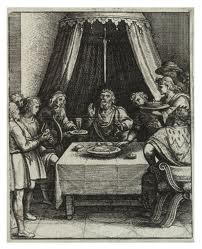 There is a fascinating conversation on the topic of "Should sales and marketing have SLA's between the two organizations?"   Visit Focus.com for some terrific ideas on this topic.
I have to admit being torn about this concept.  Taken from one perspective, SLA's are very powerful.  The process of establishing and aligning around goals and objectives between organizations and functions is very powerful and critical.  Great SLA's establish clear goals and priorities, define roles and responsibilities, establish common metrics, establish project management approaches, problem management approaches, and rewards.  The process of developing SLA's is great to align the different parties involved in the SLA and to make sure there are no misunderstandings, expectations are clearly set and understood.
The power of the SLA is less in the document itself but in the process of establishing the document.  It's kind of like strategic planning–the power of the strategic plan is not the document sitting in some executive's credenza, but the process the organization goes through in establishing and executing the strategic plan.
The structure of a SLA provides a powerful base for aligning the various functions within the organization (or across organizations).
However, too often, the SLA (or the need to establish one), comes from a different orientation.  It is established in an environment of mistrust, where there is no clear alignment, or differences in objectives.  The SLA becomes the "Sword of Damocles"  It's intent is less to assure alignment and clear goals, but rather implemented as a threat.  "If you don't live up to your responsibilities, here are the consequences of that failure."  The SLA is really put in place as a threat.
With or without SLA's, contracts, project plans, metrics, it seems as though much of what we do within organizations or across organizations is put in place with the wrong intent.  Rather than using these tools and instruments as powerful means to align goals and objectives, or to enable us to work together more effectively; they are put in place as threats–focusing on the consequences of non-compliance.
It's troubling to me that so much energy, within our organizations, with our customers, our suppliers, and others, focus on the consequences to the other party of something going wrong.  We seem to have a proclivity to work really hard to establish mechanisms for assigning blame, rather than working equally hard to find bases for trust.  It seems we use these "agreements" as a surrogate to establishing trust rather than working on developing trusting relationships themselves.
I think SLA's are very powerful–but only when they are established on a base of mutual respect and trust.  In this light, they become powerful mechanisms for maximizing the success and results in implementing a plan.
What do you think?