"Procurement Needs To Bring More To The Table Than Discounts"
by David Brock on August 14th, 2013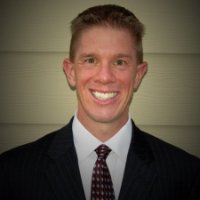 I can hear the cheers already, every sales professional reading this will probably forward it to their favorite–or not so favorite procurement professional.
I took this from Remko Van Hoek's HBR post on The Trouble With Procurement.  There is a quiet revolution happening–something that too few sales people are aware of, something that too few of us are helping to provide value.
Professional procurement is changing radically.  Professional procurement executives are no longer those guys whose only job is to beat sales people down for price and ensure contract compliance.  Professional procurement is taking a strategic position in the "C-Suite."
More and more organizations are understanding their own success and destinies have a high dependency on the quality of their suppliers and supply chain.  Suppliers, increasingly are not interchangeable, but critical to the company's ability to serve their customers and achieve their goals.  They become important business partners—sources of ideas, innovation.  Strong suppliers, strong vendor partnerships help companies reduce risk.
So the job of procurement is changing radically.  While cost control is still an important element of the sales professionals job–they are no longer being evaluated solely on how much they reduce spend.
Modern procurement professionals have to exercise more leadership–their "customers" are everyone else in the organization.  They have to help align the interests, agendas, and goals of everyone involved in making a buying decision.  They have to help their internal constituents organize themselves to buy.  (This is starting to sound a lot like what sales professionals are supposed to do.)
Increasingly, they are being measured on the  value they create–not just the money they save.  How are they helping their customers innovate and drive growth, how are they helping improve the quality of their own products and services, how are they assuring the vendors can achieve the goals that have been established–all the time, how are they helping to reduce risk.  The insights they bring to the organization–opportunities to improve, things the company might to differently, strengthening the brand, improving positioning are all becoming important components of the modern procurement professional's job
Again, this is sounding a lot like what sales professionals are supposed to do.
Recently, I had the pleasure of talking about the strategic shifts in procurement with Ryan Nied, a senior procurement executives with a multinational food products company.  Ryan has been active both within his own company and within his profession in looking at the strategic role of procurement in helping the organization achieve it's goals.  We had a wide ranging discussion about how procurement, sourcing, and supply chain management is changing.  We spoke about how both procurement and sales professionals have similar goals in serving their customers.  We spoke about how sales can understand the shift going on in procurement, aligning itself more effectively with procurement professionals.  And we spoke frankly about the age old sales concern, "Isn't all this really about price and discounting?"
We talked openly about the revolution in procurement and in how procurement executives are being measured.  Cost reduction and spend management is still a key metric–but it's not the only metric.
Ryan's view is very refreshing.  It aligns with the views of every top procurement professional I meet.
Understanding what's happening in professional procurement, understanding how we align with procurement professionals—helping them and our shared customers more effectively achieve their goals is critical to our success.
I hope you enjoy listening to this interview with Ryan as much as I enjoyed the conversation!
Thank you Ryan!
Leave a Reply