How Do You Differentiate Yourself?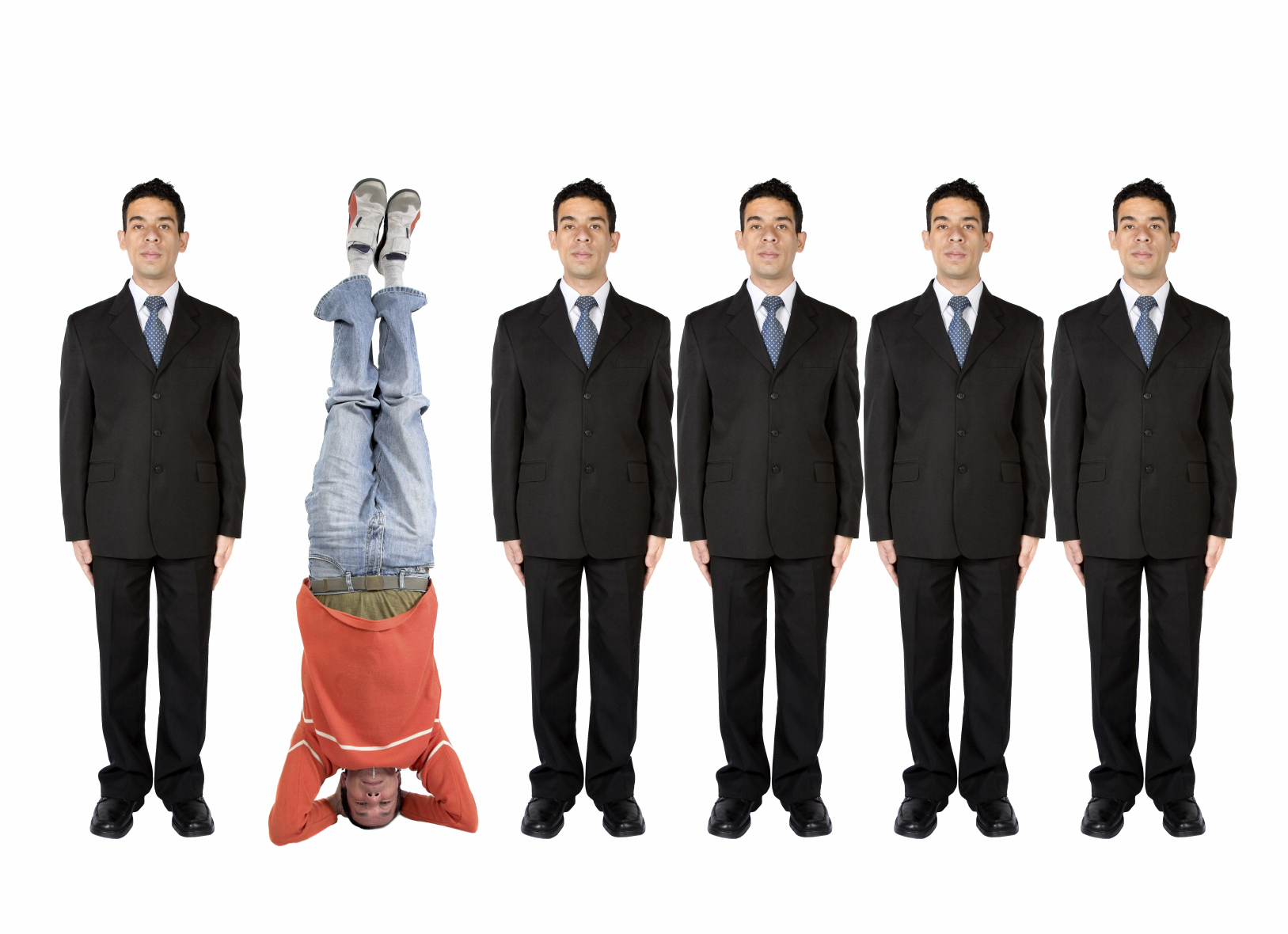 Data shows 53% of customer loyalty is a result of their personal experiences in the buying process.  This means the value we, sales professionals, create in the buying process is critical to our ability to win.  What are you doing to differentiated yourself?  What are you doing to make yourself and the value you create unique to the customer?
Some defined that value in relationships developed with customers–but the wrong kind–you know what I mean, "When the going gets tough, the tough go to lunch or the golf course."  That stereotyped image of the glad handing sales person, slapping people on the back, but doing little else.  But customers' see through this quickly.  The friendly smile and lunch doesn't help them solve their problems.
It used to be we differentiated ourselves through product knowledge.  We were the experts in our products and the primary source for information about products and solutions.  But customers don't need us for that anymore, they can get that faster and easier through the web.
Some try to differentiate themselves through slick presentations, adopting the latest technique, to dazzle their customers with carefully crafted pitches–whether they be elegantly crafted whiteboard presentations or the deftly presented, highly scripted insights marketing has provided us.  They may initially catch the customers' attentions, but as the customer drills down, looking for greater detail, the sales person is quickly left behind.
So how do we set ourselves apart?  How do we truly differentiate ourselves with customers?
It's no one thing, no set formula–but we should know that, since each customer determines what they value.  So our value creation and differentiation has to be tuned specifically to each customer involved in the buying process.
But, the elements of value creation encompass a lot of things.  They include being trustworthy, credible, and meeting commitments.  Yes, relationships are important, but solid relationships are built on a reputation of these elements.  Meeting commitments is important, but it's not the big commitments, those are pretty easy to meet.  It's the little one's–showing up on time, responding to requests in a timely and quality manner, being able to be counted on, and so forth.
Another element is being interested (as opposed to interesting) and caring.  Genuine interest and caring about customers and their personal, professional, and business success set you apart from everyone else.  Understanding their dreams, goals, and aspirations.  Helping them to grow and develop in their own organizations.  Helping the organization achieve it's goals. Without caring and being committed to their success, we can't achieve success on our own.
Being knowledgeable–not just about your products and solutions, but about your customers.  What are pressures and challenges they face in their jobs?  What are the expectations their managers have of them?  Their people?  How do things get done in their organizations and how do we help them get things done?  What do their customers care about and how do we help them grow their relationships with their customers?  What are their competitors doing, how do we help them OutSell their competition?  What do they want to stand for in the market place, how do they want to grow and how can we help them achieve those goals?  What opportunities are they missing–as individuals and as organizations?  How do we help them see these, how do we help them achieve them?
Helping your customer learn and learning with them.  Like everyone, our customers are both time poor and prisoners of their own experiences.  One of the greatest ways of creating value is through shared learning with our customers.
Being persistent–not in getting the order, but in helping them achieve their full potentials, individually and organizationally.  Continuing to share your passion for their success, helping them see things differently, showing them how they can increase their success.
Being collaborative–knowing that without working together, change is impossible.  However great and compelling our visions or insights are, they pale when working collaboratively with the customer.  Combining great ideas, insight, experience; figuring out what makes sense for the customer, moving forward as partners in the implementation and execution.
Being supportive–change, implementation, and execution are the hard parts.  Working with the customer to assure their success, celebrating it with them, when they achieve it.  It's knowing if the customer isn't successful, we can't sustain our success.
Championing the customer–in their organization and yours.  Everyone appreciates recognition.  Helping the customer get the recognition they deserve within their organization and giving them voice for what they need in our organization are important in deepening our relationships with customers.
I'll stop here and turn it over to you.  There are dozens of ways we can differentiate the value we create with our customers.  What are your favorites?
This post was written as part of the IBM for Midsize Business program, which provides midsize businesses with the tools, expertise and solutions they need to become engines of a smarter planet. I've been compensated to contribute to this program, but the opinions expressed in this post are my own and don't necessarily represent IBM's positions, strategies or opinions.