Your "Business Justified Solution" Is Insufficient To Win The Business!
by David Brock on March 24th, 2016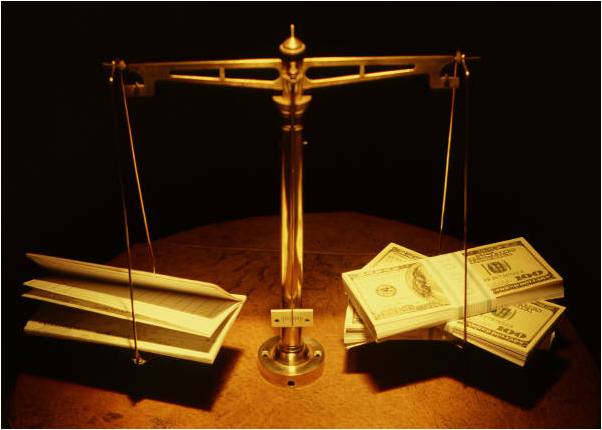 I've been talking to a team of people about Value Propositions.  They need to start providing business justification to their solutions–demonstrating their business value and differentiation.
It's exciting to see their excitement in doing this.  Too few sales people understand how to do this, or take the time to present a business case for their solutions.  Most of the time the customer is left to figure it out.  You know what happens, the focus becomes more on price and less on business value.
Being able to prevent business justified solutions is mandatory for every deal, those that don't do this will find it increasingly difficult to compete and win.
But increasingly justifying our solutions in business cases will become insufficient to win.  Frankly, the business justification addresses only a small part of the customer problem–the solution itself.
If we are to maximize our probability of winning, we have to look more broadly at the value we create and claim.
I'll dive into this a little more.
First, in today's world of complex buying, the reality is we probably are 1 of 3.  The customer has done their research, perhaps engaged us in their buying process, narrowing to 3 alternatives.  Each of the alternatives will satisfy their requirements.  In reality, while we don't want to admit it, the business cases for each of the solutions is probably not hugely different.
As an example, while Salesforce.com, Microsoft, and Oracle might disagree with me, their CRM systems are very similar and the productivity/business case for each is likely to be similar.  At least I've never seen one case where the productivity claims have been substantively higher than another.
Likewise, as we look at any of our usual competitors, if we are honest with ourselves, the capabilities and business cases are likely to be very similar.  For years I sold mainframe computers — while it was tough to admit, we basically were not that different from our competitors.  We'd try to make claims about quality, reliability, throughput and so forth, most of the time the differences were pretty minimal.  As a consequence, there wasn't much difference in the business case—unless we included a number of other services into the offer, to differentiate ourselves.  For a while, that worked, until the competition started offering similar capabilities.  So we ended up having very similar business cases.
For years, I led teams selling very complex analytic instruments.  Again, we tried to claim superiority in terms of measurement sensitivity, accuracy, fidelity, repeatability, quality, speed and so forth.  We'd develop business justifications to support the investment in our solutions.  The problem was, we have very strong and capable competition, they were doing the same thing.  In the end, the difference between our product business cases were not very different.
In today's increasingly competitive world, business justification is mandatory, if you don't provide a justification of your solution, you just won't play–at least play to win.  But the real issue is, that by itself it is insufficient in competing with other worldclass  companies doing the same thing.
To compete and win, we have to do more, we have to raise the bar on what customers should expect and on our competition.
Here are 3 thoughts on doing this:
You have to go beyond the business case.  You have to tightly link your business case to how it supports the strategic goals of top management in the company.  Let's say I'm the CRM sales person, I've build a business case on the ROI/Payback of the CRM system.  Inherent in the business case is improved productivity of sales people.  That ensure you meet the financial hurdles companies inspect in spending money.  But what if the strategic priorities of the company are growing into new markets? What if it's growing market share?  What if it's improving quality and reducing waste?  How does your solution and business case contribute to the attainment of the strategic objectives?  Top management has too many demands on their use of funds.  Each demand has, on its own, and attractive business case.  But the projects and vendors that will be prioritized are those that can demonstrate an impact on the corporate strategic priorities.
Depending on which research you rely on 40% of forecast deals, 60-72% of pipeline deals and in no decision made.  I'm sure most of those deals had strong business cases (or the potential for a strong business case), but the customer ended cancelling the project.  They didn't cancel the project because they couldn't make a product selection either.  They cancelled the project because they couldn't align the priorities, agendas, interests of the buying group (5.4) in determining the problem they were solving, developing a project plan, developing agreement on the goals/objectives/implementation of the project to solve their problem/opportunity.  We differentiate ourselves, creating process value by helping the customer organize to solve their problem (making a buying selection on the way).  Faced with competing solution business cases that are roughly the same, the customer is going to select the partner who helped them in their problem/opportunity solving process.
Disrupt the customer's thinking about their current business operation.  Help them understand the costs/consequences of their current operations and create a compelling need to change!  First, customers will value the supplier that came to them with new ideas to improve, over the alternatives with similar business cases.  There are two opportunities to create real value here.  The first is you are initiating the need to change and driving the project from the first place.  Doing this creates value and differentiation over those with a similar business case.  Second, when you help the customer understand the costs of doing nothing–you have a foundation for building a richer more focused business case than your competitors who have not been involved in that.  They are forced to build a business case with only part of the information they need.
Customers are continuing to raise the bar on their expectations of us and the partners they choose to do business with.
A business case justifying your solution is mandatory–it's the first step, but ultimately, it becomes table stakes.
You have to look at value creation and justification differently and more broadly–connecting what you do to the corporate goals, creating value in the problem solving process, creating value and leadership in driving change.
Leave a Reply