The Sales Stack, Another View
by David Brock on June 6th, 2012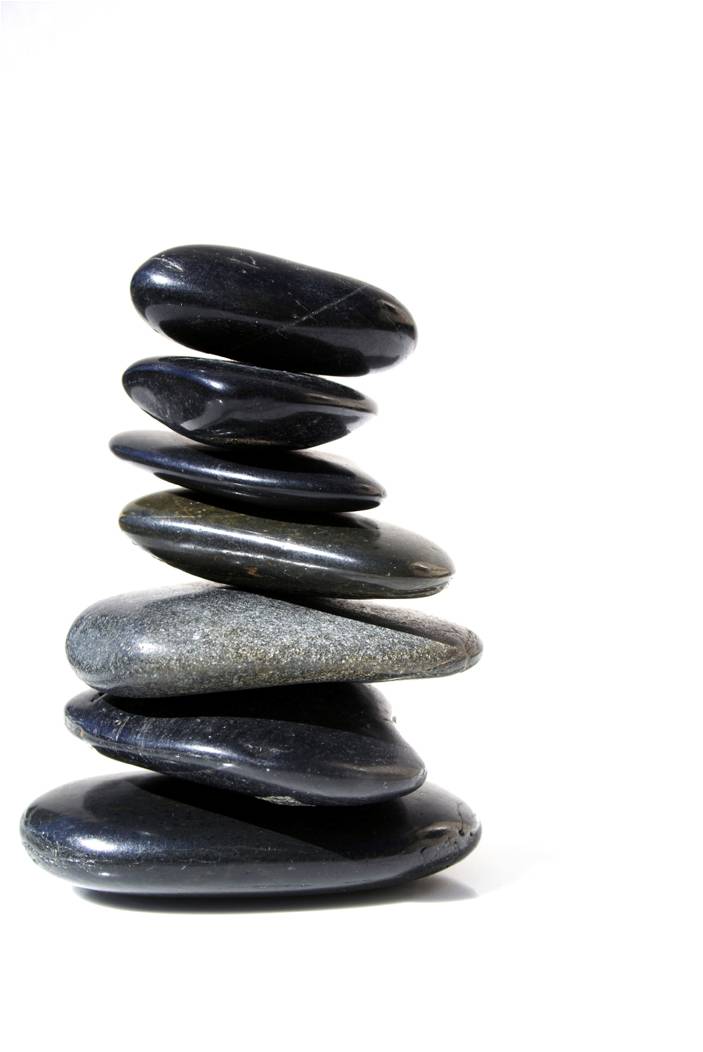 My friend, Jim Keenan, wrote an interesting post on "The Sales Stack."  It offers an interesting view and initiates a great conversation on critical elements of developing and implementing a customer focused "Go To Market Strategy."  (Never mind that Jim displays his geekiness by talking about a "Layered OSImodel," and me displaying mine by recognizing it.)
An enterprise "Go To Market Strategy," is a multilayered approach–each layer combining different elements of strategy and execution, complemented by systems, processes, tools, training, and people.  I think the "layering" concept Jim presents is a great model for all of us to think about.
Displaying a little more geekiness than I normally would, the layered OSI models actually are a nice way of understanding how things work as a "system."  Miss a layer, or any layer poorly developed or executing poorly and it adversely impacts the performance of the entire system–potentially making it inoperable.  The layered model also provides a framework for understanding the interrelationships between adjacent layers and how they work most effectively.
So let's look at what an "OSI model of sales" might look like (at least my view).  Just like all "OSI models" you will notice within each of these layers are "sub-layers."  All with degrees of interdependence–within the layer across layers.
There are 5 layers in my model, and I won't be presenting them in order, because in developing te model, we have to start on the outside, then define intermediate layers connecting the two outside layers:
Layer 1:  The base, foundational layer, has to be the customer.  As we (our companies) develop our Go To Market Strategies and our Sales Stacks, we have to start with the customer.  (Though most of the time, it's done in just the opposite manner, it's developed from the point of view of "how do we push our products?").  The most important thing to define is "What's our sweet spot?"  We need to very carefully segment and define our ideal customers.  Too often, we don't do a good job of this, wasting lots of time and resource by having sales people chase the wrong deals.
Once we define our sweet spot, then we have to define, How Do They Buy?  Why Do They Buy?  Who Buys?  What Is Their Buying Process?  The answers to these shape everything else in our approach to the market.  How they buy shapes our sales deployment model–Do we have a field sales model, inside sales, channel, retail, eCommerce, or some combination?  Why they buy shapes how we start defining and delivering value to them.  Who buys enables us to identify the critical personas and how we create value for each of them.  Their buying process helps us shape and define our selling process.
Layer 5:  The top layer is focused on our company.  More specifically, it focuses on our company's strategies, goals, and priorities.  Sales executes the company strategies with the customers.  So we have to make sure we are focused on and aligned with the company strategies, goals, and priorities.  Related to this, are a number of other things–our culture, our values, what we want to stand for, and how we want to be perceived by the customer will all influence the way we go to market and present ourselves.
Layer 4:  The sales and marketing strategies:  This is where the top sales and marketing executives tend to spend most of their time.  They have the responsibility for translating the company strategies, goals, and priorities into the "Go To Market Strategies," and the execution of those strategies.  Generally these executives need to slot the decisions they make into several categories:  The Leadership Model, The Sales/Marketing Strategy, The Business Management Processes/Programs, People, And Coaching (Some would say coaching is part of leadership and people, but I like to separate it since it is so critical to success and so poorly executed.  Each one of these has a number of sub components (We've identified over 40–if you want a listing/discussion of these, email me for a free white paper on these.) 
For example, in Strategies, one of the areas we would look at is the overall sales deployment model (direct, inside, channels, combo, etc), we would look at overall cost of selling models, and many other things.  In Business Management, we would look at things like the sales process, metrics, systems, tools, training, incentives.  In people we would look at things like roles/responsibiliies, "ideal candidate profiles," recruiting, hiring, onboarding, dealing with problem employees.  In leadership, we would look at talent management/develeopment, performance management, role of the leader, culture/values and other areas.  In coaching we would look at the leaders's roles in coaching and developing performance in areas like territory/account management, pipeline management, deal strategy, call planning and other areas.
Taken together they form both the overall sales strategy for the organization, but they set establish the goals, priorities, and plan for execution in the organization.  The performance management levers at this level tend to focus on overall organizational performance.  While concerned with tactical performance, the real focus is on the intermediate to longer term—making sure the organization is positioned and prepared to meet not only today's challenges and goals, but next year and the year after.  Managers in these roles may appear to be "schizoid."  At one moment, worried about what's happening this week, at another making investments that won't produce results for more than a year.
Layers 3 and 2 are primarily focused everything having to do with the tactical execution of the sales strategy.
Layer 3:  First line sales management.  This layer is, possibly, the most important layer in executing the sales and marketing strategies.  It focuses on the first line manager and all the tactical programs, processes, systems, and tools required to drive top performance in executing the plan.  The performance management levers focus on this month, this quarter, this year.  They focus on maximizing the performance individuals and the team.  All the plans and programs developed at Layer 4 are adapted for day to day execution.  The systems, tools, and training developed in Layer 4 facilitate the execution of the strategies on a day to day basis.
Layer 2:  The sales professional.  This is ultimately "where the rubber meets the road."  This is where the strategy is executed in front of the customer.  But in reality, this may not be the sales person (field or inside).  It could be a channel partner — and the sales people within those organizations.  If could be a web enabled buying experience, where sales are conducted "untouched by human hands."  At this layer, as with the others, there are specific roles/responsibilities, goals, performance expectations, systems, processes and tools optimized for that layer.
At this level, we want to maximize the time available to spend with customers.  We want to maximize the value of every interchange we have with the customer.  We want to be sure we are executing tactically at a level that enables us to achieve our business goals and objectives.  Tools and processes that improve our personal productivity are key.   A framework of personal goals and metrics to assure we are on target to acheiving our goals are critical.
 The Sales Stack
In reality the sales stack is a series of interrelated stacks.  The stack I've described provides an overall structure.  Within each layer, there are sales stacks–or sub layers.  What the sales stack is, really depends on your point of view–if you are a customer you have a buying stack (Layer 1), if you are the VP of sales, you are concerned with all the layers, but probably spend most of your time in Layers 4 and 5.  If you are a sales professional, your whole world is Layer 2 (and hopefully Layer 1).
I really like the concept Jim Keenan introduced.  I think it provides a great foundation for a "systems view" of selling, as well as displays the importantce of the interrelationships of the various layers.  In the future, I'll dive into each of these layers in dedicated posts.
Leave a Reply