Great Customer Service Doesn't Equal Great Customer Experience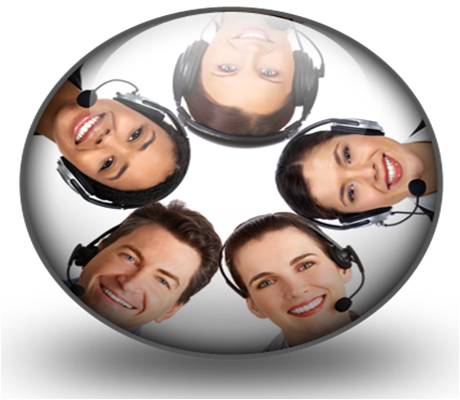 I have to admit writing this post out of frustration.  I've been, at the encouragement of the service provider, changing our mobile plans to save money.  I'm not changing vendor, just the plans.
At this point, I'm beginning to believe what it is costing me in time and frustration will far exceed the money I'm saving.
The funny thing is the customer service people I talk to on the phone are fantastic!  They are well trained, very efficient, very helpful.  They are truly a delight to deal with.  From a customer service point of view, I can't give them any higher compliments.
But I'm still pissed off.
The reason is, I never should have had to speak with them.  And the effort I went through, culminating in speaking with them was terrible.
So here's the story.
I'd been receiving emails from the vendor saying, "You can save a lot of money on your wireless/mobile services."  They kept directing me to a weblink to look at my current services and billing and what we could save on a new plan.  The amount of money was actually pretty significant, so I started trying to move all our lines/accounts to a consolidated new plan.  The problem is, we have a lot of special services on our mobile plans.  It's not just simple voice/text/data.  Because we work globally, we had a number of add-ons to the plan, international calling, international roaming, international data, and so forth.  Plus, because we've had some of these services for a very long time, several were "grandfathered."  I could see them clearly on our current plans, but I couldn't I didn't know how to transfer them to the new plans.  I couldn't see how I could add the equivalent services to the new plans.  There was an "international section" on the web site, I could see the services I wanted, but it wasn't clear how I could add them to the new plans.
So after spending a little time trying to figure it out, (it wasn't a huge amount of time, only about 30 minutes), I gave up.  It was hopeless trying to do it on the website.
I called customer service.  I expected that I would have to wait for some time (after all, this was right when the iPhone 6 was shipping), surprisingly, it was only a minute or so.  The agent was fantastic.  She immediately saw the issues and knew what I needed to do.  She also offered a few alternatives, that weren't visible on the web site, and we quickly made the changes in the plans.  We got all the services we needed, the international services, and were going to be able to save a lot of money.  It was a fantastic experience.
Since then, there were some adjustments and things I needed to do, I'd try the web or the channels the vendor was trying to steer me to, they weren't working, so I always ended up going back to customer service.  Each time, the service was truly outstanding.
So what's the point of this story?
It's clear this vendor has invested a lot in their customer service organization.  I can't sing it's praises enough.  Every time I call in, the service is excellent.
But that's the problem—"every time I call in….."  I don't want to call in!   If I'm calling in, it means everything else has failed!
What's worse is they've designed their engagement model to bias me to the web or other channels using customer service as a last resort.
So the problem is I've had a horrible customer experience, while getting great customer service.  I seldom get things done in the way both they and I prefer.  The time and hassle factor is huge.
They've done a great job with customer service, but don't seem to realize great customer experiences is not about great customer service.  Great customer experience has more to do with my effort and what I have to do to be a good customer.  And that should be effortless.  I shouldn't have to call into customer service, I shouldn't have to go through all this effort and hassle.  Every time I do, I wonder why and wonder, is there an alternative?  They've already lost revenue because I was trying to buy more and out of frustration stopped (not even a rounding error in their multi billion enterprise), but a few thousand people here and there mounts up.
Great customer service is important.  But perhaps more important is designing the customer experience so people don't need customer service and so their experience is effortless.
Postscript:  10/03/2014, The "comedy" of errors with this vendor continues.  I just received an email about my account, requiring a simple response–nothing earthshaking.  I clicked on the required link, getting the deadly "Error 404–Not Found……."  Oh well, another call to customer service, I know they will handle it, but it's such a waste of my time, and customer service's.