Don't Let Your Ego Get In The Way Of Your Effectiveness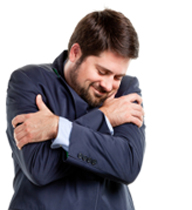 As sales people, we probably have strong egos.  It's part of what gives us the confidence to call/meet with people we've never met and tell them "I can help solve your problems."
Having a strong ego can be very helpful in the day to day ups and downs of selling.  Having too strong an ego can be devastating!
When it becomes all about us, we lose our ability to engage prospects and customers.  Too strong an ego puts us and our interests at the center of selling.  The customer becomes peripheral.  Understanding what they want to achieve, engaging them in impactful ways, developing the trust and confidence they need to have in us is impossible.
Too strong an ego blinds us.  We stop listening, we don't pick up signals, we focus on ourselves and our self interests.  We become interesting only to ourselves and irrelevant to the customer.
Of course, we never realize that because we are blinded by our own personalities.  We don't realize we aren't connecting and engaging because we focus on ourselves, our goals, out attainment.
When things go wrong, we tend to blame others, create excuses, because failures could never be our own faults.
All of us have egos.  An ego is critical to our success, but only if we keep it in check.