Your Coaching Discussions Always Have A Context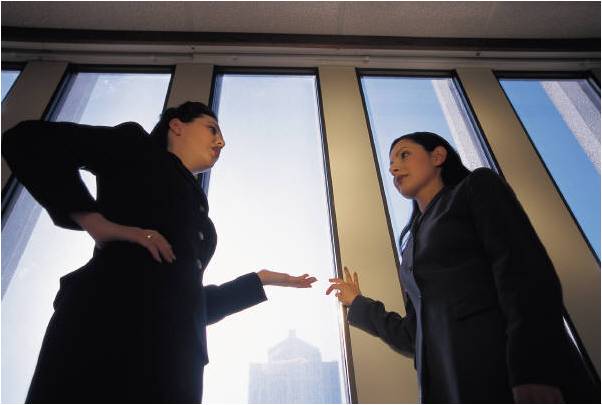 A few days ago, I had a great discussion with a reader who had just finished reading the Sales Manager Survival Guide.  He's a senior sales executive who wanted to immediately start applying some of the lessons in coaching the managers reporting to him and to improve their abilities in coaching their people.
He had started with the development of a template of questions that he wanted to ask people.  It was a great template, he was artfully applying the non-directive questions I cover in Chapter 12 (How Do You Coach).
As we discussed the questions, we talked about the context that underlies each coaching discussion.  We always have a context on which our coaching is based and a history that links past discussions with the current one and future discussions.
In the case of the template he was developing, it provided a starting point for the conversation, but he realized he couldn't start at the same point each week.  Each week the conversation would pick up and build on what had been discussed in previous sessions.
Without this continuity, you don't have the maximum impact in coaching and developing your people.
Let's look at what this means and how you leverage this in maximizing the impact of each coaching discussion.
At the foundation, coaching is about certain behaviors you have observed.  It may be a sales call you listened to.  It may be how to better qualify deals and opportunities.  It may be how to increase the results and relevance of first customer conversations.
Every time you have a conversation in which you are coaching your people, it must always be grounded in something specific that you have observed.  In the discussion, you may be reinforcing things they are doing well, so they continue to build on those strengths, or you are helping the sales person discover how they might improve on what they are doing.
As we look to building people's capabilities, we must focus on one or two key areas at a time, we can't be jumping to different things in each discussion.  People simply get confused and shut down.    Consequently, each discussion is linked by the area you and the sales person are trying to improve.  For example, if you are trying to improve a person's ability to qualify, in your discussions about prospecting or as you coach early stage deals, you will want to focus on qualifying.
As managers, we need to keep reinforcing the things we are helping the sales person improve until they have mastered it.
This provides a consistent context for each of us to learn and develop.  Each of us has the past discussions to leverage, and each new discussion builds on those past discussions.
When we coach our people, we are always agreeing on action plans and next steps to apply what has been agreed upon.  Follow-up is critical in this reinforcement process.  Questions like, "How did it work?  Where did you have difficulties?  How might you improve even further?"  This follow up provides continuity, building on what we and the sales person are trying to achieve.
We get the greatest power out of our coaching when we have a context on which to build and reinforce what we are trying to achieve.  We build on past conversations, we link those discussions and the things that have happened in the interim into the discussions we have today.  Our future discussions build on those discussions we have this week.
Effective coaching is seldom a single conversation, but rather a series of conversations that build on what we have discussed in the past.
But you already know this–it's like the conversations we have with our customers.  Each conversation helps move them through the buying process, helping them learn and take action.
If we build on the skills we have developed in working with our customers, applying them in a similar way to developing our people, we maximize the impact of our coaching and accelerate the ability of people to achieve our shared goals.