Tools Don't Change People
by David Brock on June 26th, 2013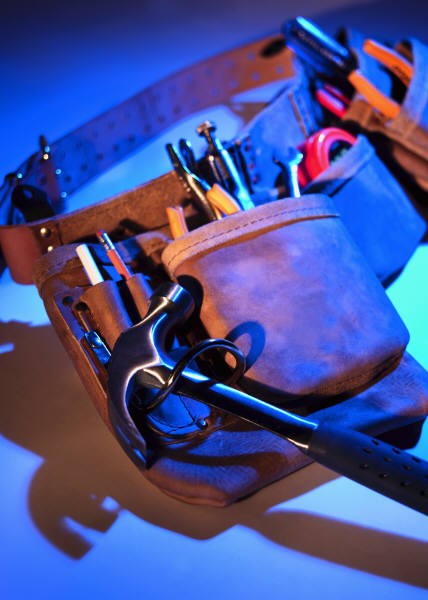 My friend Bob Thompson made this comment on Customerthink.  It's important, tools don't change people, they may improve our efficiency, they may help improve our impact, they amplify our capabilities, they extend our reach, but they don't change people.
If we are doing the wrong thing, tools enable us to make mistakes at the speed of light, impacting thousands of people.  Anyone who has been around IT and technology for any time knows the tried and true phrase, Garbage In, Garbage Out.
But too often we get it wrong, "CRM [Substitute your favorite Sales/Marketing X.0 tool] makes us better sales people!"  This is dead wrong, it helps us execute great sales processes more efficiently, so we have the potential of producing much greater results.  Tools can help us do things, we have never been able to do before–in some cases, things we never imagined possible.  But to exploit them, we have to first focus on the fundamentals.  We have to focus on identifying the right things to do and how do to them right.
Sales, marketing, organizational effectiveness all start with the fundamentals, basic principles.  What problems are we the best in the world at solving?  Who has those problems?  What do they value?  How do we engage them most effectively?  What processes enable us to engage them most effectively?  What processes enable us to work most effectively?  What skills/competencies/capabilities do we need to engage them, create value, and help them buy?  How do we develop a performance oriented organizational climate?  What do we expect of and how do we measure performance?  What do we stand for?  How do we want our customers, employees, suppliers, shareholders, and community to view us?  How do we make sure our people understand and execute with passion?
We cannot get value from tools, without these fundamentals in place.
But too often we forget this, we take short cuts.  We don't spend the time on the fundamentals, but invest millions in new tools.  Or we mistakenly think, it's about the tools.  Then we have discussions about "compliance,"  our discussions focus on the tools themselves and not what they enable us to do.  The tools become a distraction.  Rather than amplifying our capabilities they slow us down.
We can't perform at the highest levels possible–individually or organizationally–without leveraging the best tools possible.  But we have to start with basic principles to maximize their impact.
Leave a Reply