Start/Stop/Pivot/Restart Sales Strategies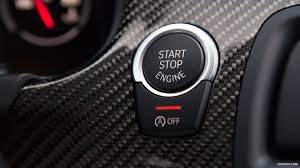 Sales, as with most things, is something that demands regularity in execution.  By that, I mean, there are many things a sales person or manager has to do to perform.
Some of the obvious:  Prospecting, working deals, planning calls, developing proposals, developing territory/account plans, pipeline management/forecasting, time management, learning/training, one on one's  with managers (hopefully for coaching), and yes, even administrivia.
All of these are components of the "whole job."  We have to do all these things, all the time.  If we skip one, for example, prospecting, it eventually impacts all  other areas.  Skipping prospecting means eventually our pipelines run dry and we don't have deals……
Great performers, carefully balance their time, focus, activity across each element, because they understand all are interconnected and impact their performance.
Unfortunately, too often, managers and sales people don't recognize this.  Priorities and work activity are shifted to focus on the latest "crisis du jour."  Managers are worried about pipelines, so the focus is on prospecting.  Sales people are directed to spend all their time prospecting, spending too little on the other areas.  Or we need to hit quarter end numbers, so the entire focus of the whole organization is on closing deals or bringing deals from future quarters into the current quarter.  Or we have a new product launch and all efforts are diverted to launching that product.
Recently, I worked with a sales organization.  They were having pipeline and deal problems, but suddenly, management had a different initiative and priority.  It was important, but the problem was it totally consumed all the time of the sales people for several months.  In the mean time, already anemic pipelines became even more anemic.  Deals that were struggling were either lost or threatened, due to lack of attention.

As one might expect, the discovery of these challenges led to another "crisis," this time with another focus on filling the pipeline.  And this will lead to another and another.
I see this in too many organizations–Start, Stop, Pivot, Restart, Stop, Pivot, Restart, Stop, Pivot……
In organizations that have long/complex buying/selling cycles, these actions are devastating.  Working out of them, stabilizing performance can take years.    And in our rush to results, the reaction is simply doing more of Start/Stop/Pivot/Restart…….

It's impossible to drive consistent performance with this approach to managing time.
Selling, like anything, requires us to do the whole job–all the time.  We can't pick and choose the parts that are our favorites.  We can't do just the easy/fun stuff.  We can't constantly shift our priorities and focus.
If we started doing the whole job, all the time, there would be less need for Start/Stop/Pivot/Restart.