Show Your Customers That You Care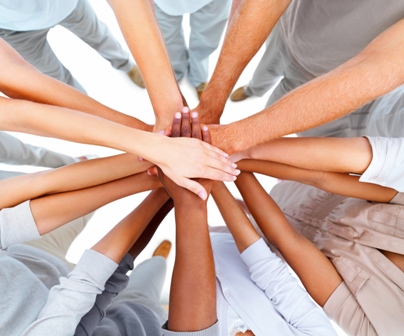 Everything we read about customers and their attitudes about sales people is pretty negative.  Customers do everything they can to avoid sales people until the very last moment.  To most customer, 600 sales people trapped in a downed plane on the ocean floor is simply a good start.
When one looks at the orientation and focus of most sales and marketing programs, it's no wonder customers feel that way.  From the very initiation of a relationship, it's all about the sales person, their company, their products.
Think about it, from our very first interactions we aren't demonstrating that we care, that we are putting the customer first:
We spam them with irrelevant unpersonalized emails, usually in the name of nurturing, but because we haven't taken the time to know them, we send them everything, leaving the burden to them to sort things out.
In our prospecting calls, we are unprepared, we don't know who they are or anything about their company.  We expect the customer to take their time to tell us what we should have learned in basic research.
Our discovery is limited to learning what we need to know to present or demo our solutions, not learning what they are trying to achieve and why it's important to them.
We are unprepared in our meetings, choosing to shoot from the lip rather than designing a meeting that creates value for the customer.
Alternatively, our preparation focuses on what we want to achieve to move the deal forward in the process, not what the customer needs to achieve to move their buying group forward.
We don't take the time to understand our customers and their businesses.  We don't know their strategies, the industry drivers, their challenges in achieving their own goals.
We don't understand our customers as people–the drivers for success in their role and their personal drivers for success.
We don't articulate the specific value and results they should anticipate from our solution, and how it helps them achieve their goals.
We don't connect the dots between the results our solution provides and the strategic priorities of their company, so we can't help them present the value of change to their management.
We don't recognize how buyers struggle to buy (actually to solve problems, with buying being one activity along the way.).  We don't help them learn how to buy.
We rush to close, choosing to discount just to get the order, because we didn't do 6, 8, 9.  So we move from value (if we were ever there in the first place), to cost.
We are insensitive to the change and change management issues the customer faces in their buying/problem solving process, focused only on closing.
When we win, we fail to assure the customer is getting the value they expected in their implementation of the solution.
Our account management strategies focus on maintenance and retention, rather than continually co-innovating and improving with our customer.
We are unable to put ourselves in the customers shoes and see things through their eyes.  We fail to demonstrate true empathy for them.
We fail to meet our commitments to the customer–even on simple things like showing up on time and being prepared.
I'm sure I can go on, but you get the point.  We care about what we care about, but don't demonstrate, in every interaction, how we care about the customer.
Success in sales is really about caring about your customer.  This isn't some soft, warm, fuzzy, "do-good" mentality.  This is about helping our customers achieve their goals and dreams.  It's about ruthless focus on their success, knowing that we can't be successful without them first being successful.
Caring isn't that difficult or time consuming.  It starts with creating meaningful value in every interaction.  The rest is easy.
Do you care about your customer?
As a side note to managers, remember your people are your customers.  Do you care about them?