Sales Information Is Not Sales Intelligence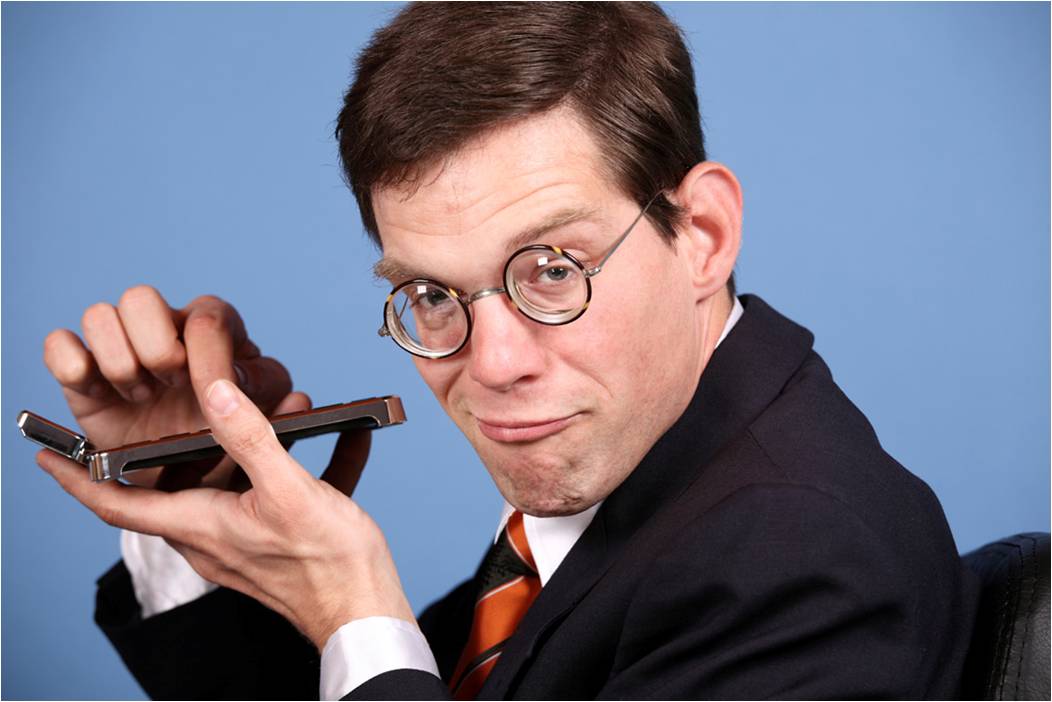 I'm a tremendous fan of many of the Sales 2.0 tools.  I think any high performing sales person must exploit these tools to the fullest.  They enable people to magnify their effectiveness greatly, as well as improving their efficiency.
At the same time, I really worry about these tools, they beccome crutches and faciliators of stupid behaviors, enabling people to make tragic mistakes at the speed of light.  It's not the tools I worry about, it's how sales people utilize them.  Too often, I'm seeing people apply them blindly–with terrible results.
Some true–but almost unbelievable stories:
Just because It's On The Internet Doesn't Mean It's Accurate:  (This one may seem unbelievable, but it's true)  A sales team asked me to review a key account strategy.  They asked me to be involved because I had extensive experience with the account.  As they begain the review, they went over the organizational structure, identifying key people they were going to develop relationships with—clearly they wanted me to introduce them to a few of the top people.  I saw a name at the top of the chart–I asked them, where they had gottent the name.  They mentioned a one of the leading tools on the market.  It's pretty good, I actually use it for a lot of my research.  They said they had done their "research" and had identified the key execs.  They showed me the page on the web, profiling these executives.
I sighed, "Well, he certainly did have that role, I knew him well, he was a good guy.  I attended his funeral 12 years ago.  He was way too young when he passed away."
The problem with many of these tools that collect names is they simply scrape documents on the Internet.  This gentleman's name naturally appeared in many ole press releases, annual reports, proxy statements, so his name was added to the profile of the account.  These tools have a terrible problem with keeping accurate profiles.  There are so many changes, so much movement, that accuracy is difficult.  Many of these tools are useful starting points.  They help identify key people and profiles.  But in using them, it's important to check to see the information is still valid–a call to the company can easily verify this.
If The Information Is There, Wouldn't Be A Novel Idea To Use It:  Recently a new connection at LinkedIn sent me a very nice note through LinkedIn.  It thanked me for connecting and offered me assistance in a number of areas I might be interested in.  It suggested he could make a few introductions, it also suggested he could provide a few services—helping me with developing my sales process, my sales strategies, etc.  I thought the note was interesting, clearly this individual had not looked at the information in my LinkedIn profile. Several of the people he wanted to introduce me to and link ne with were people I was already connected to.  With one, there was a series of great discussions between us on LinkedIn.  Also, in reviewing my profile, looking at my blog posts (which are linked), one could easily see that I tend to have a point of view about selling processes and sales strategies, so I might not be a good prospect for selling me services on those areas.  Clearly, the guy had not read my profile or followed a couple of links.  Clearly the "welcome" letter was a form letter he sent blindly to all his new connections.  He was trying to be "social," but wasn't using the information for anything other than expanding his Spam, I mean mailing list.
There is so much information available in LinkedIn, Facebook, many other tools.  Googling someone's name and reading the information can give tremendous insight—but you have to read and analyze it.  You can't use it blindly.
Try Reading The Information And Responding In A Relevant Manner:  Another LinkedIn attacke.  This morning I get a response to a discussion I have started in LinkedIn.  The discussion referred to my past blog post on Selling At An Inflection Point.  I get a request from a sales person, putting his "best foot forward,"  wanting to apply for the job and giving me his relevant experience.  "Huuugggh?  Did you read it?  It had nothing to do with a job position!  Is this your example of how well you are using information on the web?  Are you even relevant? Take five giant steps backwards and be ashamed to call yourself a consultative sales person."
So You Took The Trouble To Get The Information, What Does It Mean:  A friend of mine is CEO of a mid sized organization (a few $100M).  Recently, some changes they were making appeared in a number of publications along with interviews with her about those changes.  In a meeting, she pulled out a box and showed me 10 letters.  She said, "Dave, you should see this…."  Nine of the letters went something like this, "I see the changes you are making and wanted to arrange a meeting to sell you something."  (I'm shortening it).  She went on to say that she had received over 100 letters/emails like that. 
 Then she showed me the 10th one.  It was a thoughtful note from a sales person.  It went something like this, "I enjoyed reading about the changes your organization is going through.  In researching your markets and company, it occurred to me there might be some challenges in these areas……."  It went on to describe three key issues very concisely, suggesting how they might be addressed.  It also described in one paragraph the person's experience in helping others with the issues.  The email was a about a page printed out.  Her response to me was–this is the only person that went beyond the information in the press and tried to give us some insight about them.  He wouldn't have known that we have already anticipated them and are taking the same steps he recommended to avoid them.  But he showed real insight into the things we are facing with the company—we're meeting him next week to see if he can help us in other areas.
Too often, sales people use information they've seen on the web or in other announcements as a prompt to "pitch,"  not thinking about it, analyzing it, and providing deeper insight.  This one person had done this.  He demonstrated great depth in understanding the issues, my friend's company, and their markets.  Analyzing the information, not just reacting to it set him apart and secured the meeting.
The web, many of the Sales 2.o tools provide us great capabilities.  They simplify our jobs, they give us easy access to information.  But just having the information isn't sufficient.  As sales professionals, we have to convert it into insight and intelligence.  We have to understand what it means, we have do think about the implications.  The data is just the starting point.  It's up to each of us about whether we use it intelligently or whether it demonstrates our stupidity.