Performance Management Friday — Quota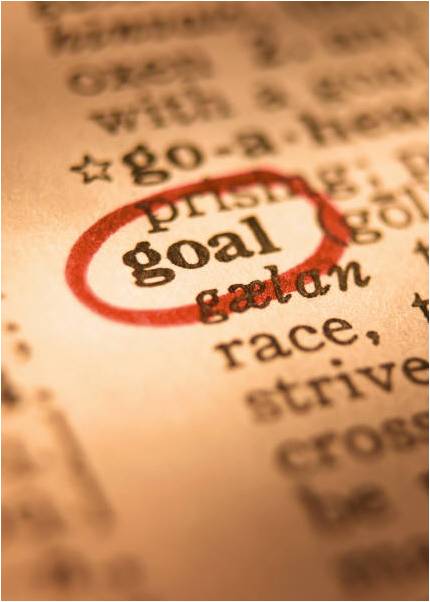 I've been writing this series of posts on metrics, and how sales people and managers leverage metrics to help maximize our performance for a number of months.  I've never written about Quota measurements–the "grand-daddy" of all sales measurements.  Part of the reason is that it's something that's pretty well understood (or so I thought), the other is that it's a trailing or historic metric.  It's difficult to use on a day to day or week to week basis to monitor and improve our performance.
I thought I'd write about Quota for a couple reasons.  As we approach the Fiscal Year End for many businesses, people are consumed with getting those last minute sales (some customer are consumed with spending money they might have left over–kind of serendipidous.)  Also, there's an important aspect about Quota too many sales people overlook.
Quota is usually measured in Revenue or Orders.  Often, we may have multiple quotas, they may include certain product line quotas, customer or account, or some other measure.  Historic measures tell us what we have done, how we have performed, but they aren't helpful on a day to day basis.  By the time we find out that we are under performing, it's difficult to do anything about fixing it.  For example, if we are really off in our quarterly Quota performance, it may take us more than a Quarter to fix it.  That's why we want to look at leading measures that are tightly linked to historic or trailing measures.  For example, we know the number, quality, and flow of deals in our pipelines is closely tied to Quota performance, so that's why we spend a lot of time on funnel/pipeline metrics.  If we don't have enough deals, we aren't going to make our Quota—so we prospect for new deals.
But salespeople lose track of something important about Quota.  Quota is about jobs!
"Well duuuhhh Dave, tell me something I don't know."
Yes, we all know our jobs are at risk.  Fail to make Quota for a long enough period of time, and you find yourself looking for a new job.  But there's something equally important, that sales people don't think about (not unusual, because we usually think about ourselves).
Quota attainment is about the people in our company–ultimately the people in the entire supply chain, and their ability to keep their jobs.  We don't bring in the orders, factories get shut down.  Engineers and product people are laid off, marketing budgets are cut, the list goes on. 
Too often, as sales people, we live in our own worlds.  We forget that if we fail to achieve our objectives, that has a ripple effect through the rest of the organization.  If we aren't generating revenue, managers have to reduce spending to a level that is supported by the revenue that's being produced.
In a large organization, sales people can "hide."  There can be the mentality, "My quota is just a small part of the overall quota or the sales goal of the company.  It can be made up by other sales people in the organization."  There's some truth to that, but you get enough sales people doing that, there's a significant shortfall.
In smaller organizations there's no hiding.  Don't make your quota, you start seeing empty cubicles around you. 
The funny thing, is often sales people can survive bad performance longer than the other people in the company can survive sales people's bad performance.  So often, other people go before a bad sales person goes.
The global economy is struggling.  There are some bright spots, but there are lots of troubled spots.  We get upset with our elected leaders and other prominent people for not providing the leadership to help the economy recover.
Yet sales people are in a unique position–we can contribute to the recovery.  We can contribute to keeping and creating jobs, albeit in a small way.
There is no magic, if customers aren't buying they aren't buying.  But perhaps we can go that extra step to help create reasons to buy.  We can show them something they haven't thought of before.  We can show them new opportunities or ways they can improve their business—helping them grow and improve their revenue (you can see where I am going).
Sometimes we do everything we possibly can, but we just can't create the sales.  I get that.  I look at top sales professionals–they are constantly stretching doing everything they can, making no excuses.  They know they are working not only for their own job, but to grow the company.
But then there are the rest.  They complain about the thing the company is doing to them, they whine about what they don't have, they are busy, they are "trying," but they aren't producing results.  It's never their fault, but it's the stupid customer, the bad products, or something else.  They worry about themselves, and are blind to their impact on other people's jobs.  They work for themselves–not realizing they are working for other in the company.
Over the Holidays and New Year, we have a chance to regroup and think about what we need to do in 2012.  Perhaps if each sales person started thinking about their own "economic recovery program," collectively we might have an impact on the recovery.
For those readers celebrating the Holidays, Best Wishes To You And Your Families!