Never Give Up!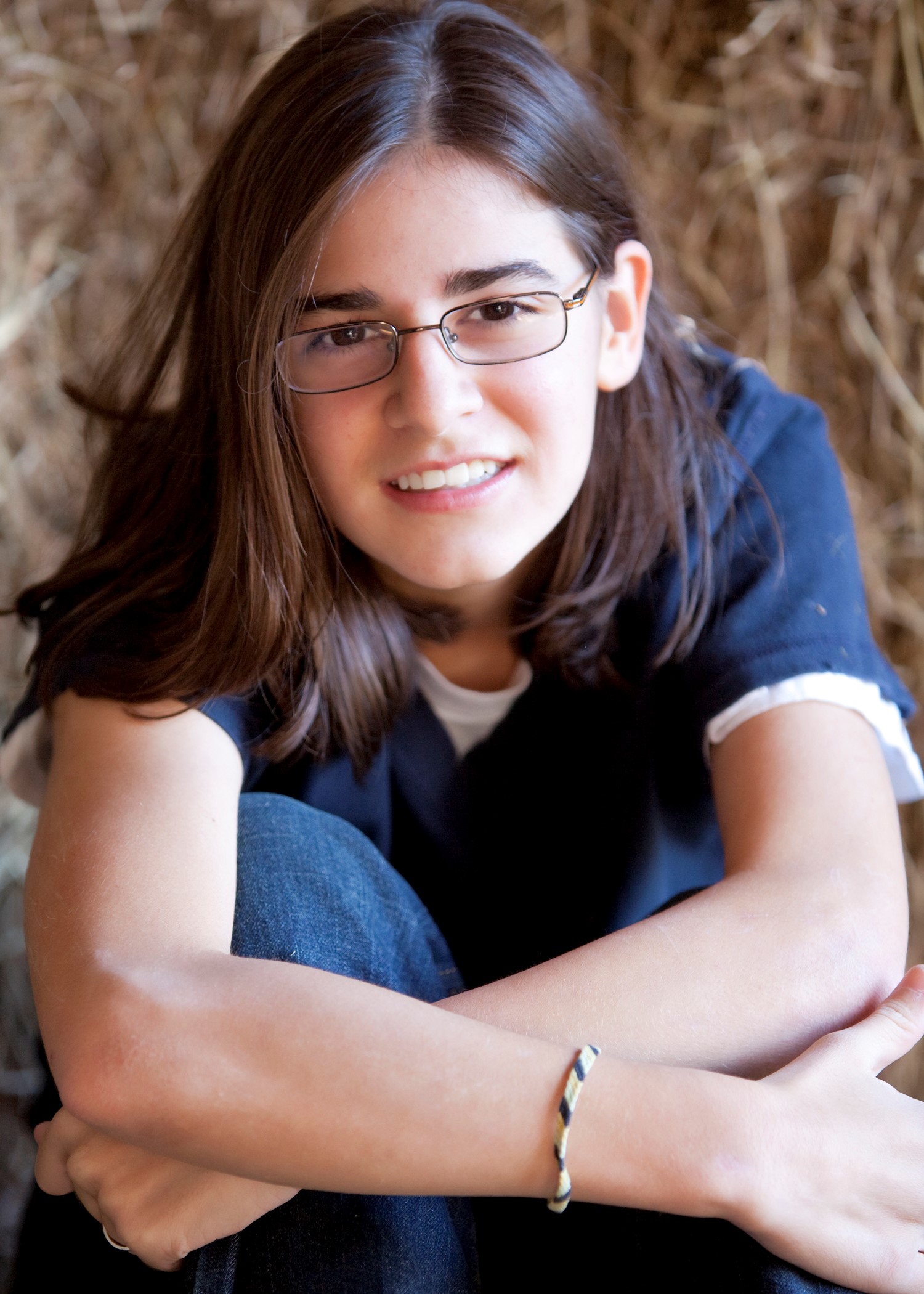 Yesterday, I got a one liner email from a friend and colleague.  It simply said, "David — I am a proud papa…Take a look at Maddy's interview!  Hope all is well, Jeff"
Maddy Stanley is Jeff and Karen's daughter.  I think I first met her when she was about 5 years old.  It's been a number of years since I've seen her, she's now 19, graduating from High School and about to go to college.  Maddy was born with a neurological disability call Schizencephaly.  It's very rare, but similar to Cerebral Palsy.
She's overcome a huge amount, and is totally committed to "Never Giving Up!"
Her story is an inspiration to all of us, particularly when we think we are having it rough–struggling to make quota, getting customers to see us, or whatever.
But look at Maddy!
The link Jeff shared with me was an interview by, Lindsey Turner, CEO of Special Needs Certified.  It's a great article, be sure to read it.
But I wanted to share more, below is a video of an discussion between Lindsey and Maddy.  It's stunning and inspiring!

I was inspired to learn more, so I asked Jeff for Maddy's "Never Give Up" paper.  She wrote it as a 9th grader, 3 years ago.  I hope Maddy won't be embarrassed, but it was stunning, I'm sharing it below:
Never Give Up

First of all I'm not looking for any sympathy what so ever, this is what I want people to understand about me. I was born with a neurological disability that affects the left side of my body. It is called schizencephaly.   Most people have never heard of it because it's a very rare disorder. However there's a similar disorder called Cerebral Palsy. I just say that I have that because it's more common. When I was one year old I had a brain scan. My doctor told my mom and dad that I would not be able to walk or talk at all. Just imagine if you got the news that your child would never walk or talk? It was devastating to my parents.

The odds really were stacked up against me and it was going to be a hard, long, tough battle to fight. But, look at me now! After years and years of physical, speech and occupational therapy, I am talking, walking, and using my left side of my body the best I can. I always used to (and still say) to myself, don't give up because you are halfway through this battle. In addition to being self-motivated, I have many supporters like my family and my friends. They all make me want to be the best that I possibly can!

Everybody learns how to walk at an early age. For some it came so naturally, but for those few like me it didn't. My disability made everyday things much harder than they should be. Going from the doctor saying that I couldn't walk, to learning to walk, was a great accomplishment at two years old. I didn't walk the way all the other kids walked, but I was fine with that. I was just thankful that I could!

Because I didn't give up, I swim with the Georgia Blaze Paralympics swim team, and I danced in my high schools' talent show. The Paralympics swim team is a big deal. If I continue to work hard and not give up, I could go to the Paralympics! I have to go to swim practice and work really hard at it. It is the same with dancing in my high school talent show. I had to work hard. I'm a hip-hop dancer and I wanted to try out for the talent show. My parents said I would not make it. I worked hard and did not give up at all. I made the talent show and I realized that having a positive attitude and not giving up would open many doors!

Talking also did not come to me very easily at all, so my parents taught me sign language at an early age. When I was still hungry I was able to do the sign for more and thank you. Then I started to take speech therapy which was helpful. Even though it's still a little hard to talk, I am doing the best that I can. I'm just thankful for the time and effort that my parents and my therapists put into helping me with my talking. My parents say to me "you talk too much" or "stop talking." My friends even joke around saying "you are going to talk our ears off." I knew it would not be easy to pronounce some of the words and sounds but just look at how much I have accomplished! I'm not giving up anytime soon.   I will continue to do the best that I can.

There are many things I had to over come and I always will say "never give up". People may doubt you, but if you doubt yourself, you will most likely give up. My whole life I've been working hard to overcome my challenges. I proved my doctor wrong. I am not only walking and talking but I am swimming, dancing and I won't shut up!   Keep pushing on – it's worth it – trust me. If I could do all those things you could too! I'm not giving up anytime soon because I am willing to push myself the extra mile to get where I need to go.   Wherever that is, I will be successful and proud of all my hard work.
Maddy's an inspirational young lady.  It's clear why Jeff and Karen are so proud!
Imagine if more of us had her courage, drive, and spirit!
For a free peek at Sales Manager Survival Guide, click the picture or link.  You'll get the Table of Contents, Foreword, and 2 free Chapters.  Free Sample