Have A Canned Meeting!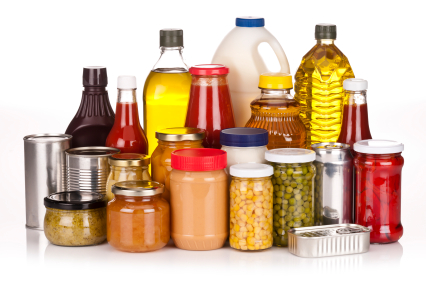 Today, I got a note from Paul Castain.  Paul hosts one of the best LinkedIn groups and is the author of the Sales Playboook Blog.  Paul usually has an interesting perspective and great ideas.  But this time, I thought he had gone off the deep end.  He was advocating having a "Canned Sales Meeting."
My initial reaction was pretty strong, I understand having a reasonably standard agenda of topics for a meeting, but doesn't having it totally canned defeat the goal?  Then I read the post.  I hve to jump on Paul's bandwagon, endorsing what he is trying to achieve (and congratulating him for the fantastic idea).
Paul's notion of a "canned sales meeting" is that over the next several weeks, everyone in the meeting should bring a canned good or non perishable item to the meeting.  These could be donated to a food bank.
It's an important idea and so simple!  But if each of us did this, not only for our sales meetings, but extend it to meetings with customers—make it optional, but let your customers know, before the meeting, that you are trying to make a difference in the lives of peoples and communities less fortunate.  There are lots of people looking for jobs, lots of people struggling to make ends meet.  We are so much more fortunate and have a chance to make a difference in other's lives.
So try it!  Spread the word in your company–for your next few sales meetings (why limit it to sales meeting), ask each participant to bring a canned good or non perishable food item.  Take them to your favorite food bank.  Try it with your customers, send them a note a day or two before the meeting, ask them to help out!
Paul, thanks so much for the great idea!