2018 Sales Management Critical Issues, Part 1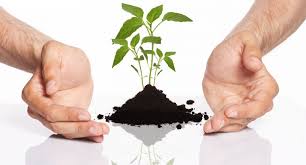 I'll be doing a short series of posts on critical issues facing sales managers in 2018.  Before going further, for those of you who have followed me for some time, these issues are no different than critical issues of prior years.  But I'm seeing many of them achieving critical mass in terms of awareness and commitment to fix.
Many might say, the critical issue is the same as it ha always been, making our numbers.  Actually, making our numbers is the outcome of addressing the critical issues that drive our ability to achieve the numbers.
The first critical issue I'll be addressing is Talent Management.
There's the old IT maxim:  Garbage In, Garbage Out.
We can never hope to achieve our goals, if we don't have the right talent in place to execute our strategies and deliver the desired goals.  Yet too often, I see sales executives and front line managers not prioritizing talent as a top issue.
Talent Management has a number of dimensions:
 We have to develop rich competency models for each role in the organization.  Those models have to be based on the behaviors, attitudes, mindset, skills, capabilities, experience, competencies required for A level performance in each role.
We have to assess each person in these roles against these competency models.  We have to develop a plan to get each person to match the A level of performance within a reasonable time, or move them to roles where they can achieve A levels of performance.
As we recruit people into the organization, we have to match them against these profiles, never succumbing to the "best available," but making sure we have the right person, who after reasonable onboarding can achieve A levels of performance.
We have to continue to train and develop these people, providing tools to help them continuously improve in their capabilities, knowing without this, our A players will become B and C players over time.
Doing this requires work, it requires deep understanding of what top performance looks like in each role of the organization.
But too few take the time to do this work.  They settle on generic attributes for sales people.  They don't take the time to understand what it takes to be successful with our customers and our products/solutions, within our own company.  They don't recognize that an A player in another organization, could be a C player in our organization.
They don't take the time to assess people against the competencies, settling for what they have, rather than developing what they need to drive performance.  They hire the best candidate available, instead of finding the right candidate.
It's no wonder performance data in sales (e.g. reps meeting quota) is so horrible.  If we don't have the right talent, we will never be able to achieve the outcomes we need.
People are the "raw ingredient" to success and sustained performance.  It's critical, at all levels of management, to be focused on getting the right talent in the right roles, coaching and developing them so they continue to be A players.
For the remaining few key sales management issues I will explore, Talent Management, is the foundation.  It's the basis upon which we build everything else.
What are you doing to make Talent Management a top issue within your management/leadership team and for your organization?