CRM And Oysters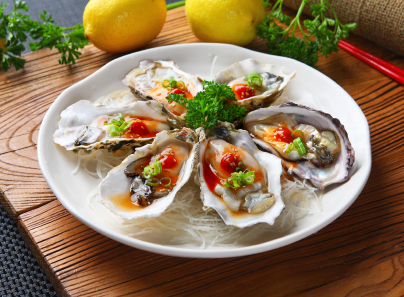 I'm at Gerhard Gschwandtner's and Selling Power's Sales 2.0 Conference in San Francisco.  If you haven't been to one of Gerhard's conferences, you are missing a real opportunity to learn.  Not only are Gerhard's observations about selling provocative and insightful, but he puts together an agenda of fascinating discussions about sales and leveraging technology.
As I listened to all the presenters and discussions yesterday, it struck me that CRM is becoming a lot like oysters.  That probably takes a little explanation.
Years ago, I started eating oysters on the half shell.  I consumed trays full of them.  Like probably 90% of people who eat oysters, the reason I started were all the myths about what oysters do for your sex life… (Yeah, this is an R rated post).  The mythology was that oysters were an aphrodisiac of sorts and did wonderful things for your sex life.  As a young man…. well you know how the story goes.
I'm not sure oysters did anything for my sex life, it was actually already pretty good.  But I discovered I loved oysters–but for an odd reason, they held the sauce together.  See, when you eat oysters, there are these wonderful sauces you dip the oysters in.  Usually, it's a hot sauce with fresh horseradish, sometimes a wonderful vinegar mixture.  I learned that I loved the flavors of the sauces, more than the oysters.  The only value to the oyster was that it held the sauce together, so you could taste the wonderful sauces.  (I guess the G version of this blog would be Doritos and Salsa or Hummus).
It seems to me that CRM has become a lot like oysters.  At one time there was a lot of excitement about CRM, but really there's not a lot exciting about CRM.  More and more it seems that CRM is really there to "hold the sauce together."  By that, I mean most of the value of most CRM systems is they serve host to an array of rich applications that provide real power and productivity to sales people.  They are rich analytic applications, account planning and management, incentive management, presentation and conferencing, coaching, value proposition development, social integration, marketing automation, and the list can go on.  This is where the real innovation and value is being created in providing rich capability to improve sales and marketing's abilities to reach customers effectively and efficiently.
It seems there is little exciting happening with CRM itself, but it's primary value is that it is a platform that hosts the derivative applications that provide the real value.  If you will, the "sauce on the oyster."
Back this up with some data from Gerhard.  Sales organizations are spending anywhere from "$3,750-10,000 per year per sales person" on software/cloud based tools.  It doesn't take a rocket scientist to multiply the monthly cost of your favorite CRM platform by 12 (even at list price) to see the majority of the spending is not on the tools, but on the applications that surround these tools.
It makes one wonder a little.  Yes, there's huge value and a lot of excitement in these tools.  At the same time, the costs to the organizations using them are much higher than they should be–integrating the tools from all these disparate suppliers, dealing with different support teams, differing approaches —- "I can do things this way with this system, but this way with that system,,,,,,,"  Seems a lot for sales people to learn and use all of these effectively.  Seems like a lot of embedded support cost and headache.  Seems like there could be better ways.
I watch all the CRM supplier with great interest.  I think there is so much they can do–just to improve there systems.  Too often, selection seems to be based on the lesser of evils or the richness of other applications that can be layered on top.  I think the CRM suppliers can do a lot more, but there really isn't much exciting going on with them.  All the real power and excitement is around them.
As I wrap up my ramblings, I'm sure many of you are wondering, "What will CRM do for my sex life?"  With the possible exception of Mark Benihoff, I think I'm pretty certain of the answer–it and all the surrounding technologies do absolutely nothing for it!  But that's a whole series of other stories best kept private.
For a free peek at Sales Manager Survival Guide, click the picture or link.  You'll get the Table of Contents, Foreword, and 2 free Chapters.  Free Sample