Creating Crap At The Speed Of Light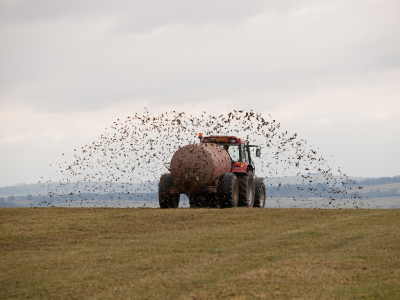 Before starting, I have to admit I'm a bit of a geek.  I love technology, I love leveraging the latest tools to help increase my productivity, impact, and effectiveness.  I was one of the "first kids on the block" using a PC (must have been IBM Serial Number 005) to help increase my productivity.  I started using rudimentary contact management systems in about 1989.  Recently I was surprised to learn that I was a relatively early adopter of  LinkedIn, being the 67,084 member.  I look at and adopt new technologies very quickly.  Part of it is my fascination with all things geeky, but a large part is finding ways to leverage my time and impact greatly.
I can't imagine being a high performing sales or business professional without leveraging technology.  There are many powerful solutions being positioned under some sort of 2.0 label–Sales 2.o, Enterprise 2.0, Web2.0, etc.  They provide very powerful solutions to help us discover new things, extend our impact, and increase our productivity.
At the same time, these solutions enable us to produce "Crap" at the speed of light!  These tools allow us to do terribly stupid things, very quickly.  SPAM, used to be something that came out of a can and you ate–if you had the courage to do it.  Now SPAM consumes our in-boxes — not those malicious pieces offering the latest drugs or unclaimed riches in Nigeria—but that stuff our marketing organizations or we as sales people think is a good idea, but is really poorly thought out and even more poorly executed.  Take an email I just this moment received  from that king of Social Networking, LinkedIn.  Knowing that I am member 67084, seeing that I have a very large number of relationships, that I am very active in updating my status, participating in groups, and answering questions, I get an email:  "Learn how LinkedIn is helping So and So and 315 other of your friends!"  I click on the link see it takes me to a screen to upload my contact info to identify new "friends."  What's that about?
I won't bore you with the dozens of examples I see everyday, whether it is SPAM, the prospecting call from someone that got information about me from one of the companies that scrapes names, phone numbers, and other information from dozens of sources.  I won't give examples of the bad sales strategies I review because someone saw something on the Internet and it had to be true.  Each of us has too many examples of technology gone amuck.
The problem is less the technology or tools, but more the way we, as professionals, apply the tools.  Applied thoughtfully, they enable us to do tremendous things.  We can get information more quickly and more deeply than ever before.  We can leverage that information-wisely-to develop new insights and execute new strategies.
Just as easily, we can use these tools stupidly.  We can apply them blindly and make terrible mistakes–a couple of weeks ago, I spoke about someone contacting me for an introduction to a key executive they wanted to call on.  They had found that executive in a number of research tools.  They didn't bother to check the company's website, annual reports, proxy, or other information to learn that not only was the individual no longer an executive with the company, but he had died 10 years ago.  Or there are the great lead generation programs that we apply stupidly–addressing the wrong issues, with the wrong audiences, at the wrong time and through the wrong channels.
These technologies and tools are powerful, but they are just the starting point.  To have impact, we have to be thoughtful and purposeful in the way we apply them.  They are the starting point–on much of the online research, we get more than we ever had before, but it's not necessarily true or accurate.  We have to do our due diligence to verify what we have learned.
We can leverage social media and social networking to tremendous benefit, or, as my friend Anthony Iannarino says, they can become "weapons of mass distraction."
When we consider new technologies and tools, we have to look at them as powerful enablers, but they do not solve the problems of having no strategy, no vision, no clear expectations of how we will leverage the technology to make us more effective and impactful.  Without the underlying thoughtfulness, strategies, and processes, the tools won't help you improve.  With that, they can accelerate your ability to improve.  When talking to vendors, realize they are only going to talk about the good side and will never talk about the misapplication of the tools–after all, they consider this user error.
Are you leveraging these tools effectively, or are you creating crap at the speed of light?