Long time followers will know that I'm obsessed with the concept of micro-improvements. The concept of getting 1% better each day, leads to huge gains over the year.
I've reviewed my process on micro improvements in past posts. I sit down at the end of each day and assess myself against roughly 20 questions, for example, "Did I express gratitude to people, Did I do something to create value for my clients."
The process has been very helpful, both in getting me to be more reflective of what I do/accomplish and in making me more purposeful. But I lapse every once in a while, I continue to look at returning what I do and how I get better each day.
Sometimes I learn from some of the strangest places. Some time ago, I was spending a few hours with a close friend, "Lou." Lou had worked for me as a Regional Vice President. Lou was, physically, a very big guy, and big in every other way. He had a huge presence–both in leading his team, in pushing back on me and the company, and in the way he engaged our customers. I remember one day in Silicon Valley, Lou was taking the EVP of Fab Operations for a large semiconductor company, and me to lunch. I was sitting in the back seat of his chopped and lowered '55 Chevy. We couldn't hear each other in the car because it was so loud, but the three of us were having enormous fun.
Later, Lou was diagnosed with cancer. He worked as long as he could, but at some point, physically, he couldn't go on. I was in Silicon Valley for a few days, so I asked if we could spend the morning together. It turned out it was about two weeks before he passed away.
Lou wasn't a person to shy away from tough topics. I sat down with him asking, "How are you doing Lou?" I couldn't imagine how he was coping both with the physical devastation and the mental challenges.
In his normal blunt manner, he replied, "I have good days and bad days…"
He went on to explain how he had dealt with his cancer. He had gone through the normal stages of grief, but then he confronted himself with the idea of how he wanted to live his life.
He said, "Dave, I'm designing how I spend my days. Today, I've designed a good day, I get to spend a few hours with you…. I want to walk around the block and hope you will do that with me……." (We did, it took us about an hour to go half a mile, but we had a great time.)
Lou realized there was much going on that he couldn't control, as a result he would have some very bad days. But he also decided to do what he could to control his days and to make them "good." Every morning, he would develop a plan for what a good day would look like. It might have been visiting with people like me, going to sit in the park, doing stained glass in his garage. But every morning he sat down to design a good day. Every evening he looked at his plan, what he had done, and used that to think about how he would design a good day for the next day.
And he tried to do that every day. Lou was as obsessed with data as I am (how else could he work with me). He reported, "in the past 30 days, I've had 23 good days and 7 bad days."
As I've refined my micro improvement process, I'm migrating away from the 20 questions. They don't have as much meaning as they had. I start Every Sunday, I spend some time thinking about "What's a good week look like?" I note those goals in my calendar and journal.
Every morning, I think, "What would make today a good day?" I make sure I note those things and time block them in my calendar/to-do list. Whether it's accomplishing a certain number of prospecting conversations, doing a deep dive into a specific project, walking around the block, going to the gym.
In the evenings, I spend a few minutes looking at my design for a good day, assessing what I achieved and whether it was a "good day."
And I cycle through this process every week/day—what's the design for a good week? What's the design for a good day? Was it a good day? What can I do to make tomorrow a better day?
While Lou was designing his good days for a much more important and profound reason, I learned a lot from him in making my days/weeks more impactful.
Afterword: For those that have been around me, you know I always wear "braces/suspenders" with my suits. Lou was the only other person I knew who did that, but his were much more elegant than mine. At his memorial service, his wife came to me with a big bag, "Lou wanted you to have these….." Every day I wear a suit, part of my good day is knowing the suspenders came from Lou and I reflect on what I learned from him.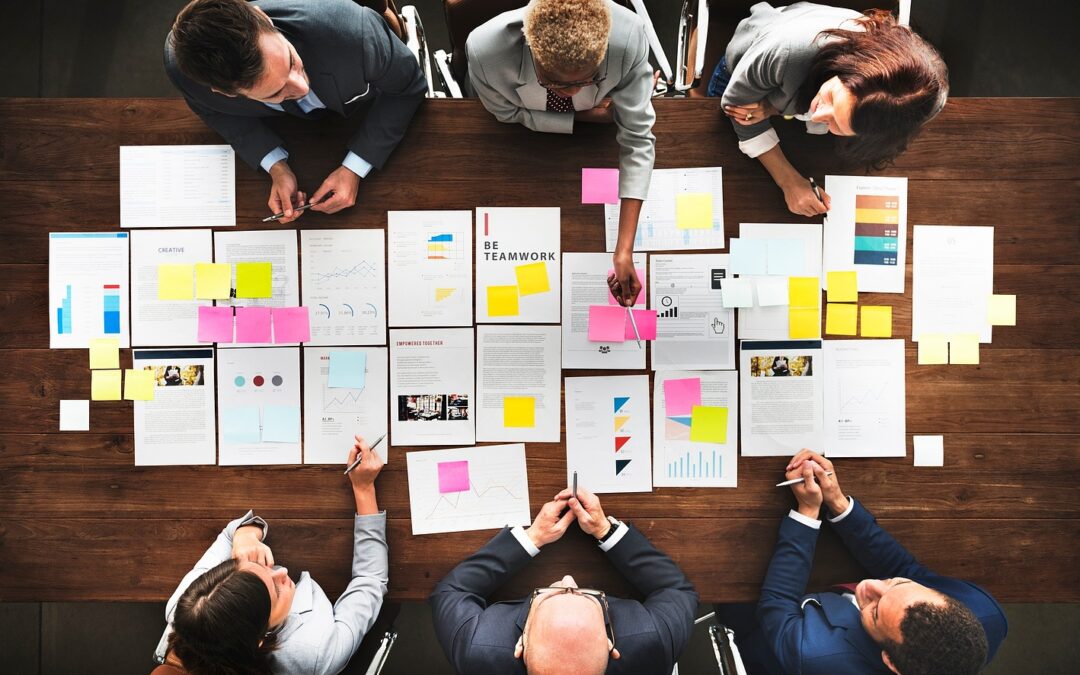 Account planning is important, it's fundamental to growing our value and positioning with our key customers. It helps us align resources and activities with the customers that represent the most potential and opportunity.
We are approaching the end of the year, everyone is involved in "account planning." It's odd, but virtually every organization does the same thing. It seems that account planning is an annual or semi-annual exercise.
We dust off last year's PowerPoint. We update the data in the account plan, showing the customer financial and business performance, discussing their industry positioning and performance, discussing their strategies and priorities. We draw this information from their annual reports, analyst reports, public presentations. Sometimes, very rarely, we may actually talk to customers in our accounts about how we might sell more (as opposed to what their priorities and plans for the coming year may be.).
We then look at our own performance in the account over the past year. What we've sold, where we've grown, perhaps the results of the latest customer satisfaction strategy.
We may do an organization map, mapping our positioning/relationships, those of the competitors. We may identify new people we want to meet, new divisions we want to explore in the coming year.
If we've adopted an Account Based Marketing strategy, we will be talking about the marketing and demand gen programs we will be conducting in the account. Inevitably, these are just adapted from the standard demand gen programs marketing was conducting any way.
We may set a goal for account growth, which somehow is always aligned with what we expect as quota for the following year.
We present these plans, usually there is some discussion. It might be around how to sell some of our new products into the account, it may be about where we can get some growth, it may be about problems we might have with the account.
We finish the review, everyone satisfied we've done the account plan, we file it away for next year's exercise, then go back to our day jobs.
Too often, we get account planning wrong! We also make it much more complicated than it need be!
So what should we be doing? How should we be doing our account planning? How do we make it more impactful and meaningful?
Some thoughts:
We make account planning far more complicated than it need be. We make account planning about completing the forms/templates/reports that represent the "account plan." Account planning has very little to do with the forms and templates.
We have a mindset that account management/planning is a "farming" activity. We focus on the business we have, maintaining it, renewing it. While that's important, account planning is really about growing the account. It's about finding new opportunities, new customers, "new logos" within the account.
At the most fundamental level, account planning is a structured prospecting process.
We don't think about our prospecting plans just once a year. Prospecting is something we do continuously. We look at and execute our prospecting programs weekly. We block time to execute structured prospecting programs every week,sometimes every day.
Our account plans should focus on on prospecting, on how we identify more opportunities to create value with our customers, growing our relationship and business volumes.
We establish our prospecting goals–week by week, month by month.
We establish our prospecting programs and campaigns–who are we going to reach, through what channels with what frequency, what are our goals in those conversations?
Account planning/execution is a dynamic process, it's constantly changing, presenting us with new opportunities/challenges. We have to update our plans and strategies to reflect these. This means, through the year, we constantly revisit our prospecting programs, strategies, goals with the account, updating them based on past results and new opportunities we may have.
Yes, there is more that we can do as part of our account planning process. But if we aren't doing the fundamentals, then how effective will all the other stuff be? What will those "plans" do to build the value and relationships we create with our customers?
Perhaps we should get back to basics with account planning. Once we master those, then we can move forward.
What's your prospecting plan for your account?