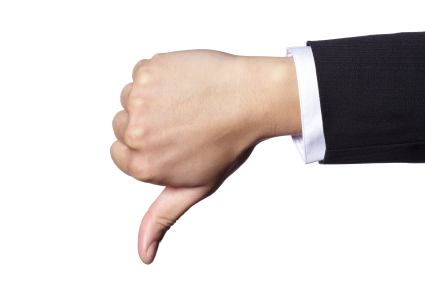 It seems to be human nature to pick things apart.  We may be looking at a new prospecting or marketing program, we may be looking at a deal strategy, we may be looking at a new organizational structure.
Whatever the level we act, we have a propensity to look for faults, or what could go wrong.
We hear various manifestations of that in lot's of ways,
"We've tried this before….."

"But we've always done things another way…."

"We're different….."

"There's a lot that could go wrong…"
Think of your own favorite ways to pick things apart.
Too often, when we focus only on what could go wrong or the risks, that we end up doing nothing at all.
Sometimes, it's the nature of our jobs–or more likely how we interpret our jobs–that we look at what could go wrong.  We look at the downsides or the problems.
As a consultant, I fall into that trap too often.  Yes, part of my role is to be a skeptic, to question everything.  But my job really isn't that, it's to help people and organizations grow and improve.  It's really less pointing out what's wrong, in fact I wouldn't be there, if the client hadn't already figured out something was wrong.  In reality my job is to help them make things work.
As managers, it's easy to fall into that trap as well.  We look for problems, we look for what's wrong, we tend to critique or find fault.  But as managers our job isn't to find things wrong, it's to find out what's right, to identify the things that work, then scale those to drive growth.
Too many managers look at their people, finding fault.  They focus on the mistakes the people may have made, the things they may not be doing.
As sales professionals, we have a tendency to do this as well.  We look at what we don't have.  We never have quite the right product, or the right price, or the right support.  We second guess the customer's reaction talking ourselves out of trying.
Sometimes we try something new and it fails.  As a result, rather than figuring out how to make it work, in hindsight, we pick it apart to find all the things that were wrong.
What would happen if we stopped doing this?
What would happen if we could start to look at, "How do we make this work?"  "What have we learned, what could we do to adjust what we do to make things work?"
Nothing we choose to do will ever be perfect.  Everything will have problems or challenges.  Everything will have something that goes wrong.  Everything we do can fail.
What sets great people apart is not focusing on what's wrong.  Not doing Monday Morning quarterbacking picking things apart.
Great performers always look at new ideas, challenging themselves with "How do we make things work?"  "How do we leverage this to produce a better result?"
When they do make a mistake or fail, rather than picking things apart, making excuses, or assigning blame, they look at things from a different point of view.  They look at what they have learned and how they might do better.
Unconsciously, we fall into closed mindsets.  There is far more opportunity if we choose a growth mindset.
Rather than picking things apart, let's start looking at "What do we have to do to make this work?"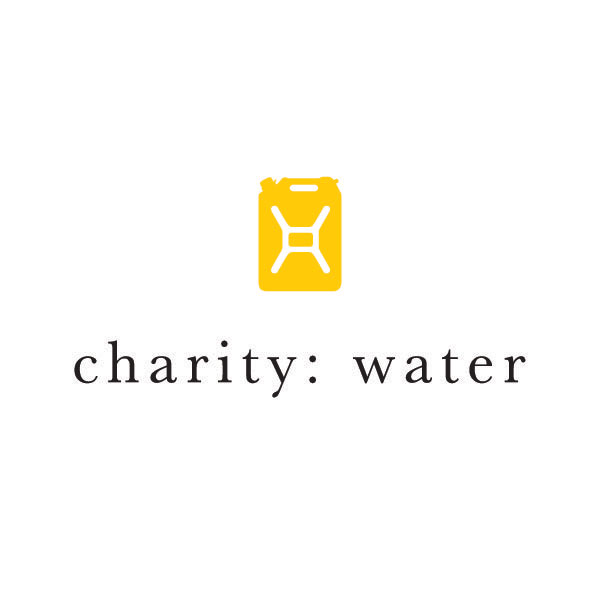 Long time followers of this blog will recognize this is the time of year when I will make a full court press on my audience to take action.  It's the time when I am blatantly asking you for your money!
It's not for me  (I can hear the collective sighs of relief with people realizing I haven't turned into a slimy sales person.)
It's for a very specific purpose:  To provide clean water to those that don't have it.  It's providing a donation–whatever you can afford–to Charity:Water.
I believe each of us has a higher purpose.  We need to think and act beyond ourselves, contributing to others.  It's not just how we contribute in our jobs, to our friends and colleagues, within our communities, or even to our families.  We have a mission to help others—people we are likely to never meet.
Many of us take water for granted.  We casually dispose of half consumed bottles of the latest "designer" water.  We go to the tap or the water fountain.  It's always there, we don't have to think about it.
For 100's of millions of people around the world, this luxury doesn't exist.  Infant mortality rates in regions with poor water quality or limited access to water is extraordinary.  Access to clean water and basic sanitation can save up to 16,000 lives a week!
In Africa, alone, women and children spend 40 billion hours a year, walking to get water.  Imagine the power of converting just a small fraction of that time to education or starting and running a small business.
For a little over 3 years I have sponsored an annual campaign to attack this problem, to have and impact on others, to make a difference.  Additionally, earlier this year, I donated a substantial part of the profits from my book, Sales Manager Survival Guide.
I've chosen Charity:Water because of the impact the organization has in solving this problem.  100% of the funds we raise go into a project in a needed community!
Collectively, we have raised over $35,000.  That money has had a huge impact, we've provided water to over 1000 people in Southeast Asia, India, and Africa.  But that's not enough.
We can and must do more.  I've set a nominal goal of $10,000 this year.  Each year we have exceeded the goal I've set.  So this year, I've set a stretch goal of $15,000.
I've been amazed and am very thankful at the responses from past campaigns.  Donations of $25, $50, or whatever you can afford, all accumulate to having a huge impact.  No donation is too small, each dollar can have an impact on someone's life.
As in the past, to accelerate our start, I will match the first $2000 in contributions.
Please take a moment to give.  Take a moment to think beyond the Year End Close, the Holidays, or whatever problems you may face.  Please think about someone you will never meet, but whose life you will change.  Please donate.
I'm also asking you to go beyond your personal gift.  Use your best skills of challenging, providing insight, persuading, closing to ask others to join this campaign and contribute.
Thanks so much for your past support and your support of this campaign!
September Campaign 2011 Rig is drilling in Northern Ethiopia! from charity: water on Vimeo.