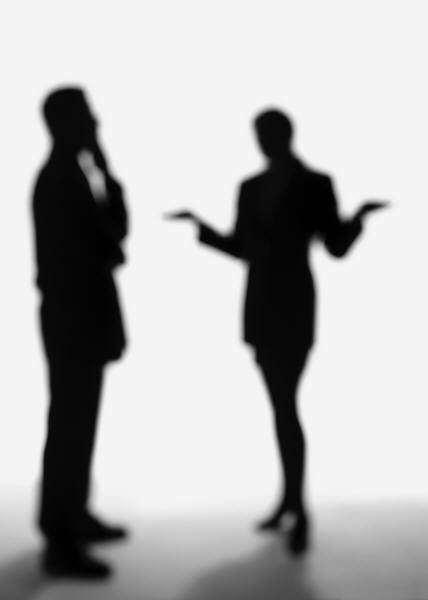 Recently I was asked to my views on the best interview questions for sales hires.  It was published in a great ebook from Openview Ventures.  Be sure to take a look at it, there are some great questions from some very smart people.
One of my favorite questions for an interview is, "Can you show me your plan for this interview?"
The reason I like it is that we know research and preparation for a sales call is critical to our effectiveness.  If we want to move the customer through their buying process, if we want to create great value and outcomes in every interaction with the customer, planning the call is critical.
We know an effective sales call plan has goals and objectives, we know we have questions–things we want to learn. We know the customer is going to have questions or objections that we have to be prepared to answer.   We know we want to present some proofs–why our solution will help the customer achieve our goals.  We want to know a little bit about who we are talking to and what their hot buttons might be.
So if we are going to make high impact sales calls, we have to prepare.  The very best sales people have a written plan, perhaps they've agreed to an agenda with the customer up front.
So sales call planning is critical to sales effectiveness.
Well, what's this have to do with an interview?
Think about it, an interview is nothing more than a sales call.  For the sales person, it may be the most important sales call they will ever make–it's selling themselves to the hiring manager, convincing the manager they are the right person for the job.
If ever there was a time to be prepared, if ever there was a time for a top notch sales call plan, it's in the interview process.
So that's why I ask for their sales call plan.
If they haven't thought enough to prepare for the most important sales call they could make, what are they going to do in their job for me?  Are they going to prepare, are they going to be impactful?
A person that doesn't have one, makes the interview process easy, and very short.
Once I have their sales call plan, I then get to see them execute it on me.  So I learn more, not only the research and planning they have done, but their ability to execute the plan.
Sales managers, hiring managers, do you ever ask candidates for the "Sales Call Plan" for you?  If you aren't, you are missing an opportunity.
Sales people (or anyone going for an interview), have you prepared.  Do you have a plan?  Have you documented it?  Remember, the interview is the opportunity for you to sell the product that's most important to you—You!  If you aren't prepared, if you don't have a plan, how will you be successful.
Oh, and remember, if I'm interviewing you, you know one of the first questions I'm going to ask.
Curiosity may have killed the cat, but it is a critical competency for top performing sales people and sales leaders.  Oddly, enough, I've seldom have seen anyone write about it, I seldom see it listed as a skill we look for in recruiting.
It's curiosity that drives a sales person to wander around their accounts and territories–building relationships, finding out what's on the minds of customers, finding opportunities they may be missing, areas to improve.
It's curiosity that drives the sales person (and manager) to find out what drives people, what their dreams and aspirations are, what frustrates them, what keeps them up at night (even though we aren't supposed to ask that).
It's curiosity that drives the sales person to learn about their customers' businesses, their strategies, their goals, their competitors, what's happening in their markets, what shifts/changes may impact their customers positively or negatively.
It's curiosity that drives the sales person to ask questions and learn.  To constantly question, to wonder why the status quo is the status quo and what would happen if it were disrupted.
It's curiosity that drives the sales person to listen, probe, understand.  It drives the sales person to ask, "What do you think…."  "Why…."  "How does this impact you…."  "Have you ever considered….."  "What if……"
It's curiosity that causes the sales person to think, "There has to be a better way."  It causes her to experiment, to explore, to innovate, to grow.
It's curiosity that causes the sales person to understand their own company.  How do things get done?  How do I engage my colleagues and peers?  What drives them?  How can I help them?
It's curiosity that causes sales people to look at other top sales people.  What do they do differently?  Why do they do that?  How does it impact their results?  What would happen if I did it?
It's curiosity that causes sales people to really understand their products and services.  To learn what they mean to their customers, to learn how their products, services, solutions and how they impact their customers.
It's curiosity that causes sales people to learn, to improve, to discover ways they can become better.
The curious sales person will not be stopped, he will figure out another way.
The curious sales person is self directed, they don't need to be told what to do, they know what they need to be doing.
The curious person is motivated–by their own curiosity, their quest to learn, to discover, to improve themselves and to help their customers improve.
Curiosity is critical for sales managers (all managers for that matter).
Like sales people, it drives them to be interested in the people they lead.  What makes them tick, what are their goals/aspirations?  How can I help them to perform at the highest levels possible?  How can I help them achieve their full potential?
It's curiosity that causes the sales manager to understand what it impacting the performance of each person and to discover how to improve the performance of those who are struggling.
It's curiosity that causes the sales manager to always think, "Is there a better way?"
It's curiosity that causes the sales manager to constantly innovate and improve.  The curious sales manager is not satisfied with the way things are–regardless how well they are going, but thinks there may be a better way.
There are a lot of other things about curiosity.
It's a demonstration that we care.
It's a demonstration that we are engaged and interested in engaging others.
Curious people are interested and interesting.
We like to be around curious people because they spark our own wonder, interests, and curiosity.
So it makes me curious. Why don't we talk about curiosity more?  Why don't we look for curiosity when we recruit?  Why don't we seek to develop peoples skills in leveraging curiosity?
This title will draw several immediate reactions.  There's probably a round of cheering from those who've been subjected to bad sales training programs.  Simultaneously, there are a number who will be saying, "This is absolute heresy, how can you say this?"
Both reactions are probably right on target.  Every year, billions are spent on various types of sales training.  Some of it is internally developed, focused on product skills or other topics; some is purchased from vendors of very high quality programs.  But too often, the training doesn't achieve the expected goals.
Of course there are some poorly designed and executed training programs.  But that's probably in the minority of reasons sales training fails.
The major reason training fails—as well as any number of potentially great sales initiatives–is that we treat sales training in isolation.  We don't look at all the elements critical to making an initiative successful, instead we isolate each, treating them individually, expecting each to stand alone, and by themselves drive miraculous results.
Unfortunately, things don't work that way.  We can't isolate an initiative, hoping by itself, it will have an enduring impact.  Performance improvement in any organization requires attention to all the interrelated components:  Strategies, Processes, Systems, Tools, Training, People, Leadership, Coaching, Metrics.  To maximize the impact of any initiative, whether it's sales training, a new tool (eg. CRM system), a new process, or anything, we have to look at all the other components and how they reinforce and leverage each other.
We know sales training doesn't work without the right reinforcing mechanism:  It's integrated into our strategies and priorities.  It reinforces and is reinforced by our sales processes.  It's integrated and reinforced by our tools and systems.  Managers coach and reinforce the training on an ongoing basis, and on and on and on…..  But this is not just an issue for sales training.  The same things apply if we are implementing new tools/systems.  Or if we are implementing new business strategies, or if we are changing metrics.  As much as we may want to, organizational performance cannot be isolated to one element, but it is a dynamic system impacted simultaneously by lots of things–and to get the best results we have to look at everything, balancing them to get the results we expect.
Responsible suppliers and vendors of these programs, tools, training will call this to management's attention.  Some will supply services to help tailor and integrate what they are doing into the other things that make their programs, tools, or training have a sustained impact.
Sometimes managers don't get it–even though they have experienced the problems of treating these programs as standalone solutions–and been disappointed because the results can't be sustained.  Sometimes, the think, "I only have budget for the training program, I don't have budget to make sure the training is aligned to our strategies, priorities, processes, tools, and metrics.  Sometimes they don't know how to coach or don't take the time to reinforce.  If management doesn't do this (and if vendors don't take a strong position advocating this), it's probably best not to do it in the first place–the initiative will not be sustained, it's very unlikely to produce sustained results.
If you are a buyer of these tools, products, services; challenge the vendors on how they can make sure what they deliver is integrated into and reinforced by everything else you do.  If they don't provide leadership in helping you do this, you may want to reconsider whether they are the right partner.
If you are a seller of these tools, products, services; don't shrink away from making sure your customer knows they aren't just buying what you are selling, but if they want sustained results, they need to consider all the other elements of the sales system.  Help them identify how to do this–you will set yourself apart from everyone else.
Sales training is too important for us to be wasting the opportunity and money.  Let's make sure we treat it that way and maximize the impact of training.