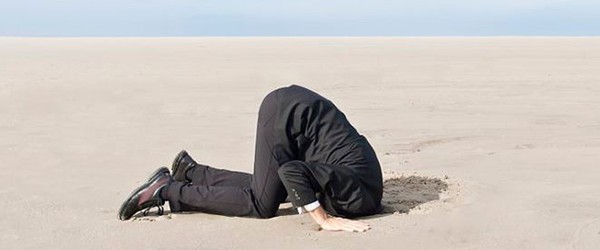 A client/friend and I had just completed a number of reviews with his team. As with most pipelines I see, many of these people's were anemic. They just didn't have enough opportunities to enable them to achieve their goals. Even if they won 100% of the opportunities in their pipelines, they would fall far short.
We asked, "What are you going to do? How are you going to get your people to generate more opportunities?"
There was a lot of hand wringing, hemming and hawing. They knew they needed to prospect, but as many of us think, it's just such a pain in the ass.
But there isn't any other way to generate new opportunities, particularly when the phones aren't ringing.
We suggested a number of prospecting programs, intensifying account planning, going back to old customers, conducting some campaigns. While the teams were saying the right things, you could sense their reluctance.
We finally helped them set some goals for target prospects, conducting some campaigns, agreeing on a certain number of high quality prospecting calls per week. The teams agreed on their plans, we have follow up calls to check on their progress and to continue coaching.
After the series of calls, my friend and I were talking about their reluctance and why they hadn't been prospecting. He said, "It's kind of like cheating on your homework, you just might learn something…." His statement is a slightly more colorful version of my blunt and impatient, "Just do it."
I see these kinds of behaviors all the time, not just in prospecting. Whether it's developing and executing strong deal strategies, executing a buyer aligned selling process, understanding/articulating differentiated value. Or with managers it may be coaching and developing their people, conducting high impact reviews, hiring/onboarding/developing/retaining the best talent.
Too often we know exactly what we should be doing. We even know how to do it. We just find all sorts of excuses not to do those things we know we should be doing.
Often, we aren't as good at doing those things as we should be. We need to learn and improve. But we never give ourselves the opportunity until we just start doing it.
We may get our teeth kicked in a few times. We need to pick ourselves up, try something new, adjust our approach. And we need to keep doing it until we figure it out—even if it's by accident.
Too many sales people and managers want to be spoon fed, they want the answers to eliminate the hard work and learning that experience gives us. They fool themselves through avoidance.
But if we just do it, even if we don't do it quite right, perhaps "cheating" a little, we might just learn something and improve.
The alternative, doing nothing is untenable.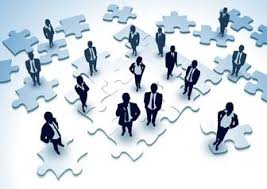 Sales IS about relationships. This truism is often parroted, but too often, has many and divergent meanings. What do we mean by relationships, what are the relationships we seek to develop as sales people?
There's the old stereotype of a relationship oriented sales person, where selling is only about the relationship–usually some socially oriented relationship. This is the sales person that's always bringing coffee, taking customers out to lunch, inviting customers to any number of events. They are the sales person that always sends your spouse and kids birthday cards (believe it or not, I still get them from sales people who used to sell to my wife.) They believe the value is in the friendship, being likable, and sociable.
There's the "service" oriented relationship, where sales people act as information concierges. They believe their greatest value in the relationship is serving the customer need for information, providing the customer all manner of information about products and solutions. They don't seek to challenge the customer but rather to be responsive to their needs.
Then there are the sales people building relationships based on the value they can create with the customer in improving their business and helping them grow/achieve–both at a business and personal level. While there may be social aspects to these relationships, as well as information concierge aspect, that's not the core of the relationship. In these relationships, we certainly want to be responsive to the customer, but the core of the relationship focuses on business value. They are about how we can co-create value, enabling each party to achieve their goals.
All these relationships are built on trust, but the trust that one is driven to help us learn, grow, achieve The trust based on business value, not just a social exchange, seems somehow to be more profound.
Relationships are important in sales. But we have to be clear about what we mean in building relationships and those that really matter to our customers.