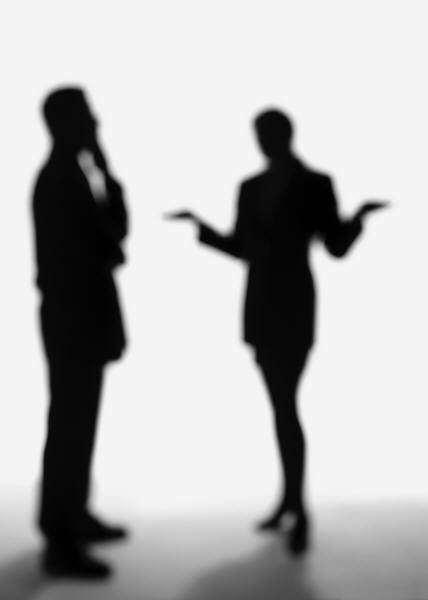 We all know how difficult it is to change.  Whether it's our own personal habits/behaviors, those of our teams, our organization/company, or getting our customers to change.
There endless pithy quotes both about the importance of change and the challenges of change.  There are 1000's or articles (add one more to the stack) about how to drive change.
I'm not sure I have the magic solution to change.  How to make it less painful (I'm not sure we really want to make it less painful)?  How to make it easier, how to get people to accept it.
Perhaps the only piece of wisdom, based on painful experience, is change–but don't change too much.
Now I know this could be really misconstrued.  Where it's necessary, I'm all for massive change, major shifts.
What I mean is too often, we try to change too many things at once–and that's where we fail.
We fail simply because human beings don't have the capacity to do more than a few things at one time, really well.  And many would argue, justifiably, that we can only do one thing really well at a time.
As managers, when (if) we coach, while well intended, sometimes the impact of our coaching is the opposite of what we intended.  Usually, it's because we are trying to correct everything about what a person is doing, their behaviors and how they can improve their performance.  "You need to use the sales process, you aren't planning or executive your calls effectively, your prospecting is insufficient, you need to build your pipeline, you aren't updating CRM, you don't understand your customers' business……"
I've shared the story of a "friend" trying to help me with my golf swing.  "Keep your head down, bend your knees, rotate your shoulders, keep your elbow tucked in….."  Trying to remember and execute all these things at once actually made me worse.
Likewise, when we try to address all the things our people need to change at once, when we keep piling on, they get confused.  They end up changing nothing or even getting worse.
While there may need to be many things our people need to change about how they execute or their behaviors, we are most effective when we focus, ideally, on one thing at a time–but never more than three (and these should be closely related).
This puts a huge, but appropriate, onus on sales managers.  We have to be thoughtful about what we prioritize to coach.  We have to think, "what is most important, what will have the biggest impact?"  As much as we may be distracted by other things we want to address, we will confuse the person we are coaching and dilute the impact of our coaching.
We are much more impactful when we focus on one (never more than three) key areas, coaching those consistently across different activities they impact.  When we see an area that needs to be coached, we look at how it applies to deals, prospecting, calls, prospecting, account/territory plans, time management, teamwork, and so forth.  Typically, we see behaviors that aren't limited to just one aspect of the job, but impact several areas of performance.  We have a greater impact in changing behaviors when we focus on that behavior across a variety of activities the sales person does.
In focusing on one key area, we can drive rapid change and improvement, then move to the next area, then the next.  Making a number of very fast, focused improvements enable the sales person to make greater progress and to sustain that progress rather than confusing the sales person by trying to fix everything at the same time.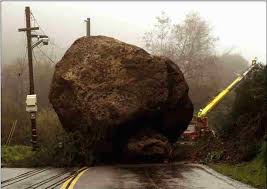 I was sitting in a series of reviews.  Sales people were walking through their pipelines, key deals and other issues.  The team was struggling to make their numbers.
Of course, there were a number of execution issues, with each sales person, there were challenges they had created for themselves.  Chasing poorly qualified deals, not executing the strongest deal strategies, poor planning……
Their manager coached people on various areas, all focused on improving their abilities to execute.  As one would expect, each person needed different coaching.
But through the reviews, there two or three consistent themes that arose.  There were some roadblocks, created by their company, impacting the ability of the sales people to perform.  As we concluded the reviews, I spoke to the manager about these roadblocks.  We had seen similar things, each expressed in a different way by the sales team.  But it was clear that things the company was doing (or not doing) were impacting the ability of the sales people to perform.
This is very common.  Our people's performance is impacted not just by how they execute, but by things the company does or doesn't do, purposefully or not.
No amount of coaching will eliminate these problems because they aren't problems with our people, but problems we create for them.
It's important to understand these roadblocks to performance and to do everything possible to eliminate them.
Increasingly, we are seeing internal complexity of our organizations becoming an issue impacting sales performance.  Ironically, often in trying to be helpful to our sales people, we actually make it more difficult for them.  These are roadblocks to performance.
Or problems in other parts of the organization–quality, delivery, customer service–it can be anything.  But these problems become barriers to our people's performance.
Or we've put processes, systems, approvals, or other things important to the business, but things which impact the ability of our people to perform at the highest levels possible.
Or it could be the absence of training, tools, support…..
Roadblocks can take any form.  But when we see them impacting our sales people, it's our job to do what we can to remove or reduce them.
Are you identifying roadblocks for your people and doing everything you can to eliminate or reduce them?