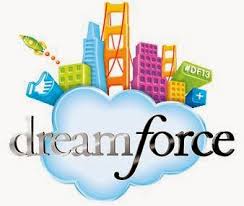 Dreamforce is coming up  next week.  As a result, I've been inundated with emails from people and companies inviting me to one of their presentations or to their display or for any other type of meeting.
They leverage data to help entice me.  For example, I see LinkedIn data that says, "Sales professionals who use social selling are 51% more likely to exceed their quotas."  Or CEB data saying "Sales reps who challenge customers' assumptions make up 54% of high performers in a complex sales environment."
The data point are all interesting, absolutely valid, and compelling.  They usually  have a format like, "High performers are X% more likely to exceed quota when they [Do this, Use that] than sales people who don't [Do this, Use that].  Or they have this format, "World class organizations out perform their peers by Y% when  they [Do this, Use that.]
The invitations come from people selling all kinds of tools — Content management systems, compensation/incentive systems, account planning, territory planning, social selling, analytics, pipeline management, research systems, prospecting tools, proposal/configuration management, pricing.  They come from people providing services, sales training/methodologies, hiring/recruiting, or any number of things.  (I'm waiting for an email from some enterprising dentist who has bought some booth space, 99% of high performers brush their teeth daily.")
The impression one gets is, "If I only do this, then I will be a high performing sales person.  For example, based on the LinkedIn data, one might think, "All I have to do is use social selling, and I'm more likely to exceed my quota."  Or with the CEB data, "If I challenge my customers assumptions, then I am more likely to be a high performer."
Too often, perhaps it's human nature, we tend to think, "If only I do this or that, things will be much better."  It's kind of a silver bullet mentality.
But high performers know that it can never be reduced down to just doing this or that.  High performers know they can't just be doing "social selling," or just be "using CRM well." or just "doing pre-call research," or "using this methodology,"  or "leveraging this tool,"  or "doing that methodology."
High performers leverage everything.  They will be the best users of all the tools and systems you have.  They will be the people in the front row of every training session you have.  They will be leveraging social media/selling far more and better than anyone else.  Likewise, they are likely to use the telephone, mailings, tradeshows, industry events, and everything else very well.  They will leverage their sales process, add things they have learned from various methodologies.  They will be early adopters and power users of every tool they can leverage.  They know they have to be constantly learning, improving, reinventing themselves.
The "complete sales professional" — the highest performers know that it's not just one technique, or one tool, or one of anything else that gives them an edge or provides an advantage.
The highest performers don't need these, so they don't use having them or not having them as excuses.
It isn't these things that make you a top performer.  But top performers know how to exploit them to continue to OutSell everyone else.
I wrote "Sales Managers Only Have One Real Goal."  It stimulated a lot of thoughtful conversation.  Christian Maurer shared a particularly astute, and troubling observation:
"I am afraid though that many high level executives might not share this view. In the name of shareholder value they are still chasing after the number and forcing first level sales managers to do the same."
Sadly, I think Christian's right.  Too often, we're focused on chasing the number.  We define everything we do as managers around the number.  But this focus shows a real misunderstanding.
Our attainment–making our numbers, achieving goals are outcomes of  what we do, how we focus, the priorities we set and many other things.  We can't focus only on the outcome–the numbers.  Continually harassing managers and sales people on the numbers is similar to the old quote, "The beatings will continue until morale improves."
If we are to make our numbers, we have to focus our time and efforts on what produces those outcomes–not the outcome itself.
As leaders, we have fundamentally 3 levers:  Time, Resources (generally thought of as money), and People.
We can't do much about time–except make sure we don't waste it:  our own time, that of our people, our customers, our organizations.  Everything we do must be focused on maximizing our impact in the time that we (collectively) have.
Resources, those are all the things we invest in or spend money on.  They can be tools, systems, programs, training, processes.  We may buy services and capabilities from others.  They are things that help us, our people, and our customers achieve the desired outcomes (e.g. making our numbers.)
People, the only way we get anything done is through people!
We can't make the number, only our people can!
Our jobs, as managers, are providing our people the resources, eliminating the barriers/roadblocks, and helping them use their time most effectively to achieve our shared goals and produce the desired outcomes. (That pesky "making the number" keeps cropping up.)
We use our time most effectively (not to mention everyone else's) when we focus on those things that create the desired outcomes–not on the outcome itself.
We measure our effectiveness at doing those things by the outcomes produced.  If we aren't making the number, then somehow, we aren't getting the time, resource, people equation right.