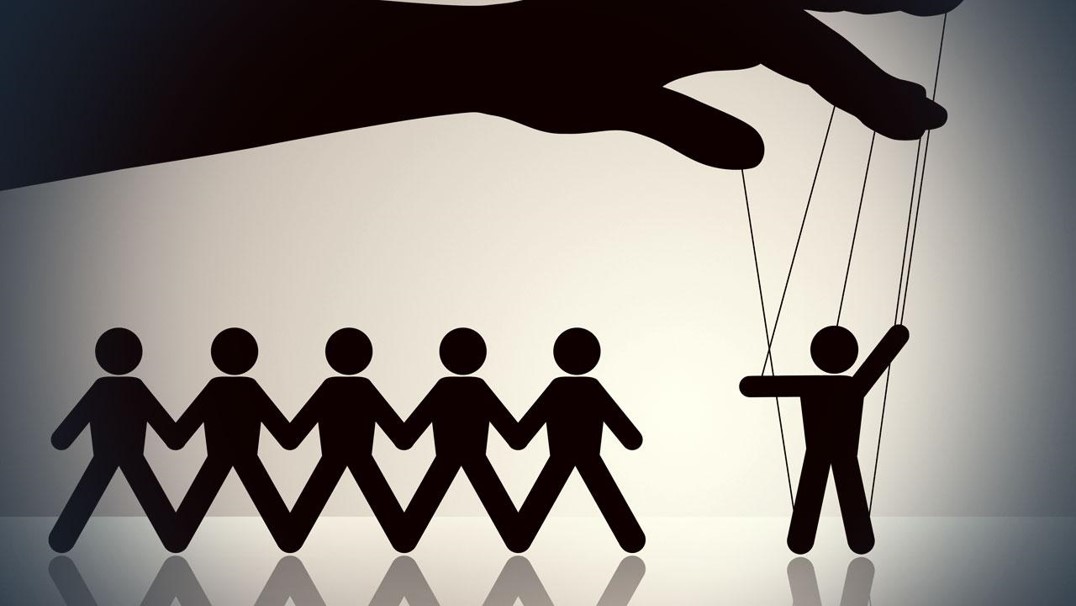 Somehow I get involved in lots of conversations about micromanaging.
These conversations always have the same pattern.  It's an individual contributor talking about their manager, or a manager talking about a more senior manager—it goes all the way up the food chain, I recently heard of a CEO of a multi-billion organization approving every request for travel and expenditures over $100.
The people are complaining—"It takes so much of my time; I can't do anything without needing to ask them about it first; I have to report everything I do to them……"
The diatribes usually end in some variant of, "Why doesn't my manager trust me?"
There is probably some element of distrust involved with micromanagement.
But if you reflect a moment, isn't it really the micromanager not trusting themselves, their decisions, and their abilities.
After all, that same manager is the person that hired every person in their organization or believes the people in the organization are the right people.
That manager has led in the establishment of the goals, priorities, and the things critical to driving performance.
That manager has put in place the systems, processes, tools, and training to make sure people are working as effectively and efficiently as possible.
That manager has put in place the control and reporting systems to make sure they are getting the information the need to know things are going correctly or to be alerted when things go off target.
If that manager has done their job in doing these things, then they should know they have the right things in place to achieve their goals.  Yes, they have to pay attention to what's going on.  They have to pay attention to details.
But this attention to details in great leaders involves questioning, probing, learning and understanding.  It is always focused on coaching and developing the capabilities of people and the organization.  It's based on confidence in the ability of the people they placed in each job, the strategies and priorities they've established in the organization.  All their actions, are focused on growing the ability to perform and achieve.
But micromanagers  are different.  While they may not appear to trust their people, their distrust is really rooted in themselves.  Somehow, they lack confidence in what they have done.  They don't believe they have the right people, they are unsure of the strategies priorities, they don't know how to deal with the complexities and shifts of everyday business.  They use micromanagement to constantly reaffirm the decisions they have made, not what their people are doing.
Micromanagers will never recognize this or admit it.  They never recognize their own shortcomings and doubts, it's always externalized to someone else because blame has to be assigned.  Until they trust themselves, they will never trust their people and the strategies that have been put in place.
What's the solution?  It's not easy, but it has to come from the micromanager's manager.  Coaching and development, helping them to understand their micromanagement is based in their own lack of confidence, their inability to be comfortable and trust their own decisions, consequently trust the people they have put in place to execute.  If the micromanager can't do this, that person will fail.  The scale and the numbers simply go against them.  The higher they are in the organization, the more the organization is put at risk.
Work for a micromanager, you have my sympathy.  If it's any solace, it's less about them trusting you and all about them trusting themselves.
If you are a recovering micromanager, recognize it is really about you and your own lack of confidence in your decisions.  Seek other opinions, question, probe, learn.  Leverage your people, peers, and your management to collectively make decisions, set priorities, establish goals.  Their collective engagement should give you greater confidence and trust in what you are doing.
If you are a micromanager, you either aren't reading this or are clueless that you are a micromanager—so I won't waste my time.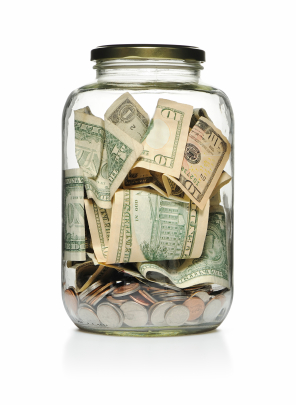 My last post inn this series was "Super Hero Sales Managers."  I hesitated for a moment discussing this topic–sales compensation plans.  In many ways, it's a No-Win discussion.  I can barely scratch the surface on this topic, sales people, sales executives, and non sales executives invovled in compensation are likely to be unhappy.
Any time we talk about money, someone is likely to be unhappy, there will always be people on each side of the argument with persuasive arguments for their point of view–even if the argument is an "entitlement" argument.  Since this series focuses on sales leadership, I'll focus on it from a management point of view, hopefully helping sales professionals understand some of the issues that drive thinking around compensation.
One of the biggest mistakes managers make is thinking the compensation plan is the sole or even primary lever in driving performance.  As a result, all their answers to performance challenges are adjustments to the compensation plan.  Sales people are pummelled with SPiFs, incentives, contests.  They are whipsawed to do first one thing, then another, all with the hope of making a few extra dollars, but generally causing them to lose focus in the other areas critical to their performance and compensation.  From a business management point of view, managing the cost of selling becomes impossible, and typically the organization ends up overspending and underperforming.
The belief that great sales people are "coin operated" is mistaken.  The compensation program is just one element of a performance management system.  Establishing clear performance objectives (other than just the number), coaching and helping people improve their performance is critical.  Providing systems, tools, training, and processes to enable them to perform and achieve their objectives represent other levers management needs to exercise in driving top performance.  What good does a SPiF program do if people don't know how to do what's expected?
When we look at managing performance and getting the best out of each individual on the team, compensation is just one element and probably the last one to choose in getting the best from your organization.
The other major problem with compensation is too many managers/executives look at compensation in completely the wrong way.  From a business management point of view, we need to understand the affordability of sales people in whatever roles we have.  We have to understand, "What can we invest in a sales person at plan?"  Just like manufacturing executives development executives and other operational executives have cost budgets that influence their designs and manufacturing approaches, sales management has to have a cost budget by which they must evaluate their sales model and the investments they make in selling.
Too many managers approach this very difficult question from the wrong point of view–"this is what I need to spend to get the right person" rather than "this is the value of a sales person to us (at plan)."  We need to balance being competitive in recruiting the right talent and affordability.  (This is a very long discussion, while it's a blatant plug for my book, Sales Manager Survival Guide, I spend a lot of time on this issue in the book.)
Until we have an understanding of what's affordable, at plan, we can't make effective deployment decisions, we can't determine the profiles of the people we need to put in place, we can't understand what fair and competitive total compensation is, we can't design a compensation plan that reinforces our go to market strategies.
Finally, there are a number of very destructive management behaviors around compensation, often driven by executives outside the sales organization.
Often, it's because the right work on compensation planning hasn't been done, managers and executives don't understand the "value of a sales person at plan," or they are resentful of what sales people might earn.   As a result of this cluelessness, they design and implement compensation programs that work against what they are trying to  achieve.
Recently, I saw a program the executives thought was very rich and motivational.  Basically, the variable part didn't kick in until the sales person hit plan.   For example, if the sales person hit 99% of plan, they would get no variable compensation.  It was all or nothing.  This is in an organization that had not hit it's plan for a number of years (revenue was, in fact, declining).  They struggled with attracting the right people, they struggled with retaining people.  The top executives were very resentful of sales people.  In looking at the plan, I asked, "what % of the people make plan, what % over achieve, …."  They kept talking about how much money the sales person could make, but the reality was fewer than 10% ever tapped into that "gold mine," and then what they got was relatively small.  These executives resented paying sales people what they were worth, consequently couldn't attract or retain the people they needed, and finally continued to fail in acheiving their corporate goals.
Or there's the executive that never wants a sales person to earn more than the executive earns.  As a result, sales performance is automatically capped.  It's perfectly justifiable for a sales person to say, "if I can't earn any more this quarter/year, let me top drawer it for next quarter/year."  This is not what we want sales people to do, but the ego and vanity of top executives provides a limiter to sales performance, consequently the company performance.  Their ego drives behaviors that are completely opposed to their self interests in growing the business.  Pure insanity!
Related to the previous point, there are a large number of people that are "resentful" of what sales people might earn.  They focus on the "big commission check," or other things.  They forget, that big commission check is a result of sales people doing exactly what we are asking them to do!  If we have designed our compensation and performance management processes well, we should be ecstatic with the big commission or bonus checks.  It means the sales people are doing fantastic!  Instead, in some organizations, where spending is wildly out of control because they have designed the compensation and performance management systems poorly.  They believe "coin operated," but resent paying it.  If they are writing big check's it's not the sales person's fault, it's a problem with how management has designed and implemented the system.  You can't have it both ways!
Sometimes, we see sales people held to a different standard of performance.  We expect sales people to make plan and compensate them fairly for it.  Just as we expect design engineers to make their goals and compensate them for it.  Do we ever hear discussions about engineering compensation when they have missed a critical product launch that blows the ability to make plan?  Yet we will worry about the sales compensation of the sales people in that company who are not able to make plan or meet their compensation goals.
Then there are those plans that require sales people to have PhDs in math and statistics to understand what the plan is telling them and how they should make money.  Full disclosure, I once implemented a plan like that–yep, some clueless consultant showed me how the math worked, but I didn't get the complexity of the plan.  The sales people didn't understand it, they couldn't understand the priorities or what we were really asking them to do.  As a result, they ignored it, doing what they thought was best, but not what we wanted them to do.  We need to keep sales compensation plans simple.  They must be aligned with and reinforce our overall strategies, our performance goals and priorities.
I alluded to this issue in the opening paragraph's, but there are many organizations–again coin operated–implementing the "compensation plan du jour."  They are constantly changing and shifting the plan, thinking that it will drive behavior.  Ultimately, it becomes confusing and demotivating to sales people.  They don't know where to invest their time, what the priorities are, they are constantly shifting, starting and stopping.  In the end, they under perform and management can't understand why.  We can't constantly be shifting the compensation plan.  We should put it in place, keep it as constant as possible through the year and let our people execute.  But that means, we need to understand what our priorities are and commit to them as well–funny how that works.
I'll stop here, before this becomes too much of a rant.
We need to be fair and competitive with our sales compensation if we are to attract and retain the caliber of sales people we want.
We have to understand that compensation is just one element of the overall performance management system.  We don't "fix" performance issues just with compensation.  There are many other levers that drive performance, we must use each of them appropriately.
We have to understand the affordability and value of the sales person "at plan."  We have to design our organization, the people we attract, our programs, our goals, our performance management processes, and our compensation to fit that model.
Finally, we should be ecstatic when our sales people hit our goals, when we are writing them big checks, when they are earning a lot of money.  If we have done our jobs right, it means we are overachieving all our goals!
Afterword:  At the risk of being too self promotional, I do a deep dive into these issues in pages 195-260 of Sales Manager Survival Guide.  Take the time to order a copy and go straight to those chapters.
Not long ago, I got a call from a frustrated sales person.  He had a huge opportunity with a customer, but just couldn't get traction.  He reviewed things with me.
"I've been talking to them about our solutions.   They seem to be interested, but they just aren't moving forward the way they should.  I'm really upset, they have so many problems that our solution fixes, but I just can't get them to move forward."
He went on to review the problems.  He had done a pretty good job of research.  The issues seemed compelling, the sales person had done a rough estimate of the impact of the solution, the business case seemed pretty good.  It seemed to me that any customer understanding this might have a higher sense of urgency to do something.  That the sales person couldn't get them to move or respond more quickly seemed unusual.
"What happens when you discuss these with the customer?" I asked.
"I haven't discussed these with the customer yet.  I've done the research, I know they have these problems, so that must be why they are talking to me.  I just can't understand why they won't move forward,"  he said.
"Have you asked the customer about these specific issues," I asked.
"Well no, surely they must understand these issues….." he responded.  "After all, if I can find them in my research, they must be fully aware of what's going on!"
You can probably see the dangerous assumptions this sales person was making.  I actually see many sales people doing similar things, though this was the most extreme case.
If we're doing our jobs researching and understanding our customers, we will find lots of problems, issues, challenges and opportunities they face.  But until the customers see these for themselves, owns them, and determines they must be addressed; they will do nothing.
Our knowing a customer has a problem means nothing until the customer knows they have a problem and wants to take action.  Our knowledge of these problems means nothing until the words come out of the mouths of the customer:  "I get that we are facing these issues and challenges.  We are really concerned about them, we need to do something now!"
If we are doing our jobs correctly, we are finding problems and opportunities for our customers.  But our job is to educate them about these, to help them understand what they may be missing, what they could be doing, how they can grow and improve, and what that means to them.  Ultimately, the goal is hearing them say, "We have to do something about this, how can you help us?"