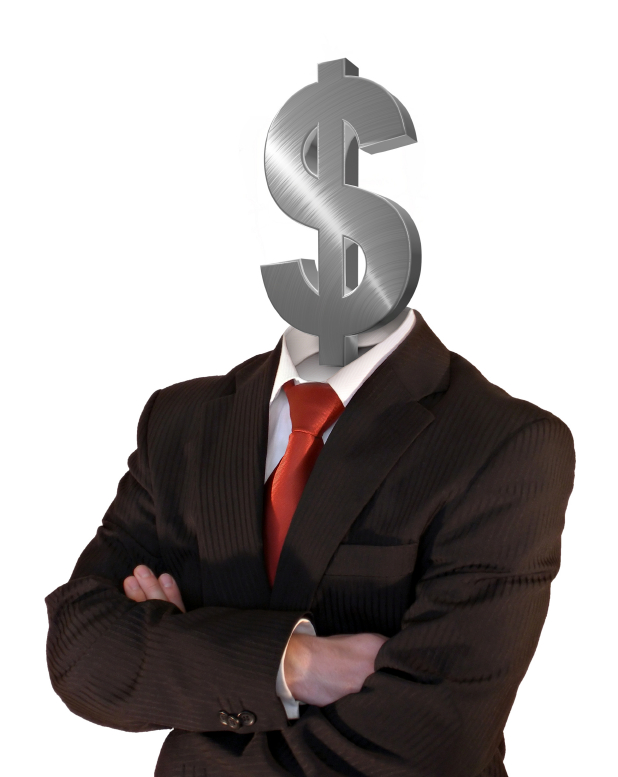 Customers value sales people for their expertise.  They want sales people to bring ideas, to help solve their problems, to help them improve and do better.
It used to be, the expertise customers valued was sales' knowledge about their products and solutions.  Sales people would present information about their products and how they could help the customer.  Software that helped provide more timely information for decision-making.  Manufacturing systems to improve quality, productivity, and reduce costs, components that provided the customer products performance capabilities or functions needed by their customers.
Customers wanted to learn about new products and solutions.  The primary source of information about new products and solutions was the sales person.  They wanted to learn how the products sales people sold could help them.
Much of sales success at the time was based on the knowledge and expertise they had about their products.  It a sales person didn't understand their products, if they couldn't translate the capabilities of the products into how they could help the customer, the sales person could not be successful.  Consequently, sales people mastered Features, Advantages, Benefits  (and some of us could also regurgitate Feeds and Speeds).
But things are different!
Customers still expect us to be experts.  But the expertise they need is different.  They no longer need our expertise in our products and solutions—or not as much as before.  They can find out about our products and solutions.  Often they know more than we do the very first time we meet (or they think they do).
The web is a giant research tool.  The fastest, easiest way to learn about products and solutions.  An easy way to learn what others think of those products and solutions.  The web is the primary source of learning about products many of our customers leverage.
So customers' have different needs for expertise.
Customers sometimes don't have the chance to think about their own businesses, customers, competitors, and industries  as much as they should or as much as they would like to.  The day-to-day demands of their jobs keep them from thinking about their own businesses and opportunities.  They also become prisoners of their own experience.  They are so used to the way things are done, they don't realize things may be changing, there may be better ways, or there are new opportunities to grow.
Sales people become the source of ideas for the customer about their businesses.  Sales people who have expertise in their customers' businesses, markets, and industries create great value in these relationships.  Sales people who understand business and can translate that understanding to their customers' businesses, helping them grow and improve get the attention of those customers.  Sales people who help the customers learn and grow are welcomed.  Customers need sales people who can help them innovate and change.
We've always had to be experts.  But the types of expertise has changed.
Are you an expert?  Does your customer believe you are an expert?
It's December, we're all caught up in a frenzy of activity—closing those final deals we need to achieve our goals, preparing for a fast start for next year, then preparing for the Holidays….
Now here I am, adding one more activity to your already over loaded "To Do List."  But I think it's an important one.
Take some time to analyze:  "What value have you created this year?"
Here are some specific things you should be doing:
1.  Look at the top 5-10 deals you won this year.  Go back to the customers to see where they are at.  Have they achieve the goals they had hoped to achieve?  Have they measured and tracked it?  Is there a gap?  Should you be doing something about it? 
If they aren't achieving their goals, they are on the way to becoming an unhappy customer—fix it.  If they have achieved the goals, is there another turn of the crank?  Can they move forward and achieve any more?   Talk to them about how you both can leverage the current success and move forward. 
Do they recognize your contributions in creating that value?  Can they introduce you to others who might want to achieve similar goals?  Can you create a case study you might be able to leverage in the coming year?
2.  Look at the top 5-10 deals that ended in a loss or no-decision made?  Where did you go off the rails in creating value?  Go ask the customers.  Take the time to explore where they are at now–are they achieving what they had hoped?  Do you have an opportunity to help them further?  What can you learn to improve on next year?
3.  What have you done for your peers and colleagues?  Have you helped them learn and grow?  Have you helped them achieve success?  Have you mentored someone?
If you are a manager, how has your team grown?  What impact have you had in helping them both perform at the highest levels possible and in achieving their full potential?  What barriers to their success have you removed?  Does each person understand where they stand?
4.  How have you simplified what you do?  What old baggage have you discarded?  What things that waste your time, your customers' time, or your peers' time have you eliminated?
5.  What have you done to develop and improve yourself?  The bar will raise in the coming year–your customers will have higher expectations, your competition will be tougher, your company will have higher expectations.  Have you prepared yourself to meet and exceed these expectations?
6.  What have you done to create value in your community or with a cause that you care about?  Are you contributing your time and talents to create a better world?
Success in business, sales, life is simply about value creation.  Continuing to create value builds on itself.
What value have you created this year?
There is never an end to the creativity of marketing and sales professionals in coming up with new ideas or programs.  Developing new strategies and new programs is exciting.  We get to think about the future, we engage in exciting discussions about new ideas, we are involved in creating and innovating.  It's fun and invigorating.
Developing new strategies and programs is seldom a problem.  The problem is committing to the execution of the programs.  It's no longer about powerful ideas, but it's the tough work of making it happen.  It's no longer clean and theoretical, it's rolling up your sleeves, getting into the muck and figuring things out.
The reality of execution seldom matches what we imagined in strategizing and planning.  Things don't work as anticipated, we may have overlooked some things,  we encounter obstacles, problems and resistance–internally and with our customers.  It's never as easy as we thought.
Execution is sometimes about drudgery.  Countless task and details, over and over.  It's not creative, often not fun.  But it's the stuff we have to do to produce results.
It always takes us longer than we thought.  We want immediate results, but in reality, it takes time.  Uncertainty sets in, we start doubting ourselves.  Each obstacle creates second guessing.  Maybe our strategy is wrong?  Maybe we should do something different?
Commitment is about accountability.  We execute and produce results, or we don't.  There are no excuses.  It's so much easier to avoid that accountability by not committing, by moving on to the next idea, the next strategy, doing some more planning.
Commitment requires courage and confidence.  It's easier to abandon the strategy or program.  There's always another idea, another approach.  We are tempted to go back into planning and strategizing, it's much more fun.
Commitment is about taking risk.  We may find out we're wrong.  Our best planning and thinking hasn't created the results we anticipated.  We have to admit to ourselves, out management, and our people that we've made a mistake.  Perhaps we can analyze and correct the situation.  Perhaps we've learned that it just won't work, we have to go back to the drawing boards.
In then end, though, it's not our great ideas and strategies that create success.  It's committing to executing the strategies, learning from our experience, refining, reworking, until we achieve our desired results.