I find myself, increasingly, writing posts about the terrible state of practice in selling. There are the posts about terrible prospecting, clueless sales people, horrible managers.
These posts generate a lot of attention and activity. The comments, likes, and shares skyrocket. I suppose it's human nature, we all have so much fun calling out obviously bad performance.
And sadly, there are too many examples of horrible sales practice. It becomes too easy to call these out. It really isn't a problem with the sales people we call out, it's a management and leadership problem. It's managers that encourage and train people to execute badly, particularly when we know what great selling is about. They implement programs that are unfocused, sloppy, that represent the worst practice. But they make up for the shoddiness by demanding high volumes of this self centered practice.
Or it's managers that do nothing about consistently bad performance, they don't coach and develop the people, they don't address performance issues.
But, thanks to a great friend calling me out on these posts, I've realized I'm not helping my readers. As much fun as it is to make fun of such obviously poor performance, we learn nothing.
It's much harder, yet possibly more impactful, to look at good performance, discussing, "How do we improve? How to we go from good to great performance (with thanks to Jim Collins)?"
So I'm refocusing my writing. I'm going to focus more on identifying the good things sales people and managers do, but examine, how we can improve on that, continuing to learn and constantly improving.
I will, periodically, just for fun, do posts on the obviously stupid, but they will be the exception–and purely for comic fun, to laugh. The majority of my posts will focus on how the good get better.
It is really about you, the reader. Bad sales people and managers don't read this blog. Good and great sales people and managers who want to get much better, who want to learn and grow are the primary audience. I need to serve you better.
Please hold me accountable for raising my game.
Afterword: Thank you Brent!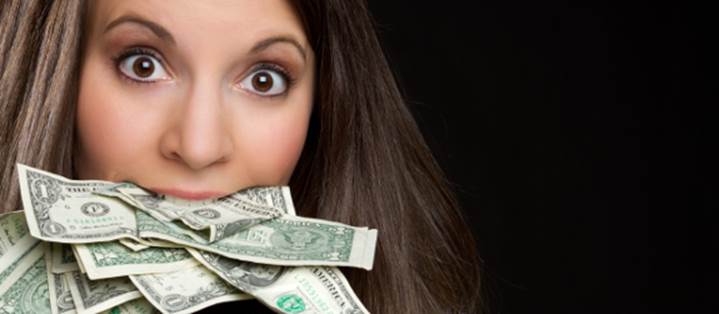 It was a morning of deal reviews. The sales person was reviewing the deals expected to close by the end of the quarter.
Deal after deal, there were differing issues that had to be addressed for each deal. We developed action plans to address them. But I started noticing a problem, 100% of the deals required a "discount."
"What's the problem, why do we need to discount in each of these deals?" I asked. "Do we have a pricing problem? Or is it something else?"
The sales person immediately responded, "Yes we have a pricing problem, we need to substantively reduce our prices on everything, I can't compete without lower prices…."
But then we started to look at some of the data, we analyzed all the deals that had been won and lost in the past 2 years. Fewer than 10% of the deals won required a discount (outside of normal volume discounts or quarter end incentive programs).
We looked at the lost deals. Those are always a bit of a challenge, it's so easy to code those deals as "lost" because of pricing. But we did a quick review of a number of the deals, discussing why they had really been lost. While price may have been an issue, it was not THE issue in the majority of the deals. There was always something else that impacted the ability to win the deal.
I went back to the sales person, "I'm confused, why do all your deals need discounts? As I look at the data from all your peers, and historic data, you seem to be the only one that has this challenge with everyone of your deals, what am I missing?"
I'll stop here, you know how this came out. While the sales person had all sorts of arguments suggesting discounts were required for all her deals, it was really a selling skills issue. The sales person could not articulate or differentiate the value. Her sole strategy for winning against competition was to discount–even when the competitor solutions might have been more expensive.
Sadly, there are too many sales people, and leaders, who sell solely on price. Their winning strategy is not to articulate the differentiation between alternative solutions. It never includes articulation or defense of a value proposition. It never includes a business justification, showing the business improvement the customer should expect. The financial concept of "Payback," which is an indicator of time to results, is interpreted by these sales people as "what do we have to 'pay back' to the customer to get the order?"
Selling on price is not selling. It does not require an understanding of what the customer is trying to achieve. It does not require an understanding of the differentiation between alternatives. It does not require helping the customer navigate their buying process.
Selling on price, is not selling. It's not about shifting opinions, changing minds, influencing the customer. It is not about creating differentiation and demonstrating superiority of a certain approach, product, or solution.
When we sell by price, we are ceding the leadership to our customers or our competition. We are saying, "What they do, only cheaper……"
Of course there are times when we choose to discount. It should always be considered thoughtfully. It must always be an exception to address a very special, unique issue. It is never a what we do for every deal.
Sales people owe their customers better performance. They owe their customers articulating the value, differentiating their offering, and defending their value. They owe their customers, value co-creation.
Sales people owe their companies better performance. They need to create and defend their value. They need to differentiate based on a superior ability to solve the customer problem, not just a lower price. They need to maintain and defend the pricing in terms meaningful and relevant to the customer.