We are focused on our own success. Striving for success is key to how we grow, learn, develop and learn. Sometimes we fail. But our failures are important to our success. They help us learn, change, improve. As human beings we are driven to achieve.
There's a funny thing about success, we can't be successful on our own. We are reliant on others in order to achieve success. It turns out we can't be successful if those we work with aren't successful.
If our customers fail in their buying efforts, if our customers don't achieve their goals, we don't get the PO.
If your customers don't succeed in implementing their changes and producing the results they expected; we don't grow our relationship and ability to earn more business.
We need the support of our peers and co-workers. If they fail, we can't possibly succeed.
As leaders and managers, we are dependent on the success of our people. If they fail, we fail. As a result, our job is all about helping our people succeed.
Too often, we think of success as win/lose. Ironically, it's really about win/win. We succeed only if those we work with succeed.
Since our success is based on the success of others, it seems that focusing on their success is a winning strategy.
How are you helping your customers succeed?
How are you helping your friends and coworkers succeed?
How are you helping your people succeed?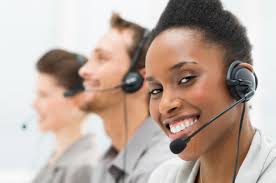 It's become de-rigueur, after a call to a customer support center, an email is sent asking for an evaluation of the agent. Yesterday, I was having trouble getting something done with my bank. I struggled for a few minutes with some bot, before disconnecting. I searched the web site for about 40 minutes. I struggled for a few minutes with some bot, before disconnecting. I even googled the issue. I tried the app on my phone.
Finally, I decided that I needed to talk to a human being. I searched the website for another 5 minutes trying to find the right number to call (Funny, so many sites now make it very difficult to talk to a real human being in customer service. They hide the number, one has to wander all over to find it. With all these organizations touting their commitment to customer service, one would think that number would be front and center.)
I finally found the number, then I had to go through all sorts of sequences, "If you want….press 1…" It kept trying to get me to ask about my deposits or recent activity. I already knew that, but had a very different question. I only had to redial once more, going through the sequences the right way.
And finally, I reached Irene, a delightful lady in Atlanta. She greeted me cheerfully, asking my question. Once I told her, she said, "Oh, I get that question all the time…. It can be confusing…. Let me walk you through it…." Within 2 minutes, she had answered my questions. She also said, "Don't do this on the app, it can be pretty confusing, go to the website on your browser….." As we closed, she said, "I'm going to send you an article on this….ignore everything until you get to Part C….that has what you need. Is there anything else I can do to help you?"
After thanking her for all her help, I hung up. She had emailed me the article. I had actually seen it in my web search, but hadn't gotten beyond the first couple of paragraphs. I didn't know what I needed was buried in Part C.
I got what I needed done, with Irene's instructions it was very easy. It only took me a couple of minutes to do it, but I had invested over an hour in learning how to do it.
This morning, I see an email from this organization in my in-box: "How would you rate your recent call experience with Irene M?"
I clicked on the link, rating Irene at a 10 out of 10 on: Did she solve your problem, was she clear in her communication, was she professional, ….. I wrote a comment about how helpful Irene had been.
The next series of questions was about the Bank. "How would you rate your experience with ……? Would you recommend our services to someone else (NPS raises it's head again)?"
I responded with "1s" to those questions. But I was worried about how it might reflect on Irene. I thought, "Should I put higher scores, might they think the low scores for the organization were a reflection on Irene?
Fortunately, there was a comment section. I filled it in, "Be clear, Irene was a 10! Everything else about my experience was a 1…." I went on to explain my struggles and how long it took for me to get an answer.
Then they asked the question, "Would you recommend…" Again, fortunately, I could make a comment, "I would recommend Irene without hesitation! She was wonderful! However, I will actively recommend against your company (in fact, I'm looking at moving my accounts, though I suspect every other bank will be just as bad). If you cared about your customers, you wouldn't make it so difficult to get answers to relatively simple questions.
Thank you so much Irene M!