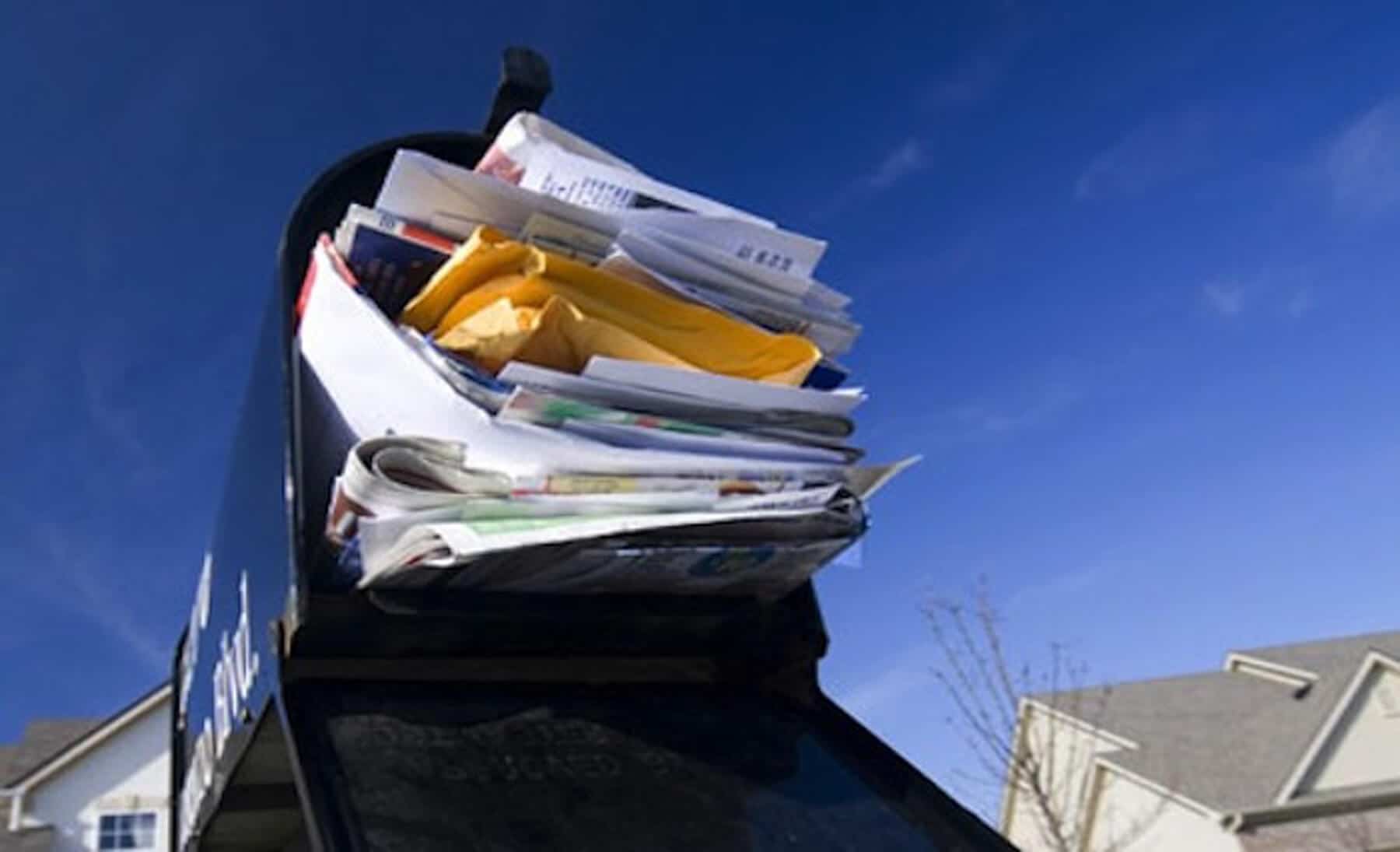 We rely too much on Inbound leads to achieve our goals! Our prospecting strategies are dominated by creating Inbound demand that sellers respond to. Whether it's emails, social visibility, SEO, or anything else, the focus is on getting buyers to take the initiative to reach us.
Inevitably, inbound is never sufficient. We ramp up our outreach to drive more inbound activity–more of all of the above…… Then, reluctantly, we put in place some outbound activities. We create volumes of dials, scripts, sequences focused on, "buy my product."
Let's set aside, for a moment the challenges we face with generating sufficient volume, focusing on what I believe to be the greater challenge with our reliance on inbound.
Selling strategies that focus, primarily, on inbound minimize both our opportunity to create real value with our customers, as well as to maximize our performance/growth.
Relying on inbound, we leave all the heavy lifting of managing their buying process to the buyers. We know that buyers struggle in their buying process. The smallest/easiest part of buying is "solution selection."
Recognizing the need to change and committing to that change. Assembling the buying group, aligning diverse agendas and priorities. Learning about the issues, challenges, risks they face with their project. Trying to figure out what they don't know but need to know. Getting organizational and management support for the change initiative. Most of this precedes the search for solutions.
And we know the majority of these efforts fail–and they fail before they even get to looking at potential solutions. We know, buyers are pushing vendor involvement later in the buying process.
For those buyers that manage to overcome all these challenges, for the 40% or less that started and finally get to the point of considering solutions, they still defer their outreach to sellers.
When buyers finally get to considering solutions, we know they are overwhelmed with high quality information–from vendors and other sources. They struggle to make sense of this information, somehow getting to a point where they narrow the alternatives to a few key vendors. And then they reach out. They need information to make their final selection–when any of the alternatives could solve their problems.
Relying on inbound, relegates our involvement to this very last part of their buying process. And it's the least difficult part of the buying process–again, any vendor that makes their short list will solve their problem.
Of course, we like this. We don't have to invest the time in understanding the customers' businesses, challenges, and problems. We don't have to help them build their confidence that they are doing the right thing. We don't have to help them make sense of all the information overwhelming them.
By the time they reach out to us, by the time we get those "inbound" leads, all we need to talk about is our products…..
We have a much greater opportunity. We can create much greater value, driving better relationships by engaging customers earlier and differently. We have the opportunity to incite them to change. We have the opportunity to increase their success in managing their buying journey. We have the opportunity to differentiate ourselves through how we help them buy, not just our products. We have the opportunity to sell more, as a result of this.
Inbound is OK, but there is so much more that we can do by reaching out to our customers in meaningful ways.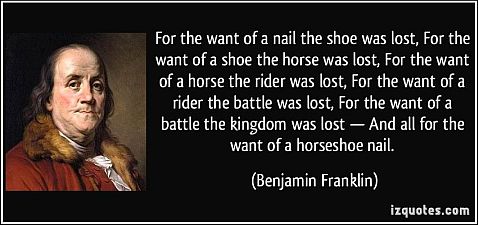 Every function, every job in an organization is somehow connected with their organization's strategies, goals, and objectives. Every organization has goals—revenue, earnings, growth, market penetration, geographic penetration, product/offering growth, how they are perceived by customers, how they are perceived in their communities, expansion, competitive positioning, and on and on.
The top executives and boards establish these goals and objectives. In turn they translate to goals for each functional organization, engineering/product development has goals/objectives that contribute to the corporate goals. Manufacturing, service delivery, customer support, finance, operations, marketing, sales each have goals that contribute to those of the organization. Yes, even HR and Legal.
Collectively, if each function achieves its goals, the organization should achieve the goals it has established.
Within each part of the organization, goals are cascaded throughout that function. These go to every part of the organization, down to the lowest level. If any single individual fails, it usually doesn't cripple the company, but if enough fail, it can have a serious impact. For example, if an engineering team fails with a new product release, it can have a major impact on the organization. If manufacturing quality slips, if receivables start to skyrocket, each has an adverse impact on the attainment of the overall organization's goals.
And we know, if enough sellers fail to achieve their goals, it not only impacts their personal performance, but ripples throughout the rest of the organization, impacting their ability to meet their commitments.
In theory, every person in the organization knows how they contribute to the success of their department, function, and the organization.
The reality, often, is they may not understand this. They may not be able to connect the dots between what their part of the organization does, and how it contributes to the overall success of the enterprise.
When we are working with them, they tend to focus on their problems/challenges, what they want to achieve. And our success is based on helping them achieve their goals. But sometimes, they don't get the support from management they need. While we may have a business justified proposal, management simply doesn't care.
In other times, departments and functions may be so focused on just getting the work done, they don't understand how changes might impact their ability to contribute to the success of the enterprise.
Often, our customers cannot connect the dots between what they do and it's impact on the organization. We create great value, helping them connect those dots. While the impact may not be huge, the ability to connect the dots between their change effort and it's impact on their function and the rest of the organization can help drive the change they need and want.
As we help our customers change, connecting the dots of that change is important.
Afterword: Some of you may recognize the process of "connecting the dots" within the organization is the principle underlying "OKRs" (Objectives and Key Results). One of the best books on this was written years ago by John Doerr, Measure What Matters. It's a must read for all sellers.
Afterword: Within our own organizations, it's important for leaders to connect the dots for their roles and those of their people.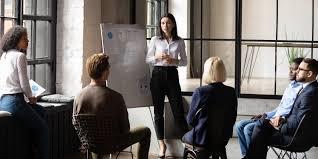 We spend lots of time and money focusing on onboarding new sellers. We provide training, tools, content to reduce their ramp time. Managers spend time helping them become productive.
Ironically, we provide very little in the way of onboarding new managers, particularly new front line sales managers. Typically, the process is: "Lisa, congrats on moving into the front line sales manager role…… I need an updated forecast by Tuesday!"
Managers are thrown into the role with little training and, too often, little understanding of their new role. As a result, it shouldn't be a surprise they fall back to what they do know—the things they did in their previous job as a seller. They become the "lead seller" for their team, but fail to do the things that are most critical to their new role as front line managers.
It's no wonder so many fail—and it isn't their fault!
It is critical that we onboard new managers, at all levels. Things that are critical include:
Clear understanding of the roles/responsibilities of the job. It's to maximize the performance of each person on the team.
Clear understanding of how their performance will be measured, and how the performance of their people will be measured.
Training on performance management, coaching, developing the capabilities of people. There should be a huge focus on communication skills.
Training on the performance management process–key metrics, forecasting, pipeline management, and so forth.
Training on the tools they need to use to support doing the job. For example, sales managers use CRM in different ways than sellers use them. Managers need to understand how to use these tools effectively.
Training on time management, managers allocate their time differently than sellers. In our work with managers, we've found time management to be one of the most critical issues they struggle with.
Training on the recruiting, hiring, onboarding process. They will be expected to hire new people, but if they've never done it before, they will struggle and make mistakes.
Training on dealing with problem performers.
Communication/behavioral style training. In our work with managers, we find this is overlooked. We've seen many managers doing the right things, but they can't connect effectively with their people.
Clear understanding of the business strategies/priorities and how to translate these into action with their sellers. The manager's job is to translate corporate strategy into execution with customers. But if they don't understand this, how can we expect them to to it.
Understanding of how things get done within the organization. A key aspect of the manager's job is to get resources and support for their people and to help them get things done for their customers. Too often, mistakenly, we believe they can figure it out.
And, of course, there's overlap with what we train sellers on, the sales process, selling skills, industry/market/customer focused skills, and, of course, our products/solutions.
Finally, just as coaching is the highest leverage activity they can do with their people, managers need to be coached by their managers. The content of this coaching is different coaching people, but the process is similar. We need to coach managers on how they are coaching their people, business management, how to manage performance, time management/prioritization, problem management, and others.
And this process isn't just for front line managers, it's critical for all levels of leadership. Senior leaders need training and onboarding. The process may be very different at senior levels, but it is still critical for everyone in the organization.
We spend billions, every year, in training and onboarding sellers. We invest only a small fraction of this in training and developing managers–yet they are the most important in driving seller performance.
Perhaps it's time to rethink this.